"Sun" Shines Down in the South
Imagine late 1954 and you are a teenager living in Marianna or West Memphis, Arkansas – then early in 1955 you are looking for something to do on a weekend in Little Rock or Forest City, Arkansas – Same for over the border in Corinth and Tupelo, Mississippi…..
If you had been carefully listening to one of the more adventurous radio stations in your home town, you probably had been picking up on something like you had never heard before – It was a song called "That's All Right" which had inched it's way onto the airwaves in the South after it's very first spin – July 8th, 1954, by a young DJ out of Memphis, Dewey Phillips.
And now, a few months later, here they were – the guys behind this raw and exciting sound, Elvis Presley along with his rockabilly mates – Scotty Moore and Bill Black – And on the same bill was another rockin' group – Carl Perkins along with his brothers Jay and Clayton and drummer W.S. "Fluke" Holland.
Then in short order the two sets of Sun Records' rockin' cats were joined by Johnny Cash and his Tennessee Two – Luther Perkins (not related to Carl) and Marshall Grant.
Presley's final Sun release came in August of 1955.  He would move on to RCA Victor releasing his first single in December of 1955 – It would not chart – nor would his next his next four singles – all containing his Sun tracks.  Success would come on as an explosion in the Spring of 1956 with "Heartbreak Hotel" – topping the charts for 8 straight weeks – The flip side "I Was The One" peaked at number 19.  Jerry Lee Lewis would come to Sun in November of 1956 and would provide piano backup for Cash and Perkins (and others).
Now if this wasn't enough – joining these hard drivin' boppers was Warren Smith, Eddie Bond and His Stompers, and Roy Orbison and the Teen Kings!
You would witness more rock and roll on down the road – but never again would it be like this.  It was 1954 – and you were there – witnessing the birth of rock 'n roll!
Rockabilly – "C" Artists Selected Discography:
More than 400 Rockabillies here!
Freddie Caddell & The Twirls – Ardent – 1959
Aubrey Cagle – House of Sound – 1957
Danny Cagle & The Escort – Marlo – 1960

Pat Cain – Peach – 1960
Andy Caldwell – Liberty – 1958

Joe Caldwell – M.C. – 1959

Johnny Cale – Mercury – 1958

Eddie Cales – Cool – 1959

Charlie Calhoun – MGM – 1955

Mike Callahan – Protone – 1958
Bob Callaway – RCA Victor – 1959
(Spiro, California – Formerly the "HepCats"
Dudley Callicut & the "Go" Boys – DC – 1959
The Cals – Loadstone – 1963
(San Francisco, California – were "The Doug Cox Trio")

Wayne Calvert – Country Jubilee – 1959

The Cameos with the Shipmates – Flagship – 1959

Johnny Cameron – 20th Fox – 1960

Ken Cameron – Hilltop – 1961
Cecil Campbell – MGM – 1956
(Cecil Robert Campbell – Carolina)
Dick Campbell – Camsul – 1962
JO ANN CAMPBELL – ELDORADO – 1957
(Jacksonville, Florida – Placed 4 songs on the national Hot 100 charts)

Paul Campbell – Reb-Bel – 1960
RAY CAMPI – DOMINO – 1958
(Raymond Charles Campi – New York City, NY – Fronted the Corvettes, the Rockabilly Rebels & The Snappers)

The Candlettes – Ronda – 1961


The Brothers Candoli – Dot – 1957
(Pete and Conte Candoli)
Chase Canfil – Dart – 1959
Carl Canida & His Canadians – Creole – 1960
ACE CANNON – FERNWOOD – 1960
(John Henry Cannon Jr. – Grenada, Mississippi – Member of the Johnny Bernero Band)

Jackie Cannon – Chan – 1961
The Cannonballs – Brunswick – 1961
(Connecticut)
Joe Capp & The Starfires – Roulette – 1962
 Jerry Capehart with the Cochran Brothers – Cash – 1955
(This is with rocker Eddie Cochran)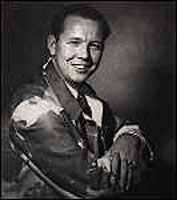 Lenny Capello – Ric – 1960
(Leonard Arthur Capello Jr – New Orleans, Louisiana)

Susan Capone with the Four Esquires – Pilgrim – 1956
Judy Capps – Cherry – 1959
The Capris Sisters – Jubilee – 1956
The Caravans – Tornado – 1965
(North Carolina)
BOBBY CARAWAY – CREST – 1959
(Jonesboro, Arkansas

Jack Cardell – King – 1955
Johnny Cardell with the Three Pals – Rama – 1957


Carl & Norman – Empire – 1962
(Carl Cox  and Norman McMillan)
Joe Carl – Zynn – 1960
Steve Carl & the Jags – Meteor – 1957
Bill Carlisle – RCA Victor – 1957
(William Toliver Carlisle – Wakefield, Kentucky – brother is Cliff)
The Carlisles – Mercury – 1955
CARLO & THE CUPIDS – JUDD – 1959
(Led by Carlo Blandino)

Chick Carlton – Imperial – 1962
(Carlton Brown – Kansas City, Missouri)

Jay Carmen – Cass – 1960 
Paul Carnes – P.R.C. – 1960
Preston Carnes – Astra – 1963

The Carpenter Brothers – Kash – 1964
Everett Carpenter – Square Deal – 1960
Freddie Carpenter – East West – 1958

Steve Carpenter – Impex – 1968
Wynona Carr – Specialty – 1956
(Wynona Merceris Carr – Cleveland, Ohio)
Len Carrie & His Krackerjacks – Decca – 1956

Martin Carrillo & The Panics – West Coast – 1961

Billy Carroll – Fascination – 1958
(Also known as "Jimmy Carroll")
The Carroll Brothers – Cameo – 1958
Chuck Carlton – Esta – 1956

Don Carroll – Stars Inc. – 1956

Eddie Carroll – Pure Gold – 1963
Evans Carroll & the Tempos – Bangar – 1964

Gene Carroll – Wausau – 1962
Carroll, Jimmy
JOHNNY CARROLL – DECCA – 1956
(Memphis, Tennessee)

Wayne Carroll – King – 1958

Chuck Carson – Soma – 1957
(Charles Krenz – Anoka, Minnesota)
Coleen Carson – Abbey – 1961

Don Carson & The Casuals – Bertram International – 1958
Martha Carson – RCA Victor – 1957
Nita, Rita and Ruby Carter – RCA Victor – 1956
BILL CARTER – HONEE B – 1959
(Eagletown, Arkansas)

Dean Carter – Milky Way – 1965
Fred Carter – Lode – 1958

Harold Carter – Event – 1956
Harry Carter – Mar-Vel – 1956

Phil Carter – Challenge – 1958

Ric Cartey & the Jiva Tones – Stars Inc – 1956

Lee Carzle with Bobby Mizzell & the Le-Bow's – Erwin – 1957
Casanova & The Chants – Sapphire – 1959
Casanova Jr. – Port – 1958
Tony Casanova – Crest – 1958
Tommy Casasa – Valli – 1961
AL CASEY – DOT – 1956
(Alvin W. Casey – Long Beach, Calfornia – played in many bands including the Bats, the Storms and was one of Duane Eddy's "Rebels)

Casey, Jim
Casey, Patti
Rock Doc, '56
Cash Brothers
BOBBY CASH – KING – 1964
(Miami, Florida)

EDDIE CASH – PEAK – 1958
(Eddie Cash shown below with Martin Wills)

BUZZ CASON – GIANT – 1962
(James E. Cason – Nashville, Tennessee – Recorded under many names – most prominent being Garry Miles "Look For a Star" and "Buzz" of Buzz and Bucky

GLENN CASS – HAPPY TIGER – 1969
(Glenn Edward Kastner – Oconto, Wisconsin –

The Cassidy Sisters with the Titanics – Hop – 1958
Ann Castle – X-Power – 1959
Birdie Castle with the Stardusters – Port – 1958
Joey Castle – Headline -1960
Nan Castle – RCA Victor – 1957
(Nancy Louise Castleberry – Greenville, Texas)
Ric Castle – Rayna – 1962
Tommy Castle – Starday – 1956

Tony Castle – East West – 1958

Leo Castleberry – United Southern Artists – 1961

The Catalinas – Zebra – 1961

(North Carolina)
Johnny Cavalier – Hi-Class – 1959
Sam Causey & The Velvets – Deb – 1959

Marc Cavell – Wesburn – 1960

Jimmy Cavello – Valco – 1960

Mel Cavin & The Knockouts – Bertram International – 1969
Bob Center – Bobby – 1957
(Tyler, Texas)
Chaino – Tampa – 1958
(Leon Johnson – Philadelphia, Pennsyvania)
ERNIE CHAFFIN – SUN – 1957
(Water Valley, Mississippi)

Little Dick Chaffin – Hilltop – 1961
The Chamberlain Brothers – Columbia – 1958
Bill Chambers – DJ – 1962
Charles Champagne & The Champagne Brothers – Hitt – 1960
Earl Champion – Cole Morg – 1965
HOLLIS CHAMPION – STRIPE – 1964
(Decatur, Alabama – Performed as Elmer Fudpucker in a comedy vein)

Howard Chandler – Wampus – 1958
Wayne Chance – Whirlybird – 1964
The Chanaclairs – Coleman – 1955
Bobby Chandler – Hi – 1958

Lee Chandler & The Blue Rhythms – Band Box – 1959

(Denver, Colorado – Also performed as Lee Picket and the Screamers)
Wayland Chandler – 4 Star – 1960
Johnny Champion – Natural Sound – 1968
BRUCE CHANNEL – KING – 1959
(Bruce Mcmeans – Jacksonville, Texas – in group Major Bill and His Cowboys)

The Chantones – Carlton – 1958
(Windsor, Ontario, Canada)
Gene Chapman – Westport – 1962
Wes Chapman – Glory – 1958
The Chaparrals – Roulette – 1960
Paul Chaplain & His Emeralds – Harper – 1960

Leon Chappel – Capitol – 1951
(Horace Leon Chappelear – Gladewater, Texas)
Bill Chappell – Yucca – 1963
Andy Charles & The Blues Kings – D – 1959
James Charles – Zab – 1961

King Charles & The Kounts – Crusader – 1965

Pete Charles – Buzz – 1959

Tommy Charles – Decca – 1956
Charley & Junior – MGM – 1958
The Charlie Bop Trio – Capitol – 1958
(Jimmy Kersey singing)
Kim Charney – Lagree – 1961

Al Chase & the Midniters – Jin – 1959

Eddie Chase – Viscount – 1959
Jody Chastain – Kay – 1958
The Chateaus – Epic 1956
The Chavis Brothers – Bigtop – 1959
The Chelette Sisters – NRC – 1958

Teenie Chenault – Alear – 1964
Clifton Chenier – Post – 1955
(Opelousas, Louisiana)
Cherokee Chief – Hi-Q – 1957
Carl Cherry – Tene – 1959
(Omaha, Nebraska)
Hank Chess – Tawas – 1967
Johnny Chester – Melbourne – 1963

(Australia)
Lou Chester Jr. – Young – 1960
JAY CHEVALIER – CAJUN – 1957
(Lecompte, Louisiana – with The Long Shots – The House Rockers – The Moon Men and The Features)

Chick & The Hot Rods – King – 1961

Chick, Tony
The Chieftones – Claremont – 1965
Billy Childs – Reka – 1962
The Chippendales – Andie – 1959

Chico Chism – Clif – 1957
Gaylon Christie – Fame – 1958

Charles Christy & the Crystals – HBR – 1965

Chuck & Betty – Decca – 1958
Chuck & Bill – Brunswick – 1957
Chuck & Gary – Verve – 1958
Chuck & Gene – R-Dell – 1958
The Citations – Sara – 1963
Becky Clark – JC – 1962
Casey Clark – Sage & Sound – 1956

Dorisetta Clark – Mercury – 1958

Johnny Clark – Whirlwind – 1961
Ken Clark & The Merry Mountain Boys – Starday – 1959
Leonard Clark – Klub – 1962
Ray Clark – D.W.A. – 1964
Roy Clark – Capitol – 1961
(Roy Linwood Clark – Meherrin, Virginia)
"Denver" Bill Clarke – Process – 1962

Clarke, Jackie

Clarko
Vernon Claud – Decca – 1956
Clay, Cliff
Joe Clay – Vik – 1956
(Claiborne Joseph Cheramie – Harvey, Louisiana)
Johnny Clayton – Dixie – 1960
Eddie Clermont – D.O. – 1961
Eddie Cleary – Kawana – 1959
Mark Cleary – Trio – 1960
Jack Clement – Sun – 1958
(Jack Henderson Clement, Memphis, Tennessee)

Terry Clement and the Tune Tones – Rocko – 1961
Zeke Clements – Gold Standard – 1965
Eddie Cletro – Imperial – 1955
The Click Clacks – Algonquin – 1958
Benny Cliff – Drift – 1958
Jimmy Climer – Kris – 1962

Cecil Clines – Blue Hen – 1961
Loy Clingman – Liberty Bell – 1957
(Williams, Arizona)
Larry Clinton – Lawn – 1964
Deral Clour – Hu-Se-Co – 1956
Dave Clowney & His Band – Paris – 1958
The Coachmen – Hi Fi – 1959

Jesse Coates – Acme – 1958
Don Coats & The Crusaders – Round – 1960
Kimball Cousin – Rivermont – 1958
Jack Cochran – Sims – 1956
Wayne Cochran – Scottie – 1958
THE COCHRAN BROTHERS – EKKO – 1956
(Hank and Eddie Cochran – not brothers however)

Skip Cody – Nabor – 1961
Jamie Coe – Addison – 1959

Don Cogan – MGM – 1958
Al Coker – Decca – 1957
(Conway, Arkansas)
Alvadean Coker – Abbott – 1954
(Bakersfield, California)
Sandy Coker – Decca – 1957
(Bakersfield, California – brother of Alvadean)
Lou Colburn & The Country Gentlemen – Mayan – 1965
Curley Coldiron & The Circle C Boys  – Sullivan – 1953
Billy C. Cole – Twin Town – 1966

Diana Cole – Strand – 1959
Don Cole – RPM – 1957
JERRY COLE – CAPITOL – 1964
(A member of the "Wrecking Crew" session musicians – Jerald Edward Kolbrak – Green Bay, Wisconsin)

Junior Cole – Jin – 1962
LEE COLE with the Beau Jesters) – MIST – 1959

Skip Cole & His Fabulous Hi-Spots – Band Box – 1964
(Denver, Colorado)
Sonny Cole – Dee Jay – 1964
Ray Coleman – Arcade – 1957
Collay & The Satellites – Sho-Biz – 1960

Jimmy Collett – Arcade – 1955
Biff Collie – Specialty – 1952
Ralph Collier – Blazon- 1961
Boots Collins – Upland – 1964
Eddie Collins – Fernwood – 1957
LARRY COLLINS – COLUMBIA – 1962
(Lawrence Albert Collins – Tahlequah, Oklahoma – teamed with brother Larry in the "Collins Kids" – wrote the song "Delta Dawn")

LORRIE COLLINS – COLUMBIA – 1959
(Lawrencine May Collins – Tahlequah, Oklahoma – former girl friend of Ricky Nelson – teamed with brother Larry in the "Collins Kids".)

LYLE COLLINS – NASHVILLE – 1963

Marty Collins – Renner – 1961
Tommy Collins – Capitol 1960
(Leonard Raymond Sipes – Bethany, Oklahoma)
Chuck Comer – Cotton Town Jubilee – 1963
The Commodores – Brunswick – 1959
Amos Como – Sun – 1956
Bobby Comstock – Count – 1958
(Ithaca, New York)
Tony Conn – Rollin' Rock – 1968
Lew Conetta – Tiara – 1955

The Swingin' Conners – Boyd – 1962

Connie & Lee – Gone – 1958
Connie & The Cytations – Town & Country – 1961
Greg Connors – Trey – 1960
Conny & The Bellhops – R – 1960
The Continental Cousins – Palette – 1961
(Argentina)
The Cook Brothers – Arcade – 1956
Jack Cook – Ramco – 1962
James Cook – Dixie – 1958
Ken Cook – Philips – 1958
Oliver Cool – Roulette – 1961
Johnny Cooper – Ermine – 1962
Marty Cooper – Crest – 1958

Shelby Cooper – Cooper – 1957
Wade Cooper – Ember – 1959
LLOYD COPAS – DOT – 1958

Jimmy Copeland – Allstar – 1962
Ken Copeland – Lin – 1957
Betty Coral – Blue Hen – 1954
Doug Corby – JC – 1961
Ed Corey – Mala – 1962
Troy Cori – Bingo – 1959
Al Corsal & The Regal-Airs – Star X – 1958
Bob Corso – Philips – 1962
The Corvets – ABC-Paramount – 1958
Cosmo & the Counts – 1962
Jack Costello – Silhouette – 1958
Ned Costner – Hamilton – 1959
Orville Couch – Starday – 1957
(Orville George Couch Jr. – Grapevine, Texas)
Jerry Coulston and the Jades with the Pacers band – Christy – 1959
FREDDY COUNTRYMAN – WESTERN – 1961
Eddie Boy Country with the Boy Eddie Show Band – Reed – 1959
Country Dudes
Country Four
Country Gentlemen
Country G-J's
Go Girl Go, '60
Country Lads
Salty Tears
Country Rockers
did Rock Around With Ollie Vee in 1989 (neo)
Country Tones
County, Jefferson "Ramblin' Man"
Coupeland, Fred
Couplings
KEITH COURVALE – DOT – 1958

Cousin Arnold
Sweet Talking Daddy
Cousin Louie
Cousins
Couty, Nat
Won't You Come Along With Me, '58
Woodpecker Rock, '58
Covelle, Buddy
Lorraine, '59
Covington, Sonny
Cowboy Bobby
Cox, Billy
I Can't Wait Till Saturday Night, '60
Cox, Dave
Cox, Wally

Coyne, Ricky
Rollin' Pin Mim, '58
Short Fat Fannie, '59
Crabb, Gene
Crabtree, Riley
She Loves Me Better, '58
BILL "CRASH" CRADDOCK WITH THE BLUE NOTES – COLONIAL – 1957

Bobby Crawford – Razorback – 1964

Craig & the Ethics – Spyder – 1961

Ken Craig – Merced – 1960
Ken & Karol Craig – Bertram International – 1959
Jimmy Craig – Imperial – 1959
Vilas Craig – International Artists – 1960
Jimmy Craig – Imperial – 1958
Eddie Crandall – Scarlet – 1959

(Loreto Domenico Fraieli – Providence, Rhode Island)
Jimmie Crane – Merlene – 1961

Blackie Crawford – Starday – 1953

Cliff Crawford – Chic – 1957
FRED CRAWFORD – STARDAY – 1956

Jimmy Crawford & The King Kobras – Day-Z-Bel – 1958

Sonny Crawford – Fedora – 1963
Jackie Cray – Limelight – 1958
Pee Wee Crayton – Post – 1955
(Connie Curtis Crayton – Rockdale, Texas)
The Crazy Teens – Scott – 1959
The Creels – Judd – 1958
The Creel Sisters – Abbott – 1956
The Creepers – Rene – 1965
Bob Crewe – Spotlight – 1955
(Rodney Stanley Crewe, Jr. – Newark, New Jersey)
Gary Criss – Strand – 1961
(New Brunswick, New Jersey – later with The Glass Bottle – also with The Crystals)
Gene Criss & The Hep Cats – Rhythm – 1956
G. "DAVY" CROCKETT – CHIEF – 1958

Howard Crockett – Dot – 1958
(Howard Elton Hausey – Yellow Pine, Louisiana)
Cliff Crawford – Chic – 1957
Jerry Cronin – Flame – 1959
Tom Crook & The Rock'n Roll Four – Dixie – 1960
Harold Crosby & The Pine Top Boys – Lorida – 1959
Lindsay Crosby – RCA Victor – 1958
(Lindsay Harry Chip Crosby – Los Angeles, California – a Bing Crosby creation)
Jimmy Cross – (Jimmie) – Recordo – 1961
Bobby Crown & The Kapers – Omar – 1966

The Cruisers – Coda – 1958
(Ohio)
Simon Crum – Capitol – 1956
Jerry Crutchfield – Metro – 1959
Bruce Culver – M.M.I. – 1958
Bobby Cunningham – Valley – 1954
(Jackson, Mississippi)
Jim Cunningham – Ecton – 1960
Parker Cunningham – Rebel – 1960
PAT CUPP – ROLLIN' ROCK – 1958
(Texarkana, Texas – Fronted the Variables)

Curley Jim & and Billey Rocks – Mida – 1958
(Jim Morrison)
Ed Curry – Dollyanna – 1955 
Lee Curtin – Gizmo – 1961
Curtis & Del – Monument – 1961

Joe & Curtis – Bellaire – 1963
Bobby Curtis & The Nocturnes – Capa – 1963
Eddie Curtis – Bear Cat – 1960
Sonny Curtis – A Pretty Girl – Dot – 1958
(Meadow, Texas – wrote and recorded with Buddy Holly)
BOBBY CURTOLA – DEL FI – 1963
(Robert Allen Curtola – Thunder Bay, Ontario, Canada – scored a chart hit with "Fortune Teller" in 1962

Cushman, Mike
Me An My Guitar, '59
Cyclones & Bill Taylor
Bullwhip Rock, '58