Billboard Magazine ran mini-biographies from 1959 into the early 1960's sometimes providing us with interesting tidbits – Each biography was generally tied to a current release on behalf of the artist
Shelby Flint ("Angel On My Shoulder")
Charted Number 22 Hot 100 – December, 1960

Shelby Flint was just 18 years old when she was 'discovered' and placed with Cadence Records to release "I Will Love You" and "Oh I Miss Him So" – the first composed by Shelby and the second co-composed with Barry De Vorzan – her discoverer.  Her debut hovered below the Hot 100 at number 103 for three weeks and then dropped out of sight.
Two years would pass before she would fare better on her second attempt, again release two tracks which she penned, including her "hit" with "Angel On My Shoulder" – this time moving over to De Vorzan's newly formed label "Valiant".  (Barry was the led voice for "Barry and the Tamerlanes" giving us "I Wonder What She's Doing Tonight" and "Butterfly" a song which charted in Denver in 1964.
Barry and Shelby would release "I Will Love You" for a second time – again on Valiant – but this time it failed to dent any charts.
Then, there would be a long lag time before De Vorzan put her in touch with singer-song writers Don and Dick Addrisi who penned a minor hit for her with "Wonderland" in the Fall of 1964.
After Valiant was bought by Warner Bros., both "I Will Love You" and "Angel On My Shoulder" were paired together in early 1965 to no avail.  The Addrissi's would give Shelby a few additional tracks but the hit records were a thing of the past.  She was still a teenager when she released her first single.  Nearly six years would pass before Shelby would appear again on the Hot 100 – which she did with a vocal rendition of "Cast Your Fate To the Wind" in the summer of 1966.
Shelby moved on to other projects – one being a voice in the film "Peanuts – Snoopy Come Home".  She sang for other minor motion pictures as well as the popular Walt Disney picture "The Rescuers" singing an Academy Award song "Someone's Waiting For You".
Shelby could have gone 'girl group' but she was folk-type singer at heart and a song composer and an accomplished pianist which all sort of set her apart from that genre.  At some point Shelby teamed up with Ian Jack to form Sheljack Productions/Sheljac Music and they released one LP on the Savannah Records label in 1978. That recording was done in a disco style but that era was quickly passing on.
Ian Jack would head up a group in 1979 called "The Naughty Sweeties".
In the 1980's Shelby would front her own group "The Shelby Flint Group" with jazz musicians Jerry Steinholtz, Jerry Peterson, Bill Bodine, Gregg Karukas and Denny Seiwell releasing an LP titled "You've Been On My Mind".  Seiwell worked with Janis Joplin, Art Garfunkle, Deniece Williams and recorded with Paul McCartney on three of his LP's.
Shelby grew up in Van Nuys, California and graduated from Birmingham High School in 1957.  She is still living – still loving creating music!
Shelby Fling Discography
45 – Cadence 1352 – I Will Love You – Number 104 Bubbling Under Charts b/w Oh I Miss Him So – September, 1958
45 – Valiant 111 – Angel On My Shoulder b/w Somebody – October, 1960
(First released)
45 – Valiant 6001 – Angel On My Shoulder Number 22 Hot 100 b/w Somebody – November, 1960
(Second issue which charted)
45 – Valiant 6010 – I Will Love You Number 104 Bubbling Under Charts b/w Every Night – May, 1961
45 – Valiant 6014 – Magic Wand b/w A Broken Vow – September, 1961
45 – Valiant 6017 – I Love A Wanderer Number 124 Bubbling Under Charts b/w The Riddle Song – February, 1962
45 – Valiant 6022 – Ugly Duckling b/w The Boy I Love – July, 1962
45 – Valiant 6031 – Little Dancing Doll Number 103 Bubbling Under Charts b/w It Really Wouldn't Matter – June, 1963
45 – Valiant 6052 – Wonderland b/w Pipes For Keith – September, 1964
45 – Valiant 6060 – I've Grown Accustomed To His Face b/w Our Town – November, 1964
45 – Valiant 701 – Angel On My Shoulder b/w I Will Love You – February, 1965
A Reissue essentially
45 – Valiant 716 – Joy In The Morning b/w Lonely Cinderella – May, 1965
45 – Valinat 722 – What's New Pussycat b/w Bluebird – October, 1965
45 – Valiant 743 – Cast Your Fate To The Wind Number 61 Hot 100 b/w The Lilly – July, 1966
45 – MCA 40160 – Breezy's Song – November, 1973 (flip side by Michel Legrand)
LP – Valiant 401 – The Quiet Girl – August, 1961
LP – Valiant 403 – Shelby Flint Sings Folk – February, 1963
LP – Valiant 5003 – Cast Your Fate To The Wind – November, 1966
LP – Savannah Records 017 – Shelby Flint & Ian Jack – Don't Stop The Music – 1978
LP – Mad Satyr 101 (Shelby Flint Group) – You've Been On My Mind – 1982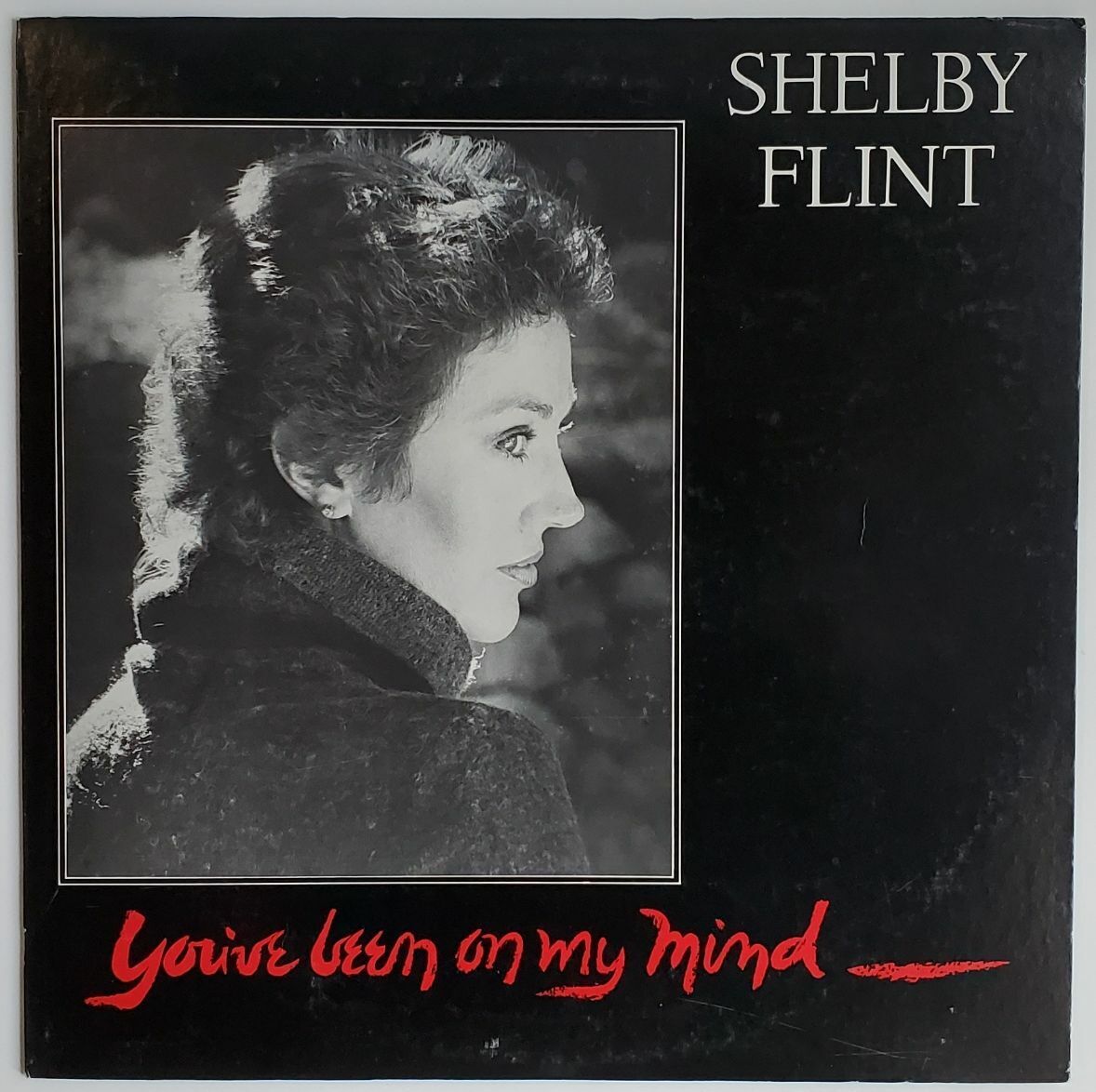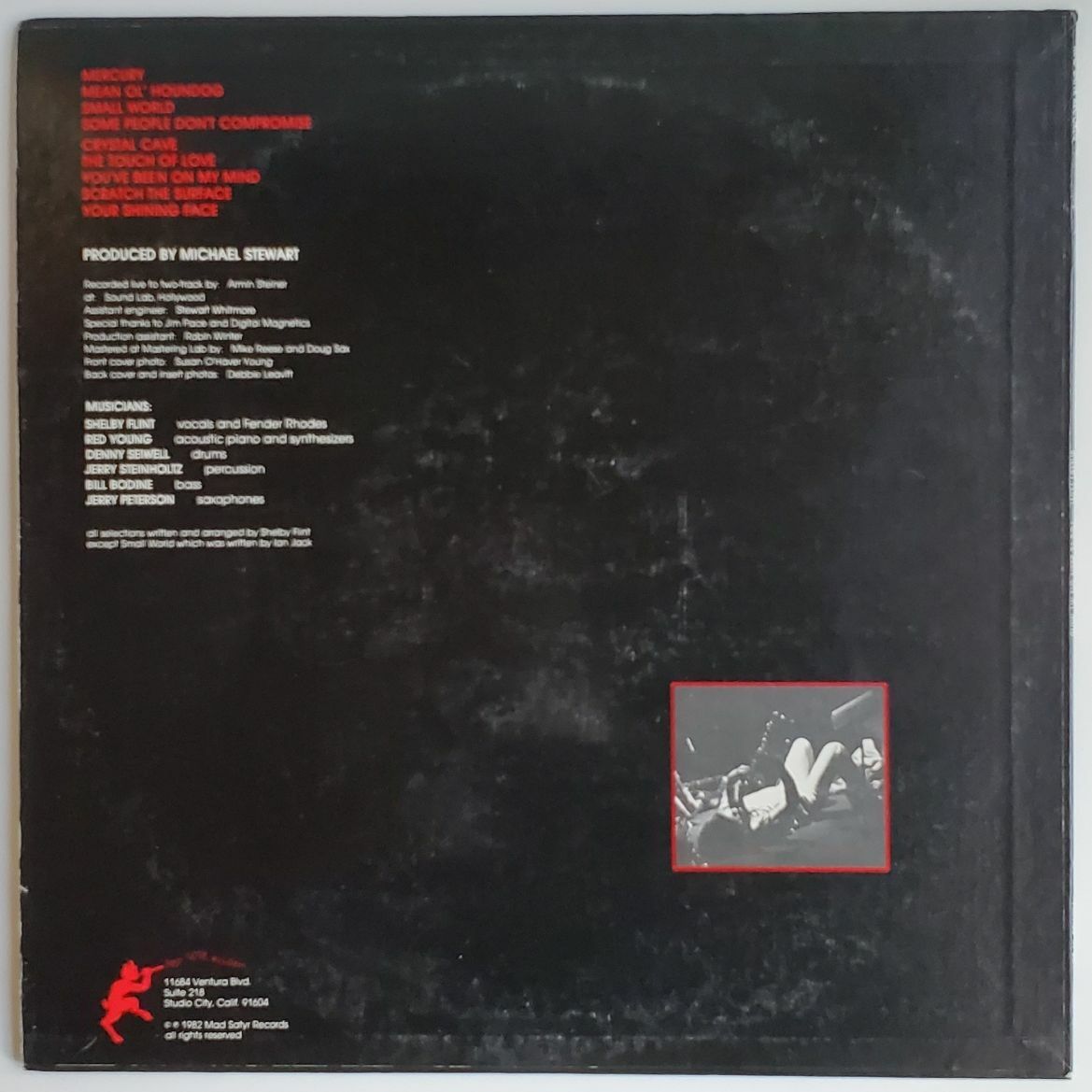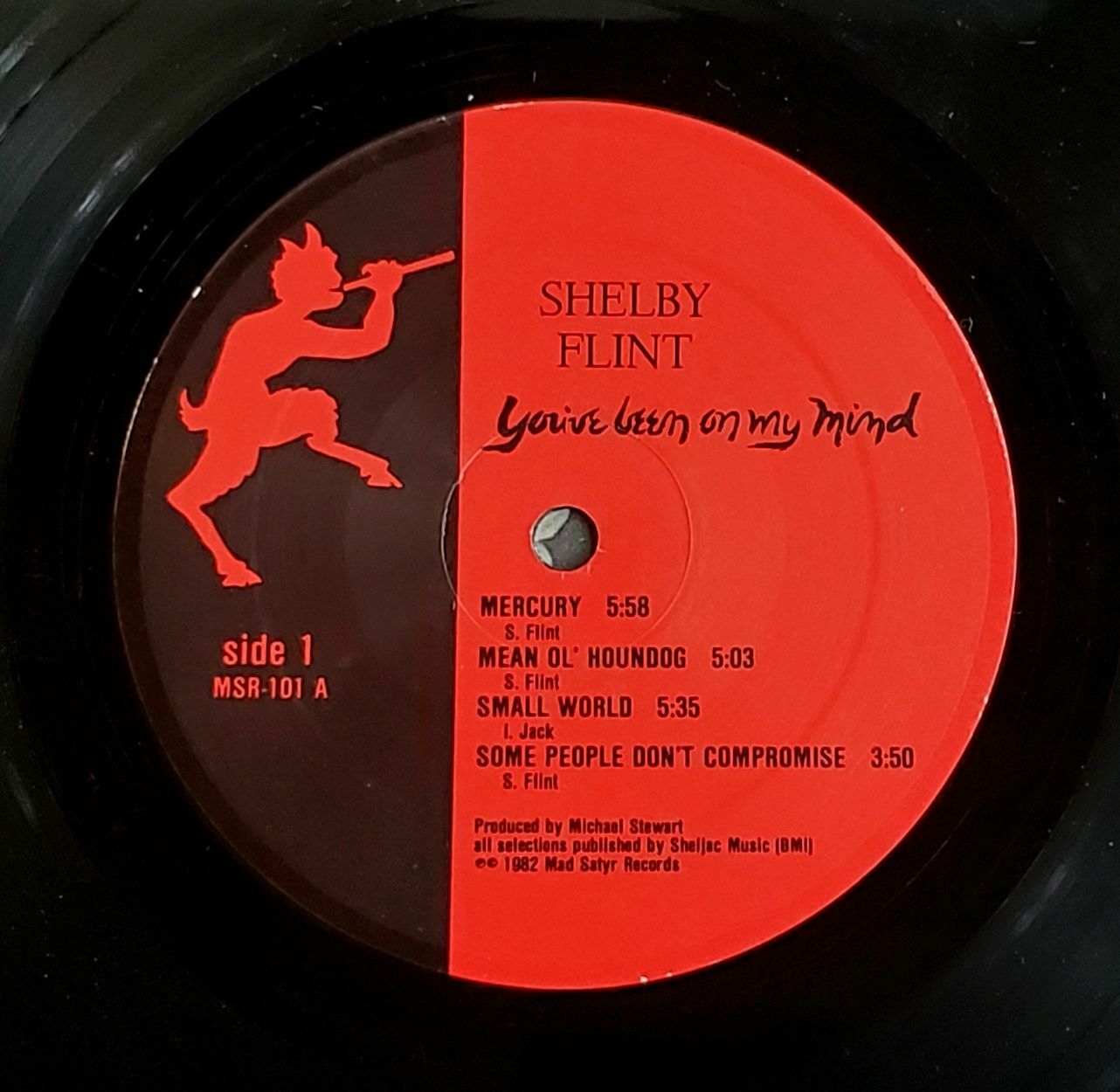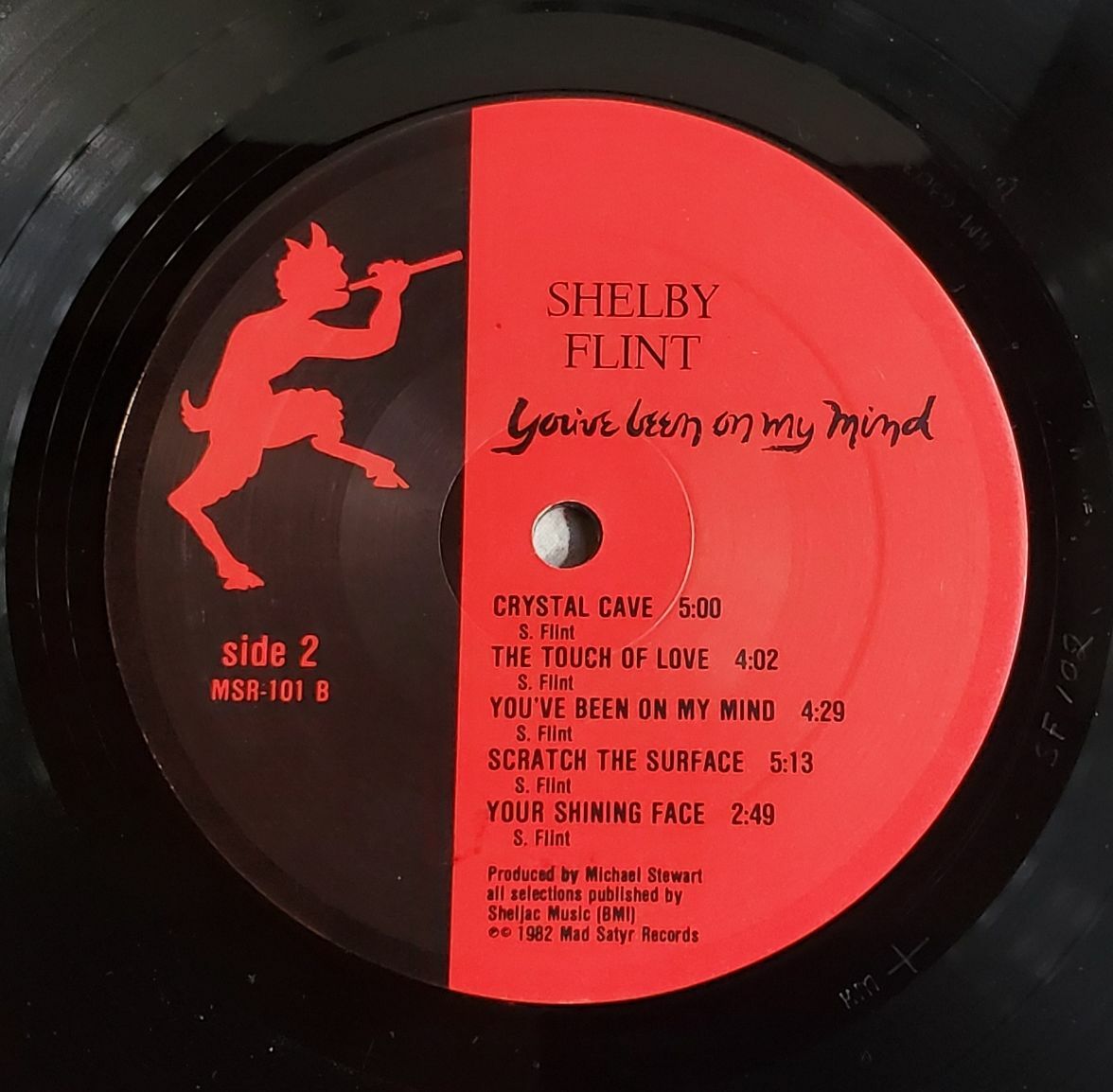 CD LP – Real Gone Music 0008 – The Complete Valiant Singles – November, 2011