That Wonderful Year!
1964 was a one-of-a-kind year in the world of the U.S. popularity charts.
We all know the tale of the Beatles landing multiple singles on the charts and dominating the Top 10 for those first couple of months in 1964 – but let's look at the entire year.
The Fab Four placed 31 singles on the charts in 1964 with six going to number 1 and 12 Top 10.
This hard to find picture sleeve was released in New York city as a special radio sponsored promotion – with only 1,000 copies being printed – It came with the Beatles' first Capitol release "I Want to Hold Your Hand" b/w "I Saw Her Standing There".
Some comparisons:
Elvis Presley (ranked as the all-time top recording artist by Joel Whitburn) in his best year (1956) placed 15 songs on the Hot 100  with five number 1's and six top 10's.  Elton John (ranked number 3 behind the Beatles) had a year best of six hits in 1976 (give him lots of credit for longevity – logging in nearly 130 charting singles from 1970 up to the present time! – Number 4-ranking Madonna never had a year with more than seven hits –
Perry Como who hit the charts 151 times – had a year-best in 1949 with 15 recordings.  Cowboy singer Eddy Arnold had more than 140 charting singles – and managed to hit the charts with 10 hit singles way back in 1949.  George Strait – primarily on the Country charts was a steady-Eddy – generally logging in four or five hit records yearly.  Impressively out of his 114 charting singles he hit the top spot Country an amazing 44 times!  (If you are wondering – fellow country giant Garth Brooks has 19 number 1's to his credit.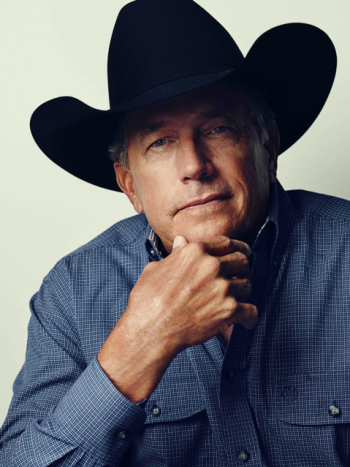 Now that leaves Colorado's own Glenn Miller
Granted – perhaps the competition was not as fierce – and it was a different time –  but:
1939 – 25 Chart Appearances – 7 Number 1's
1940 – 45 Chart Appearances – 7 Number 1's
1941 – 25 Chart Appearances – 4 Number 1's
1942 – 19 Chart Appearances – 4 Number 1's
And then along came the military and then that fateful day on December 15, 1944 when Miller's plane went missing – never to be found – In his very short life he would dominate the big band scene with over 120 hit performances!
The Beatles U.S. 45 Discography – 1963/1964
Vee Jay – as they did with their long plays, took full advantage of releasing Beatles' tracks over and over again – A bit amusing that Vee Jay even released 8 tracks on their "Oldies" label series just eight months after "Please Please Me" hit the number 3 spot!  That is definitely fast-tracking to 'Oldie' status.