THE INTRIGUING BERNADETTE!
There are so many of these curious little stories lurking out there – the stories behind the artists.  Bernadette never made much of a splash on vinyl – but splash indeed she did!
Ms. Bernadette was born Bernadette Castro in 1944 in New York City.  She first surfaced to the public as a 4 year-old.  She was introduced to the world by her father, Bernard Castro who owned "Castro Convertibles" a specialized lounge bed line.  The commercials in which she appeared were very popular.
Bernard and BernadetteHer involvement came when one day at the family business Bernadette had extended one of the convertibles out to it's full lounging position and was reclining on it watching a television program.  This was around 1950 and TV was a new phenomenon. Her mother and father asked her if she had opened the convertible and when they witnessed her doing it – Bernard thought it would be a cute commercial.
The resulting commercial was filmed in a Castro showroom.  Bernadette was a natural ham and quickly caught on with the public as well as others such as Jackie Gleason and Milton Berle who both asked permission to parody the commercial on their weekly television programs.  The commercial was broadcast more than 40,000 times resulting in young Bernadette becoming "the most televised child in America" at the time.
BERNADETTE THE POP SINGER
Later down the road in 1961 as a teenager, Bernadette would surface once again, this time as a pop singer.  Early reviews of some of her songs described her sound as the "girl group" sound.  She started off with Gold Coast Records then was picked up by Beach Records recording four singles and finally moving onto her last label Colpix in the summer of 1964.
The Cash Box ad above and the backside of the the picture sleeve both make reference to her early childhood TV commercials – a legacy which would continue to follow her.
And as for the "Swinging Bears" referenced in the Cash Box ad?  I cannot locate any information about the Bears – but did find this photo.  There's Bernadette sitting there among all those crazy swingers!  Looks like the band is rocking out ala Johnny and the Hurricanes!
MOVING ON TO POLITICS…
Bernadette made a bid for the U.S. Senate in 1994 gaining a respectable 42 percent of the vote but was defeated by Daniel Patrick Moynihan.
Never one to sit still – Bernadette turned her attention to politics in 1995 becoming Commissioner of the New York Office of Parks, Recreation and Historic Preservation.
AND THE CASTRO CONVERTIBLE?  STILL GOING STRONG TODAY!
And yes – Bernadette heads up the company – She brought back the "convertible" in 2009 and serves as CEO today.
BERNADETTE CASTRO 45 DISCOGRAPHY
Gold Coast GC-61-22 – 1961
Gold Coast GC 6134 – 1961
(From "Mr. Palmer" – June 29th, 2020 – musician Art Picciolo)
"Flip side of Crazy Yogi. I played bass on this record. Bruce Williams played lead guitar, Mike Marinelli and Al Burrage played tenor saxes, Art Picciolo played drums, I'm Don Piccolo bass player. Our group was the Jesters out of Ft. Lauderdale and Bernadette contacted me to back her up on some songs a friend of hers had written. This and Crazy Yogi were two of the songs released. There were a few others but I don't remember them. They were good times."
Beach B 1001 – March, 1961 (with The Swingin' Bears)
Beach B-1002 – June, 1961
Beach B-1003 – August, 1961 – B side "Don't Count Your Dreams
Beach 5 – July, 1962
P.P.X. B-719 – Tell Him For Me/They Don't Understand – February, 1964 (need better images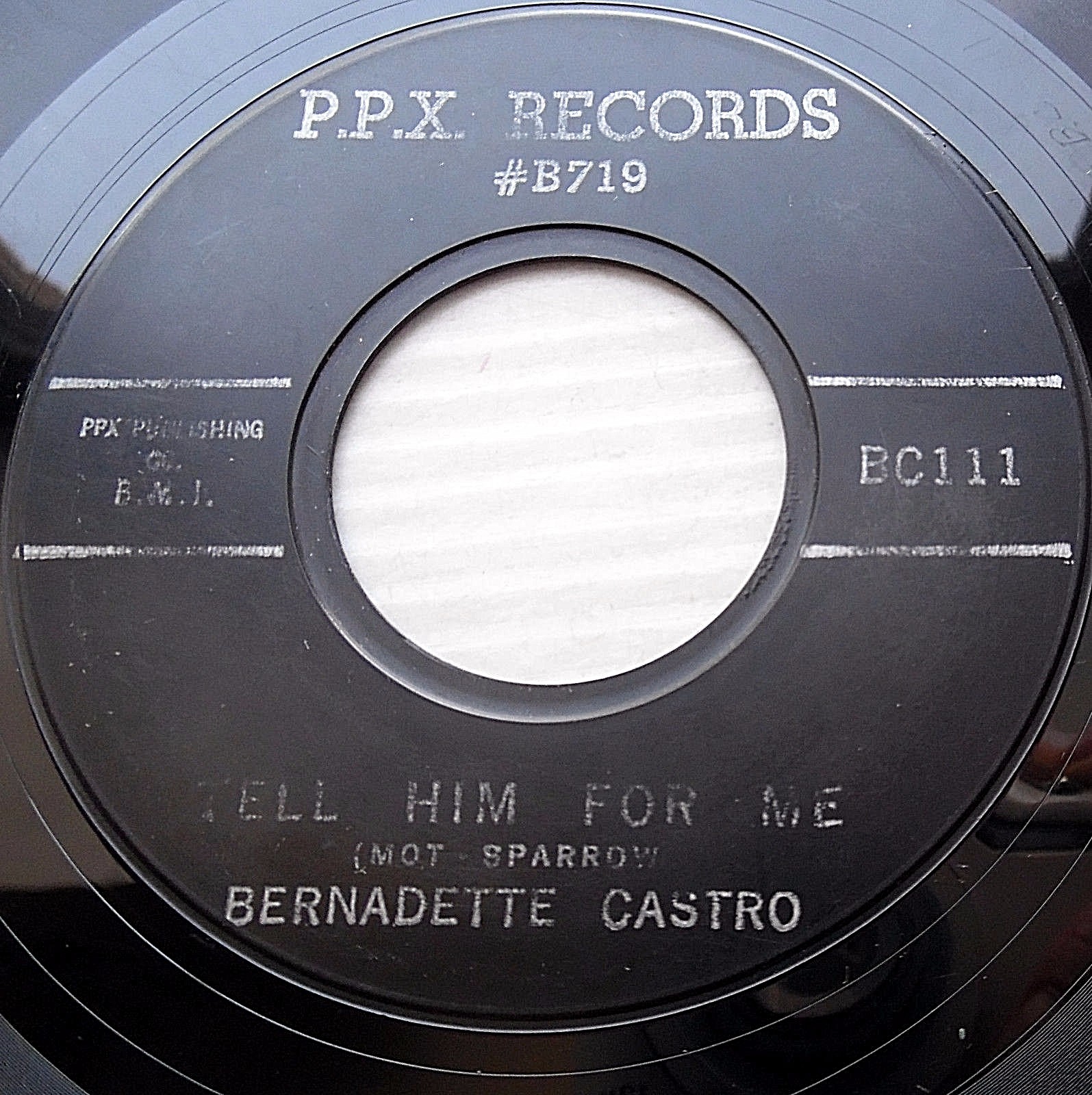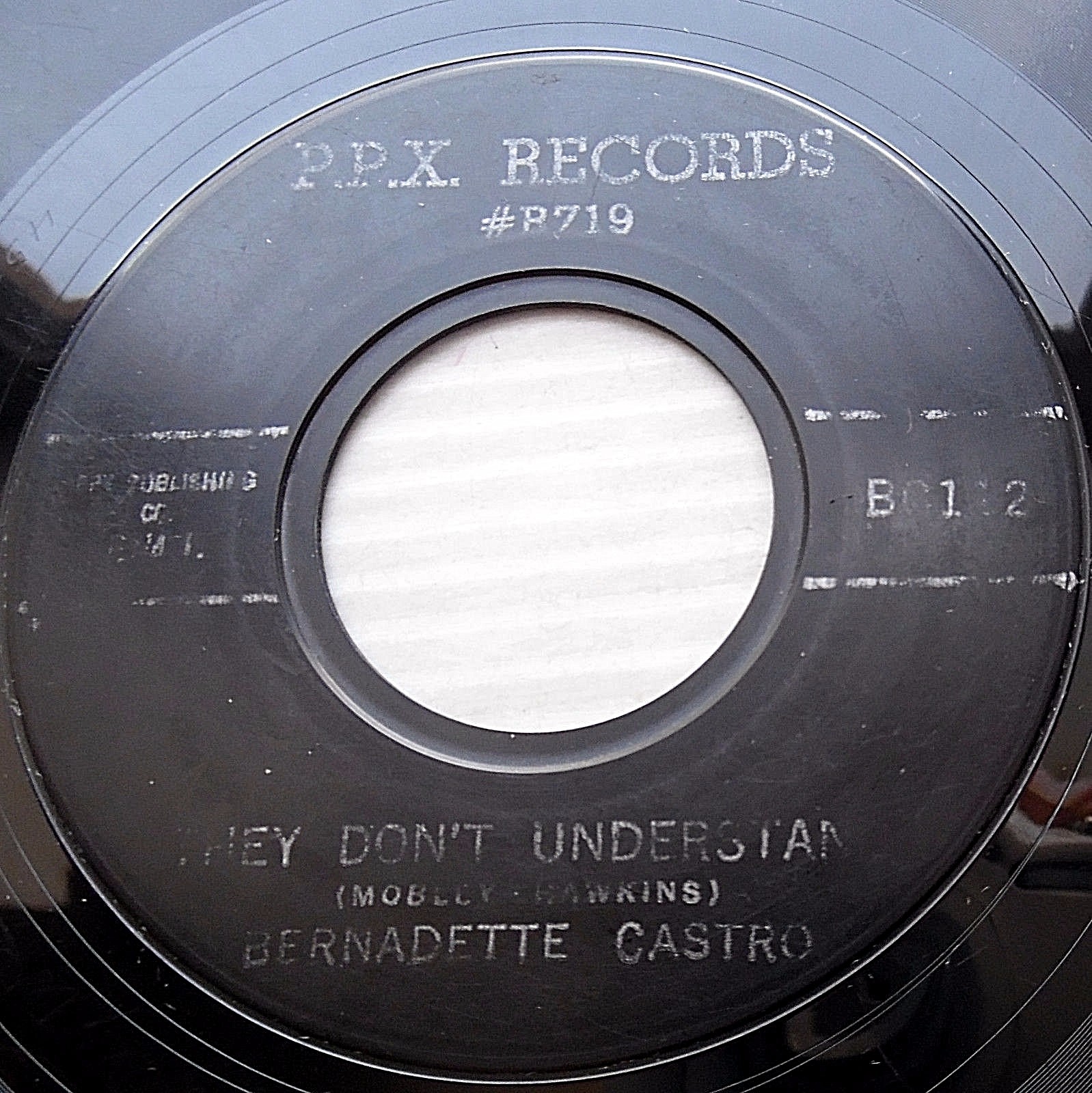 Colpix CP-747 – August, 1964
Colpix CP-759 – November, 1964