The Vocalists: Stepping Out Front!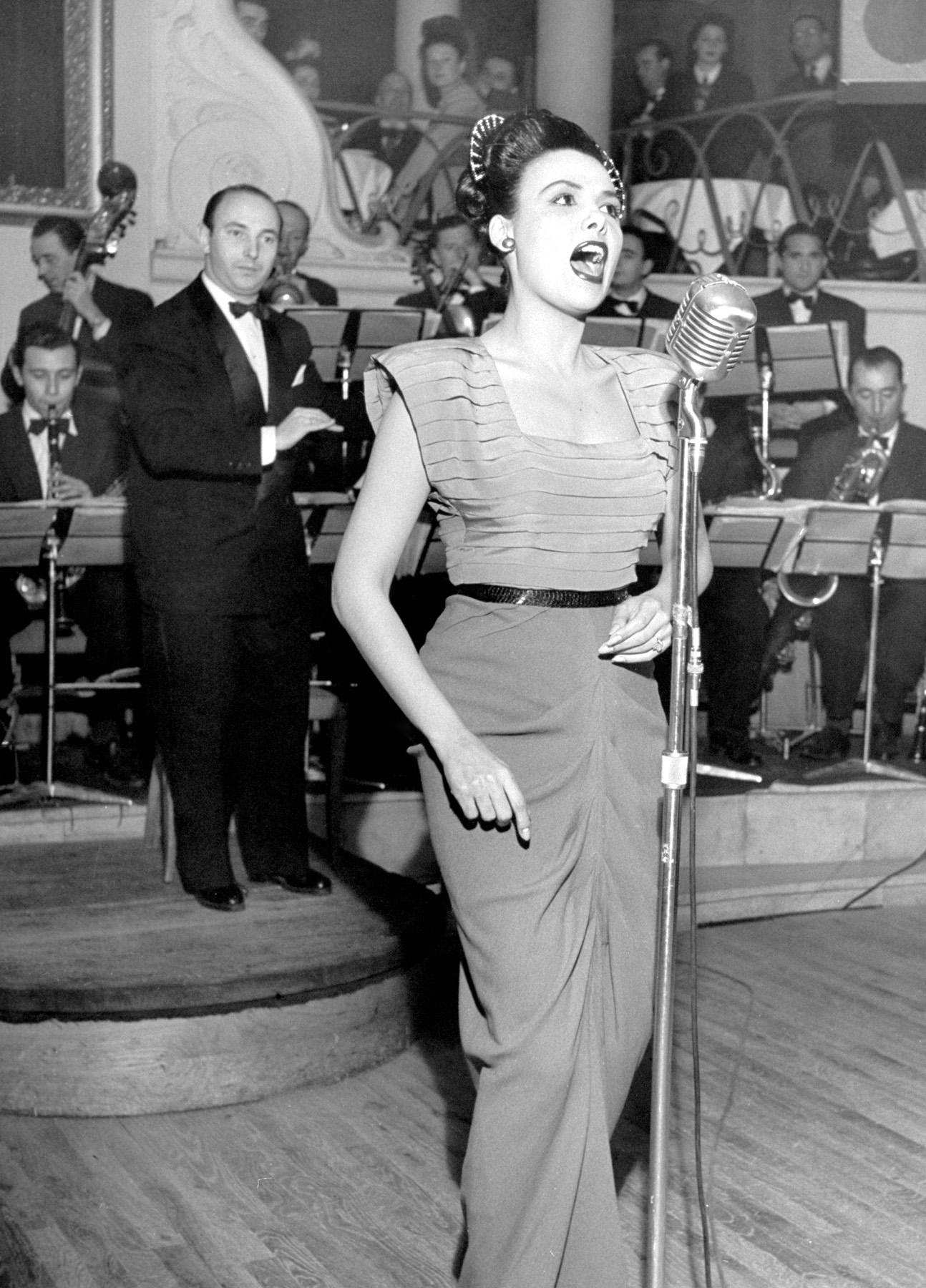 Here are the singers who sat quietly off to the side while the Big Bands played on – taking their cue from the band leader – stepping up to the microphone after a brief introduction – completing a song or two – and then quietly back to their chair off to the side…
Then things changed – the vocalists developed followings – fans… The trade magazines began to feature them on their covers and within the pages..
And the generation gap I believe has widened.  Growing up in the 1950's my generation was not oblivious to the Big Bands.  We didn't scorn them – Our parents were still dancing to the bands when they came to town (at the "Trocadero" in Elitch Gardens – The "El Patio" at Lakeside was boarded up – But our folks and their generation danced on to the Big Bands even though their heyday's were past.
In high school at senior prom and homecoming dances, 1962, 1963, 1964, – don't ask me why – but the dance bands were big bands out of the 1940's mold – I suppose they attempted to 'rock things' a bit – but for the most part – it wasn't our music but I don't recall complaints.
Later on down the road I often recall playing a few big band standards at 'oldies dances' – Glenn Miller's "In the Mood" generally filled the dance floor with baby boomers.  No complaints.  Now, today, the gap is huge.  Our kids are most likely somewhat tuned in to some soul music from the 1960's and many to the Fab Four – but a generation after that – forget it.
Following is a selective discography chosen from recordings released in the early 1950's on the 78 RPM format.  I've elected to feature the earliest 78 I could locate in the decade of the 50's.
Bob Allen – Beacon – 1942
(Big Band: Hal Kemp)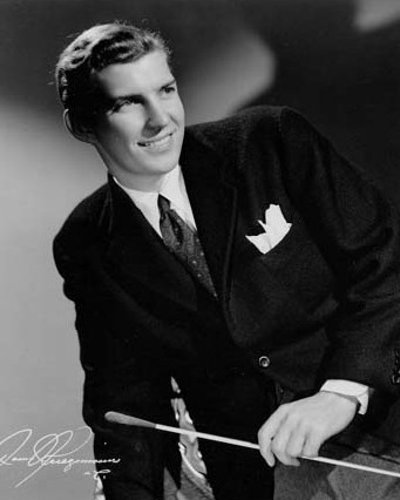 David Allen
(David Allyn – Hartford, Connecticut – Big Bands: Bob Chester, Boyd Raeburn etc.)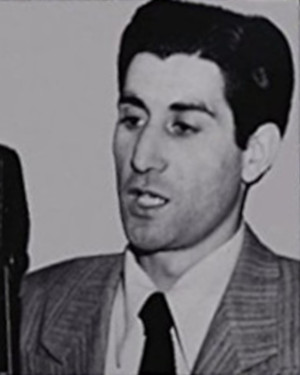 Paul Allen
(Paul Haselness – Big Band: Frankie Carle)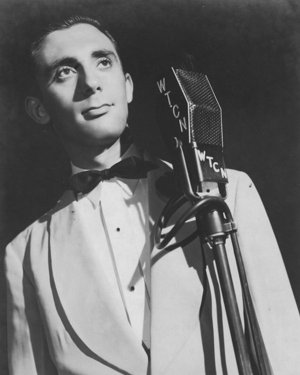 Terry Allen – Atlantic – 1948
(Tecumseh, Oklahoma – Big Band: Red Norvo – Larry Clinton)
Ivie Anderson – Black & White – 1946
(Ivy Marie Anderson – Gilroy, California – Big Band: Earl Hines)
Harry Babbitt – Mercury – 1948
(St. Louis, Missouri – Big Band: Kay Kyser)
Eugenie Baird –
(Mount Lebanon, Pennsylvania – Big Bands: Jan Savitt – Tony Pastor)
Bonnie Baker – Universal (for Gallo Wine) – 1949
(Evelyn Nelson – Orange, Texas – Big Band: Orin Tucker)
Tony Bennett – Columbia – 1950)
(Anthony Benedetto -Queens, New York – Leslie – 1949 – Big Band: Bennett did not come up through the Big Band ranks but on this early recording was backed by the Marty Manning Orchestra – singing along side Pat Easton using his first recording name "Joe Barri" – Manning's mark in his musical life beyond backing many pop singers of his day on recordings was to recored the "space age" classic LP "The Twilight Zone")
Betty Jane Bonnie – RCA Victor – 1945
(Betty Bonney – Norfolk, Virginia – Big Bands: Les Brown – Jan Savitt – Sammy Kaye etc.)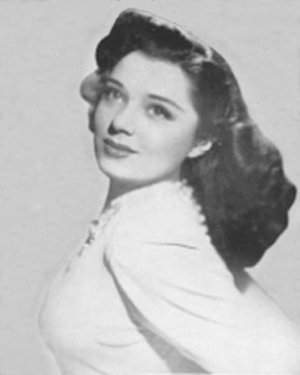 Anita Boyer – Black & White – 1947
(Ohio – Big Bands: Jimmy Dorsey – Tommy Dorsey – Harry James and more)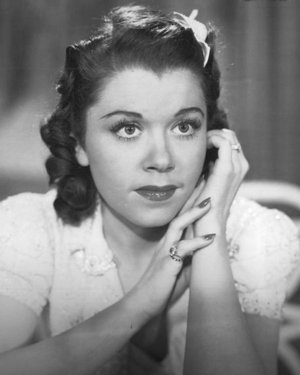 Teresa Brewer – London – 1950
(Theresa Veronica Breuer – Toledo, Ohio: Teresa's earliest recordings featured a combo – not a 'big band' – the Dixieland All-Stars)
Rosemary Calvin – Majestic – 1947
(Detroit, Michigan – Big Bands: George Paxton, Vaughn Monroe)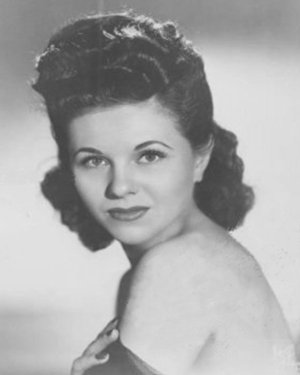 Lily Ann Carol – RCA Victor – 1952
(Lillian Kaufman – Big Band: Louis Prima)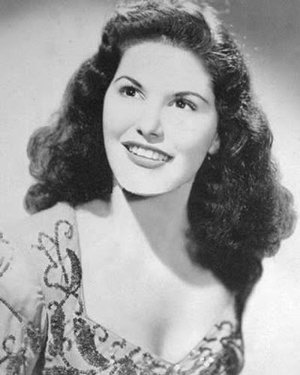 Thelma Carpenter – Majestic – 1946
(Brooklyn, New York – Big Band: Count Basie – Coleman Hawkins – Teddy Wilson)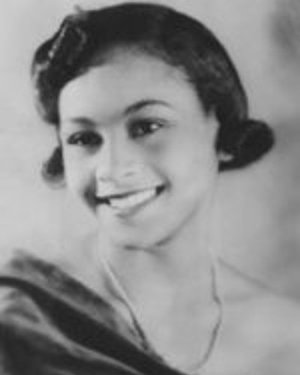 Bob Carroll – Derby – 1952
(Brooklyn, New York – Big Bands:  Jimmy Dorsey, Charlie Barnett, Glenn Miller, Gordon Jenkins)
Mindy Carson – Columbia – 1952
(Queens, New York – Big Band: Paul Whiteman)
Karen Chandler – Coral – 1952
(Eva Nadauld – Rexburg, Idaho – Performed as "Eva Young" – Big Band: Benny Goodman)
Don Cherry – Decca – 1950
(Donald Ross Cherry – Wichita Falls, Texas – With Jan Garber (shown) – Artie Shaw)
June Christy – Capitol – 1949
(Shirley Luster – Springfield, Illinois – Big Band: Stan Kenton)
Savannah Churchill – Arco – 1950
(Savannah Valtentine – Colfax, Louisiana – Big Band: Benny Carter)
Rosemary Clooney – Columbia – 1951
(Maysville, Kentucky – with Tony Pastor Band)
Nat "King"Cole – Capitol – 1950
(Nathaniel Adams Coles – Montgomery, Alabama- With the Eddie Cole Band – Nat's brother)
Perry Como (with the Fontaine Sisters) – RCA Victor – May, 1950
(Pierino Ronald Como – Cannonsburg, Pennsylvania – Big Bands: Freddy Carlone  – Ted Weems – shown)
Don Cornell – RCA Victor – 1951
(Luigi Varlaro – Brookly, New York – With Sammy Kaye)
Vic Damone – Mercury – 1950
(Vito Fannola – Brooklyn, New York – with Ralph Marterie Orchestra)
Beryl Davis – RCA Victor – 1948
(Plymouth, England – Big Bands: Glenn Miller Army Air Force Band)
Doris Day – Columbia – January, 1950
(Doris Kappelhoff – Cincinnati, Ohio – With Benny Goodman – Duke Ellington – Tommy Dorsey – Glenn Miller)
Gloria DeHaven –
(Gloria Mildred DeHaven – Los Angeles, California – Big Band: Bob Crosby)
Johnny Desmond – MGM – November, 1950
(Giovanni Desimons – Detroit, Michigan – with Gene Krupa – Glenn Miller Military Band)
Ray Eberle – Bell – 1955
(Raymond Eberle – Mechanicville, New York – Big Bands: Glenn Miller – younger brother of Bob "Eberly")
Bob Eberly – Decca – 1948
(Robert Eberly – Mechanicsville, New York – Big Band: Tommy Dorsey)
Eddie Fisher – RCA Victor – 1950
(Edwin Jack Fisher – Philadelphia, Pennyslvania – Big Band: Buddy Morrow)
Ella Fitzgerald – Decca – 1950
(Newport News, Virginia – Big Band: Tiny Bradshaw)
Helen Forrest – MGM – 1948
(Atlantic City, New Jersey – Big Band: Artie Shaw)
Sunny Gale – RCA Victor – 1952
(Selma Segal – Clayton, New Jersey – Big Band: Hal McIntyre)
Georgia Gibbs – Mercury – 1951
(Fredda Gibbons – Worcester, Massachusetts – Big Band: Frankie Trumbauer)
Merv Griffin – RCA Victor – 1952
(San Mateo, California – Bid Band: Freddy Martin)
Connie Haines – Signature – 1948
(Yvonne Marie Antoinette Jasme – Savannah, Georgia – Big Bands: Tommy Dorsey – Harry James – Howard Lally)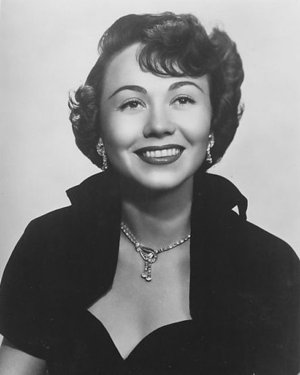 Phil Harris – RCA Victor – 1950
(Lincoln, Indiana – Big Band: Francis Craig)
Jayne Harvey – MGM – 1949
(Jersey Town, New Jersey – Big Bands: Desi Arnaz – Benny Goodman)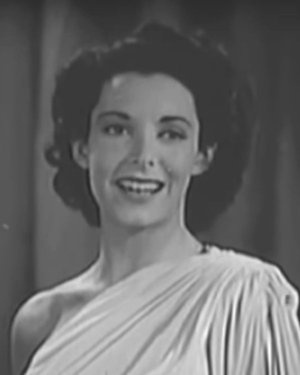 Dick Haymes – Decca – 1951
(Buenos Aires, Argentina – Big Band: Harry James)
Al Hibbler – Aladdin – 1949
(Albert George Hibbler – Tyro, Mississippi – Big Band: Duke Ellington)
Hildegarde – Decca – 1949
(Hildegarde Loretta Sell – Adell, Wisconsin – Big Band: Carroll Gibbons)
Lena Horne – MGM – 1947
(Lena Mary Calhoun Horne – Brooklyn, New York – Big Band: Charlie Barnet – Billy Eckstine)
Marjorie Hughes – Columbia – 1952
(Marjorie Carle – Springfield, Massachusetts – Big Band: Frankie Carle – Marjorie is Frankie's daughter)
Betty Hutton – RCA Victor – 1950
(Elizabeth June Thornburg – Battle Creek, Michigan – Big Band: Vincent Lopez)
Marion Hutton – Decca – 1945
(Marion Thronburg – Fort Smith, Arkansas – Big Band: Glenn Miller)
Ida James – Manor – 1948
(Southbridge, Massachusetts – Big Bands: Erskine Hawkins – Earl Hines)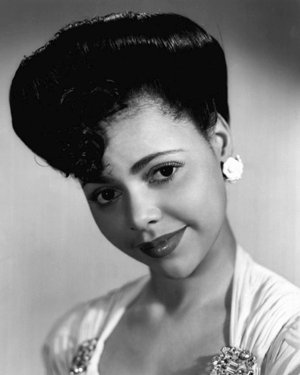 Kitty Kallen – Mercury – 1950
(Philadelphia, Pennsylvania – Big Band: Jack Teagarden)
Paula Kelly – Columbia – 1947
(Pauline Kelly – Grove City, Pennsylvania – Big Bands: Dick Stable – Artie Shaw – Al Donahue – Glenn Miller – shown with The Modernaires)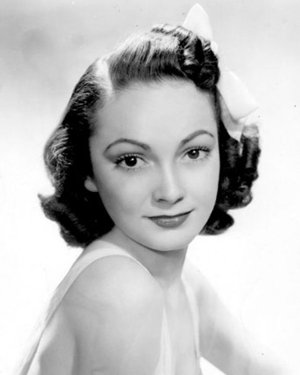 Peggy King – Columbia – 1954
(Margaret King – Greensburg, Pennsylvania – Big Bands: Charlie Spivak – Ralph Flanagan – Ray Anthony)
Evelyn Knight – Decca – 1950
(Evelyn Davis – Reedville, Louisiana – Big Band: Sonny Burke)
Frankie Laine – Mercury – April, 1950
(Francesco Paolo LoVecchio – Chicago, Illinois – replaced Perry Como in the Freddy Carlone Band)
Snooky Lanson – London – 1950
(Roy Landman – Memphis, Tennessee – Big Band: Francis Craig – Ray Noble)
Peggy Lee – Capitol – 1949
(Norma Deloris Egstrom – Jamestown, North Dakota – Big Band: Benny Goodman)
Jack Leonard – Majestic – 1947
(Brooklyn, New York) – Big Bands: Tommy Dorsey)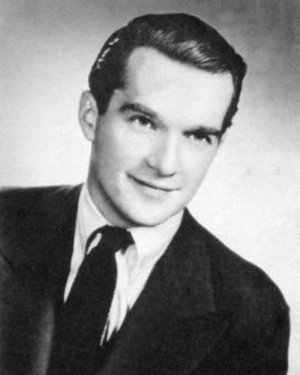 Art Lund – MGM – 1949
(Salt Lake City, Utah – Big Band: Benny Goodman)
Vera Lynn – London – 1949
(Dame Vera Margaret Lynn – Essex, England- Big Band: Charlie Kunz)
Gordan MacRae – Capitol – 1950
(East Orange, New Jersey – Big Band: Horace Heidt)
Mary Ann McCall – Columbia – 1948
(Philadelphia, Pennsylvania – Big Bands: Charlie Barnet – Woody Herman – Billy Marshall)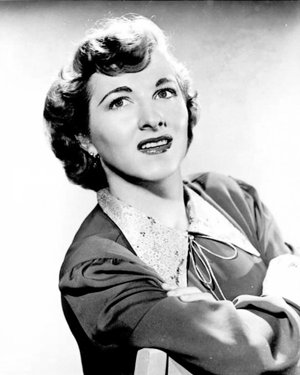 Guy Mitchell – Columbia – December, 1950
(Albert George Cernik – Detroit, Michigan – Big Band: Carmen Cavarello – started with the Dude Martin & His Round-up Gang)
Dude Martin & Company
Jaye P. Morgan – Derby – 1953
(Mary Margaret Morgan – Mancos, Colorado – Big Band: Frank DeVol)
Ella Mae Morse – Capitol – 1952
(Mansfield, Texas – Big Band: Freddie Stack)
Helen O'Connell – Capitol – 1953
(Lima, Ohio – Big Band: Jimmy Dorsey)
Anita O'Day – Coral – 1952
(Anita Belle Colton – Kansas City, Missouri – Big Band" Gene Krupa)
Patti Page – Mercury – August, 1950
(Clara Anne Fowler – Claremore, Oklahoma – Started with Al Clauser & His Oklahoma Outlaws (shown): Eddie Getz Orchestra)
Dee Parker – Mercury – 1956
(Dell Parker – Big Bands: Jimmy Dorsey – Vaughn Monroe)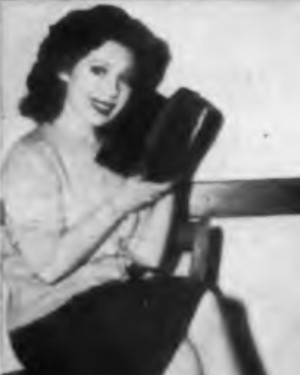 Lucy Ann Polk – RCA Victor Bluebird – 1950
(Standpoint, Idaho – Big Bands: Dave Pell, Kay Kyser, Tommy Dorsey)
Lorry Raine – London – 1950
(Big Band: Mark Warnow)
Betty Rhodes – RCA Victor – 1948
(Betty Jane Rhodes – Rockford, Illinois – Big Band: Charles Dant
Trudy Richards – Decca – 1952
(Gertrude Richards – Manhattan, New York – Big Band: Charlie Barnett)
June Richmond – Mercury – 1945
(Chicago, Illinois – Big Bands: Cab Calloway – Andy Kirk – Jimmy Dorsey)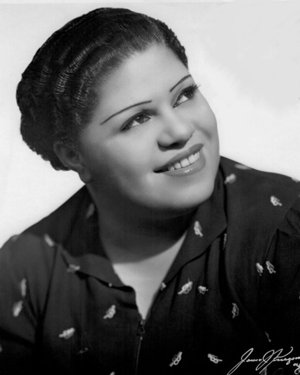 Betty Roche – V Disc – 1946
(Mary Elizabeth Roche – Wilmington, Delaware – Big Bands: Duke Ellington – Earl Hines)
(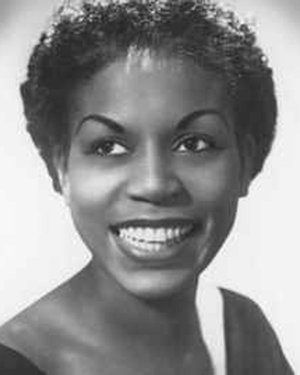 Dinah Shore – Columbia – 1950
(Frances Rose Shore – Winchester, Tennessee – Big Band: Xavier Gugat)
Ginny Simms – Ara – 1946
(San Antonio, Texas – Big Band: Kay Kyser)
Frank Sinatra – Columbia – July, 1950
(Francis Albert Sinatra – Hoboken, New Jersey – Started with "The Hoboken Four" – Big Band: Harry James)
Jo Stafford – Capitol – January, 1950
(Jo Elizabeth Stafford – Coalinga, California: Big Band: Louis Prima – appearing with the Stafford Sisters – Also with Paul Weston)
Kay Starr – Crystalette – 1950
(Katherine Starks – Dougherty, Oklahoma – Big Band: Bob Crosby)
Martha Stewart – Bluebird – 1944
(Bradwell, Kentucky – Big Band: Claude Thornhill)
Butch Stone – Capitol – 1948
(Henry Stone – New York City – Big Bands: Van Alexander – Les Brown – Larry Clinton)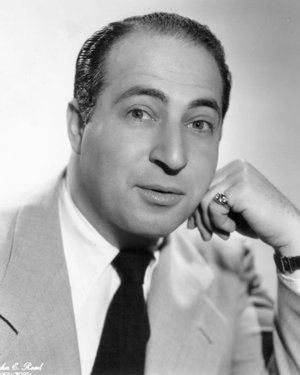 Maxine Sullivan – Columbia – 1947
(Marietta Williams – Homestead, Pennsylvania – Big Band: Ina Ray Hutton)
Martha Tilton – Capitol – 1949
(Martha Ellen Tilton – Corpus Christi, Texas – Big Band: Benny Goodman – also Bob Crosby and Artie Shaw)
Dick Todd – Rainbow – 1950
(Montreal, Canada – Big Band: Larry Clinton)
Sarah Vaughan – MGM – 1950
(Newark, New Jersey – Big Band: Earl Hines)
Bea Wain – Victor – 1941
(Beatrice Ruth Wain – Bronx, New York – Big Band: Larry Clinton)
Teddy Walters – Musicraft – 1946
(Philadelphia, Pennsylvania – Big Band: Tommy Dorsey)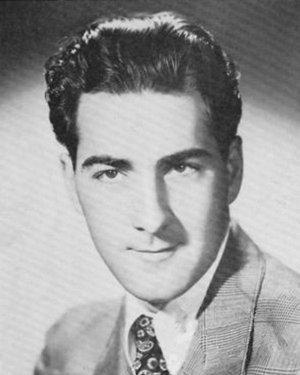 Fran Warren – RCA Victor – 1950
(Frances Wolfe – The Bronx, New York – Big Band: Claude Thornhill – Charlie Barnet)
Frances Wayne – Exclusive – 1949
(Chiarina Francesca Bertocci – Boston, Massachusetts – Big Bands: Jerry Wald – Charlie Barnet – Woody Herman)
Margaret Whiting – Capitol – 1949
(Detroit, Michigan – Big Band: Freddie Stack)
Eileen Wilson – Atlas – 1945
(Eileen Eshelman – San Diego, California – Big Band: Les Brown)
Barry Wood – Cosmo – 1946
(Louis Rapp – New Haven, Connecticut – Big Band: Abe Lyman)