Chess Long Play Records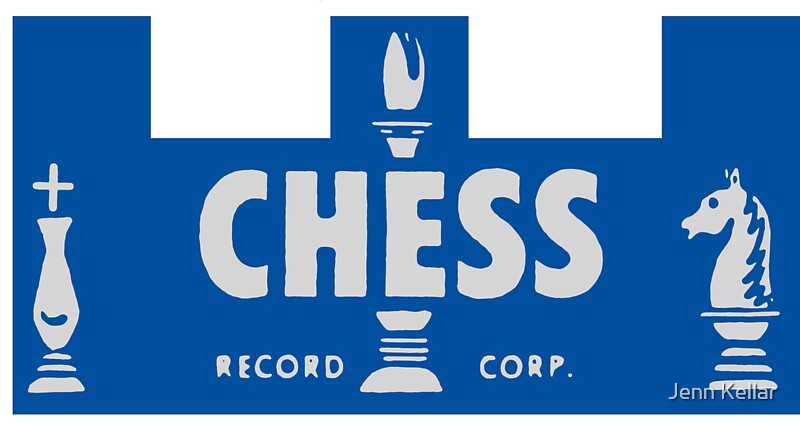 Chess Record Label Long Play Discography
Following is a listing of Chess Long Plays from the first release on catalog number 1425 (the number signifying the Chess family's early home address at 1425 South Karlov Avenue in the south side of Chicago.
According to Chess biographer Nadine Cohodas in her book "Spinning Blues Into Gold – The Chess Brothers and the Legendary Chess Records", record companies were slow to press blues or rhythm and blues long plays primarily due to the fact that the black record buying public, especially in the South, did not own record players that would play the 33 1/3 speed.  In fact, the transition to 45 rpm was also a little slow for the same reason and so 78 rpm records continued to be pressed right into the late 1950's in many cases.  Cohodas states that households throughout the south and the industrial north owned far more 78 rpm player models than multi-speed models.
Vintage rock and roll was most likely also slow to make it's way onto the 12-inch long play format as well – and I suspect the reason could have been – in part – that putting an entire long play of songs by an artist that had a hit or two didn't market well and the young buying public in the mid 1950's probably didn't have the fiscal means to obtain the long plays – at least not initially.
The Chess brothers must have had soft spot in their hearts for comedy releasing nearly three dozen Pigmeat Markham and Moms Mabley long plays – their most prolific artists.
The first LP – Chess 1425 was released in December of 1956 – Chess long plays presented here are up through 1969 – a few after the sale of Chess to GRT in October, 1969.
Chess LP 1425 – Various Artists – "Rock, Rock, Rock"
(This LP was primarily distributed to radio stations – and could not be purchased in retail stores)
Chess LP 1426 – Chuck Berry – "After School Session"
Chess LP 1427 – Muddy Waters – "The Best of Muddy Waters"
Chess LP 1428 – Little Walter – "The Best of Little Walter"
Chess LP – Dale Hawkins – "Oh! Suzy-Q"
Chess LP 1430 – The Moonglows – "Look It's the Moonglows"
Chess LP 1431 – Bo Diddley – "Bo Diddley"
Chess LP 1432 – Chuck Berry – "One Dozen Berrys"
Chess LP 1434 – Howlin' Wolf – "Moanin' in the Moonlight"
Chess LP 1435 – Chuck Berry – "Berry is on Top"
Chess LP 1438 – John Lee Hooker – "House of the Blues"
Chess LP 1439 – Various Artists – "Oldies in Hi-Fi"
(Interesting how early the term "Oldies" was being employed – On this LP in 1959 – Have to take a closer look to see when "Oldies" came into play)
Chess LP 1440 – Benny Goodman Orchestra/Quintet – "Benny Rides Again!"
(The Chess brothers were friends with Benny's brothers and so the association with Benny and this LP)
Chess LP 1441 – Various Artists – "Bunch of Goodies"
Chess LP 1442 – Gene Ammons – "Soulful Saxophone"
Chess LP 1444 – Muddy Waters – "Sings Big Bill"
Chess LP 1445 – Gene Ammons/Sonny Stitt – "Jug and Sonny"
Chess LP 1446 – Various Artists – "Walkin' By Myself"
Chess LP 1447 – Moms Mabley – "The Funniest Woman in the World" – Charted #121 Billboard Charts 1961
Moms Mabley came to Chess through record industry acquaintance  Ralph Bass – an A&R man from Federal Records
Chess LP 1448 – Chuck Berry – "Rockin' at the Hops"
Chess LP 1449 – Muddy Waters – "At Newport"
Chess LP 1450 – Patsy Abbott – "Have I Had You Before"
Chess LP 1451 – Pigmeat Markham – "The Trial"
Chess LP 1452 – Moms Mabley at the U.N. – Charted #16 Billboard Charts 1961
Chess LP 1453 – Little Miss Cornshucks
Chess LP 1454 – John Lee Hooker – "Plays & Sings the Blues"
Chess LP 1455 – Memphis Slim
Chess LP 1456 – Chuck Berry – "New Juke Box Hits"
Chess LP 1458 – Various Artists – "Murray Te K's Golden Gassers"
Chess LP 1460 – Moms Mabley – "At the Playboy Club" – Charted #39 Billboard Charts 1961
Chess LP 1461 – Various Artists – "Murray the K's Blasts From the Past"
Chess LP 1462 – Pigmeat Markham – "Pigmeat at the Party"
Chess LP 1463 – Moms Mabley – "At Geneva Conference" – Charted #28 Billboard Charts 1962
Chess LP 1464 – Jimmy McCracklin – "Sings"
Chess LP 1465 – Chuck Berry – "Twist"
Chess LP 1467 – Pigmeat Markham – "Anything Goes"
Chess LP 1468 – Big Bill Broonzy and Washboard Sam
Chess LP 1469 – Howlin' Wolf
Chess LP 1470 – Various Artists – "Murray the K's Gassers for Submarine Race Watchers"
Chess LP 1471 – Bobby Lester and the Moonglows – "The Best Of"
Chess LP 1472 – Moms Mabley – "Breaks It Up" – Charted #27 Billboard Charts 1962
Chess LP 1473 – Dave Baby Cortez – "Rinky-Dink"
Chess LP 1474 – Various Artists – "Treasure Tunes From the Vault" (Radio Station WLS Version)
(Not sold in retail stores – other station version covers were made)
Chess LP 1475 – Pigmeat Markham – "The World's Greatest Clown"
Chess LP 1476 – Various Artists – "Dance Tunes From The Vault Volume 2"
Chess LP 1477 – Moms Mabley – "Young Men Si Old Men No" – Charted #19 Billboard Charts 1963
Chess LP 1478 – Various Artists – "Groups of Goodies"
Chess LP 1479 – Moms Mabley – "I Got Somethin' To Tell You!" – Charted #41 Billboard Charts 1963
Chess LP 1480 – Chuck Berry – "On Stage" – #29 Billboard Charts – 1963
Chess LP 1481 – Slappy White – "At the Club Harlem"
Chess LP 1482 – Moms Mabley – "The Funny Sides of Moms Mabley" – Charted #134 Billboard Charts 1964
Chess LP 1483 – Muddy Waters – "Folk Singer"
Chess LP 1484 – Pigmeat Markham – "Open the Door Richard"
Chess LP 1485 – Chuck Berry – "Greatest Hits" – Charted #34 Billboard Charts 1964
Chess LP 1486 – Moms Mabley – "Moms Wows" – Charted #118 Billboard Charts 1964
Chess LP 1487 – Moms Mabley and Pigmeat Markham – "The Best Of Volume One"
Chess LP 1488 – Chuck Berry – "St. Louis to Liverpool" – Charted #124 Billboard Charts 1964/65
Chess LP 1489 – Miss Jackie Ross – "Full Bloom"
Chess LP 1490 – Johnny Watson – "Blues Soul"
Chess LP 1491 – Various Artists – "Groups Of Goodies Vol. 2"
Chess LP 1492 – Mitty Collier – "Shades of a Genius"
Chess LP 1493 – Pigmeat Markham – "Mr. Funny Man!"
Chess LP 1494 – Clay Tyson – "Up Tight – Live at the Howard Theater, Washington D.C."
Chess LP 1495 – Chuck Berry – "In London"
Chess LP 1496 – Billy Stewart – "I Do Love You" – Charted #97 Billboard Charts 1965
Variation Cover
Chess LP 1497 – Moms Mabley – "The Men In My Life"
Chess LP 1498 – Chuck Berry – "Fresh Berry's"
Chess LP 1499 – Billy Stewart – "Unbelievable" – Charted #138 Billboard Charts 1965
Chess LP – Pigmeat Markham – "This'll Kill Ya!"
Chess LP 1501 -Muddy Waters – "The Real Folk Blues"
Chess LP 1502 – Howlin' Wolf – "The Real Folk Blues"
Chess LP 1503 – Sonny Boy Williamson – "The Real Folk Blues"
Chess LP 1504 – Moms Mabley & Pigmeat Markham – "One More Time"
Chess LP 1505 – Pigmeat Markham – "If You Can't Be Good, Be Careful!"
Chess LP 1506 – Herb Lance – "The Comeback"
Chess LP 1507 – Muddy Waters – "And the Blues"
Chess LP 1508 – John Lee Hooker – "The Real Folk Blues"
Chess LP 1509 – Sonny Boy Williamson – "More Real Folk Blues"
Chess LP 1510 – Memphis Slim – "The Real Folk Blues"
Chess LP 1511 – Muddy Waters – "More Real Folk Blues"
Chess LP 1512 – Howling Wolf – "More Real Folk Blues"
Chess LP 1513 – Billy Stewart – "Teaches Old Standards New Tricks"
Chess LP 1514 – Chuck Berry – "Golden Decade" – Charted #72 Billboard Charts 1967
Chess LP 1515 – Pigmeat Markham – "Mr. Vaudeville"
Chess LP 1516 – The Baroques
Chess LP 1517 – Pigmeat Markham – "Save Your Soul, Baby"
Chess LP 1518 – Charlie Chalmers – "Sax and the Single Girl"
Chess LP 1519 – Wayne Cochran
Chess LP 1520 – The Petal Pushers
Chess LP – Pigmeat Markham – "Backstage"
Chess LP – Various Artists – "Heavy Heads"
Chess LP 1523 – Pigmeat Markham – "Here Comes the Judge" – Charted #109 Billboard Charts 1968
Chess LP 1524 – Ben Branch & The Operation Breadbasket Orchestra and Choir – "The Last Request"
Chess LP 1525 – Moms Mabley – "Breaks Up the Network"
Chess LP 1526 – Pigmeat Markham – "Tune Me In"
Chess LP – Buddy Guy – "Left My Blues in San Francisco"
Chess LP 1529 – Pigmeat Markham – "The Hustlers"
Chess LP – Moms Mabley – "Moms Sings Mabley"
Chess LP 1531 – Various Artists – "Fathers and Sons" – Charted #70 Billboard Charts 1970
Chess LP 1532 – Koko Taylor
Chess LP 1533 – Various Artists – "Blues from Big Bills Cpa Cabana"
Chess LP – Pigmeat Markham – "Pigmeat's Bag"
Chess LP 1535 – Little Walter – "Hate To See You Go"
Chess LP 1536 – Sonny Boy Williamson – "Bummer Road"
Chess LP 1537 – Elmore James/John Brim – "Whose Muddy Shoes"
Chess LP 1538 – Albert King/Otis Rush – "Door to Door"
Chess LP 1539 – Muddy Waters – "Sail On"
Chess LP 1540 – Howlin' Wolf – "Evil"
Chess LP 1544 – Various Artists – "Pop Origins Volume One"
Chess LP 1545 – The Zeet Band – "Moogie Woogie"
Chess LP 1546 – Various Artists – "Souled Out"
Chess LP 1547 – Billy Stewart – "Remembered"
Chess LP 1548 – Joann Garrett – "Just a Taste"
Chess LP – "Chess/Checker LP Sampler"
Not sold in retail stores