Remember the Caribou…
The Caribou was built in 1972 by recording producer James Guercio after he purchased the site and surrounding 4,000 acres located about three miles outside of the Eastern Slope town of Nederland. A very long list of famous artists recorded at the studio. Colorado connected artists to record there included Michael Martin Murphy, The Nitty Gritty Dirt Band, Earth Wind and Fire and John Denver. Musicians continued to record at the state-of-the-art facility until in burned in 1985. Earth, Wind & Fire were the second group to record at the Ranch being stable mates with James Gueirco's Chicago.  Life around Nederland was interesting during the reign of The Caribou.  Initially, musicians from the Ranch were not welcome in the nearby mountain town.  Attitudes would relax and eventually, over time, this was no longer an issue.
Many artists came through Colorado and spent time at The Caribou, recording with other artists, beginning a long play project, and so on.  According to George "Doc" Krieger, a Colorado music historian who has researched the Caribou and interviewed artists who worked there, there are no comprehensive recording logs firmly establishing all of the sessions and tracks which were laid down.   However, below are several of the long plays that definitely had significant time devoted in the Caribou studios, if not the entire long play (recently updated to include many, many more – June, 2019).
The Caribou Long Play Discography (& Corresponding Hit 45 Discography)
Joe Walsh
October, 1972 – Joe Walsh – "Barnstorm"  – Charted Number 79 – 29 Weeks on LP Charts
Stephen Stills & Manassas
April, 1973 – Stephen Stills & Manassas – "Down The Road" – Charted Number 4 – 30 Weeks on LP Charts
Charting Singles from This LP
45 – Atlantic – "Isn't It About Time" – Charted Number 56 – April, 1973
Joe Walsh
June, 1973 – Joe Walsh – "The Smoker You Drink, The Player You Get" – Charted Number 6 – 54 Weeks on LP Charts
Charting Singles from This LP
45 – Dunhill – "Rocky Mountain Way" – Charted Number 23 – August, 1973
45 – Dunhill – "Meadows" – Charted Number 89 – January, 1974
Chicago
June, 1973 – Chicago – "Chicago VI" – Charted Number 1 – 73 Weeks on LP Charts
Charting Singles from This LP
45 – Columbia 4-45933 – "Just You and Me" – Charted Number 4- September, 1973
Steely Dan
July, 1973 – Steely Dan – "Countdown To Ecstasy" – Charted Number 35 – 34 Weeks on LP Charts
Charting Singles from This LP
45 – ABC 11382 – "Show Biz Kids – Charted Number 61 – July, 1973
45 – ABC 11396 – "My Old School" – Charted Number 63 – November, 1973
War
September, 1973 – War – "Deliver The Word" – Charted Number 6 – 36 Weeks on LP Charts
Charting Singles from This LP
45 – United Artists 281 – "Gypsy Man" – Charted Number 8 – July, 1973
45 – United Artists 350 – "Me and Baby Brother" – Charted Number 15 – November, 1973
Rick Derringer
November, 1973 – Rick Derringer – "All American Boy" LP – Charted Number 25 – 31 Weeks on LP Charts
Charting Singles from This LP
45 – Blue Sky 2751 – "Rock and Roll Hoochie Koo" – Charted Number 23 – January, 1974
45 – Blue Sky 2572 – "Teenage Love Affair" – Charted Number 80 – April, 1974
The J. Geils Band
December, 1973 – The J. Geils Band – "Ladies Invited" – Charted Number 51 – 18 Weeks on LP Charts
December, 1973 – Jo Jo Gunne – "Jumpin' The Gun" – Charted Number 169 – 7 Weeks on LP Charts
Charting Singles from This LP
45 – Atlantic 3007 – "Did You No Wrong" – Charted Number 104 – February, 1974
Michael Stanley
1973 – Michael Stanley – "Friends and Legends" – Did Not Chart
Madura
1973 – Madura – "Madura 2" – Did Not Chart
Peter Frampton
March, 1974 – Peter Frampton – "Somethin's Happening" – Charted Number 125 – 9 Weeks on LP Charts
Chicago
March, 1974 – Chicago – "Chicago VII" LP – Charted Number 1 – 69 Weeks On Charts
Charting Singles from This LP
45 – Columbia 4-46020 – "(I've Been) Searching So Long" – Charted Number 9 – March, 1974
45 – Columbia 4-46062 – "Call On Me" – Charted Number 6 – June, 1974
45 – Columbia 4-10049 – "Wishing You Were Here" – Charted Number 11 – October, 1974
Beach Boys on Backing Vocals
Earth, Wind & Fire
March, 1974 – Earth, Wind & Fire – "Open Our Eyes" – Charted Number 15 – 37 Weeks on the LP Charts
Charting Singles from This LP
Columbia 4-46007 – "Mighty Mighty" – Charted Number 29 – March, 1974
45 – Columbia 4-46070 – "Kalimba Story" – Charted Number 55 – July, 1974
45 – Columbia 3-10026 – "Devotion" – Charted Number 33 – September, 1974
Rainbow Canyon
May, 1974 – Rainbow Canyon – "Rollin' In The Rockies" – Did Not Chart
Elton John
June, 1974 – Elton John – "Caribou" – Charted Number 1 – 54 Weeks On LP Charts
Charting Singles from This LP
45 – MCA 40259 – "Don't Let the Sun Go Down On Me" – Charted Number 2 – June, 1974
45 – MCA 40297 – "The Bitch Is Back" – Charted Number 4 – September, 1974
The Souther, Hillman, Furay Band
July, 1974 – The Souther. Hillman, Furay Band – "The Souther, Hillman, Furay Band" – Charted Number 11 – 22 Weeks On Charts
The Nitty Gritty Dirt Band
July, 1974 – The Nitty Gritty Dirt Band – "Stars & Stripes Forever" – Charted Number 28 – 21 Weeks on LP Charts
Charting Singles from This LP
45 – United Artists 263 – "Cosmic Cowboy (Part 1)" – Charted Number 123 – June, 1973
45 – United Artists 544 – "The Battle of New Orleans" – Charted Number 72 – October, 1974
Badfinger
October, 1974 – Badfinger – "Wish You Were Here" – Charted Number 148 – 6 Weeks On LP Charts
Robert Lamm
1974 – Robert Lamm – "Skinny Boy" – Did Not Chart
Jerry Goodman & Jan Hammer
1974 – Jerry Goodman & Jan Hammer – "Like Children" – Did Not Chart
Michael Martin Murphey
January, 1975 – Michael Martin Murphey – "Blue Sky Night Thunder" – Charted Number 17 – 38 Weeks On LP Charts
Charting Singles from This LP
45 – Epic 50084 – "Wildfire" – Charted Number 3 – March, 1975
45 – Epic 50131 – "Carolina In The Pines" – Charted Number 21 – August, 1975
Earth, Wind and Fire
March, 1975 – Earth, Wind and Fire – "That's The Way of the World" – Charted Number 1 – 55 Weeks On Charts
45 – Columbia 3-10090 – "Shining Star" – Charted Number 1 – February, 1975
45 – Columbia 3-10172 – "That's The Way of the World" – Charted Number 12 – July, 1975
Charting Singles from This LP
Chicago
March, 1975 – Chicago – "Chicago VIII" – Charted Number 1 – 29 Weeks on LP Charts
Charting Singles from This LP
45 – Columbia 3-10092 – "Harry Truman – Charted Number 13 – February, 1975
45 – Columbia 3-10131 – "Old Days" – Charted Number 5 – April, 1975
45 – Columbia 3-10200 – "Brand New Love Affair Part 1 & II – Charted Number 61 – September, 1975
Rick Derringer
April, 1975 – Rick Derringer – "Spring Fever" – Charted Number 141 – 8 Weeks on LP Charts
Three Dog Night
May, 1975 – Three Dog Night – "Coming Down Your Way" – Charted Number 70 – 12 Weeks on LP Charts
Charting Single from This LP
45 – ABC 12114 – "'Til The World Ends" – Charted Number 32 – September, 1974
Elton John
May, 1975 – Elton John – "Captain Fantastic" – Charted Number 1 – 43 Weeks on LP Charts
Charting Single from This LP
45 – MCA 40421 – "Someone Saved My Life Tonight" – Charted Number 4 – June, 1975
Frank Zappa
June , 1975 – Frank Zappa & The Mothers of Invention – "One Size Fits All" – Charted Number 26 – 12 Weeks On Charts
Souther, Hillman Furay Band
June, 1975 – The Souther, Hillman, Furay Band – "Trouble In Paradise" – Charted Number 39 – 11 Weeks on LP Charts
Stephen Stills
July, 1975 – Stephen Stills – "Stills" – Charted Number 19 – 17 Weeks on LP Charts
The Nitty Gritty Dirt Band
October, 1975 – The Nitty Gritty Dirt Band – "Dream" – Charted Number 66 – 9 Weeks on LP Charts
Chicago
November, 1975 – Chicago IX – "Chicago's Greatest Hits" – Charted Number 1 – 72 Weeks on LP Charts
Dan Fogelberg
November, 1975 – Dan Fogelberg – "Captured Angel" – Charted Number 23 – 19 Weeks on LP Charts
The L.A. Express
February, 1976 – The L.A. Express – "L.A. Express" – Charted Number 167 – 8 Weeks on LP Charts
America
April, 1976 – America – "Hideaway" – Charted Number 11 – 22 Weeks on LP Charts
Charting Singles from This LP
45 – Warner Bros. 8212 – "Today's The Day" – Charted Number 23 – May, 1976
45 – Warner Bros. 8238 – "Amber Cascades" – Charted Number 75 – August, 1976
Stephen Stills
April, 1976 – Stephen Stills – "Illegal Stills" – Charted Number 31 – 15 Weeks on LP Charts
Return To Forever
April, 1976 – Return To Forever – "Romantic Warrior" – Charted Number 35 – 15 Weeks on LP Charts
Billy Joel
May, 1976 – Billy Joel – "Turnstiles" – Charted Number 122 – 22 Weeks on LP Charts
Chicago
June, 1976 – Chicago – "Chicago X" – Charted Number 3 – 44 Weeks on LP Charts
Singles Charting from This LP
45 – Columbia 3-10360 – "Another Rainy Day In New York" – Charted Number 32 – June, 1976
45 – Columbia 3-10390 – "If You Leave Me Now" – Charted Number 1 – August, 1976
45 – Columbia 3-10523 – "You Are On My Mind" – Charted Number 49 – April, 1977
Jeff Beck
June, 1976 – Jeff Beck – "Wired" LP – Charted Number 16 – 25 Weeks On Charts
Rod Stewart
June, 1976 – Rod Stewart – "A Night on the Town" – Charted Number 2 – 57 Weeks on LP Charts
Charting Singles from This LP
45 – Warner Bros. 8262 – "Tonight's The Night" – Charted Number 1 – June, 1976
45 – Warner Bros. "The Killing Of Georgie" – Charted Number 30 – August, 1976
The Ozark Mountain Daredevils
September, 1976 – The Ozark Mountain Daredevils – "Men From Earth" – Charted Number 74 – 10 Weeks on LP Charts
Charting Single from This LP
45 – A&M 1888 – "You Know Like I Know" – Charted Number 74 – January, 1977
Tony Williams Lifetime
1976 – Tony Williams Lifetime – "Million Dollar Legs" – Did Not Chart
Caribou Various Artists
November, 1976 – Various Artists – "Fall Release" – Did Not Chart
Tom Scott and the L.A. Express
1976 – Tom Scott and The L.A. Express – "Shadow Play" – Did Not Chart
Gerard
1976 – Gerard – "Gerard" – Did Not Chart
David Cassidy
1976 – David Cassidy – "Home Is Where The Heart Is" – Did Not Chart
James Vincent
1976 – James Vincent – "Space Traveler" – Did Not Chart
Return To Forever
March, 1977 – Return to Forever – "Musicmagic" – Charted Number 38 – 17 Weeks on LP Charts
Supertramp
April, 1977 – Supertramp – "Even In the Quietest Moments" – Charted Number 16 – 49 Weeks on LP Charts
Charting Single from This LP
45 – A&M 1938 – Give A Little Bit" – Charted Number 15 – June, 1977
Lake
May, 1977 – Lake – "Lake" – Charted Number 92 – 15 Weeks on LP Charts
Charting Single from This LP
45 – Columbia 3-10614 – "Time Bomb" – Charted Number 83 – October, 1977
The Sons of Champlin
May, 1977 – The Sons of Champlin – "Loving Is Why" – Charted Number 188 – 4 Weeks on LP Charts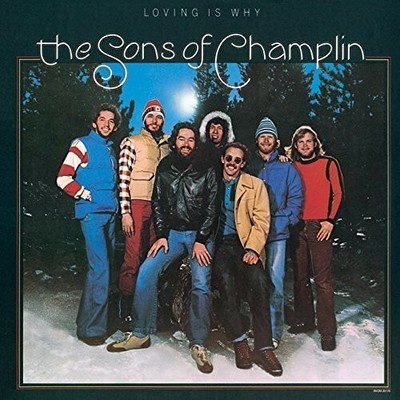 Dan Fogelberg
June, 1977 – Dan Fogelberg – "Nether Lands" – Charted Number 13 – 39 Weeks on LP Charts
Carol King
July, 1977 – Carol King – "Simple Things" – Charted Number 17 – 14 Weeks on LP Charts
Single Charting from this LP
45 – Capitol 4497 – "Hard Rock Cafe" – Charted Number 30 – July, 1977
Dennis Wilson
August, 1977 – Dennis Wilson – "Pacific Ocean Blue" – Charted Number 96 – 8 Weeks on LP Charts
Starwood
October, 1977 – Starwood – "Starwood" – Did Not Chart
Chicago
October, 1977 – Chicago – "Chicago XI" – Charted Number 6 – 20 Weeks on LP Charts
45 – Columbia 3-10620 – "Baby, What A Big Surprise" – Charted Number 4 – September, 1977
45 – Columbia 3-10683 – "Little One" – Charted Number 44 – February, 1978
45 – Columbia 3-10737 – "Take Me Back To Chicago" – Charted Number 63 – May, 1978
The Ozark Mountain Daredevils
November, 1977 – The Ozark Mountain Daredevils – "Don't Look Down" – Charted Number 132 – 10 Weeks on Long Play Charts
O.C. Smith
1977 – O.C. Smith – "Together" – Did Not Chart
Michael Murphey
April, 1978 – Michael Murphey – "Lone Wolf" – Charted Number 99 – 6 Weeks on LP Charts
Matthew Moore
September, 1978 – Matthew Moore – "Winged Horses" – Did Not Chart
Waylon Jennings
October, 1978 – Waylon Jennings – "I've Always Been Crazy" – Charted Number 48 – 24 Weeks on LP Charts
James Vincent
1978 – James Vincent – "Waiting For the Rain" – Did Not Chart
Crawler
1978 – Crawler – "Snake, Rattle and Roll" – Did Not Chart
Creed
1978 – Creed – "Creed" – Did Not Chart
Lake
1978 – Lake – "Lake II" – Did Not Chart
Frank Zappa
January, 1979 – Frank Zappa – "Sleep Dirt" – Charted Number 175 – 4 Weeks on LP Charts
Trillion
January, 1979 – Trillion – "Trillion" – Did Not Chart
The Beach Boys
March, 1979 – The Beach Boys – "L.A. (Light Album)" – Charted Number 100 – 13 Weeks on LP Charts
Charting Singles from This LP
45 – Caribou 9026 – "Here Comes The Night" – Charted Number 44 – March, 1979
45 – Caribou 9029 – "Good Timin'" – Charted Number 40 – April, 1979
45 – Caribou 9030 – "Lady Lynda" – Charted Number 39 Adult Contemporary – June, 1979
Sam The Band
June, 1979 – Sam the Band – "Play It Again Sam" – Did Not Chart
Dan Fogelberg
November, 1979 – Dan Fogelberg – "Phoenix" – Charted Number 3 – 39 Weeks on LP Charts
Charting Singles from This LP
45 – Full Moon 9-50824 – "Longer" – Charted Number 2 – December, 1979
45 – Full Moon – "Heart Hotels" – Charted Number 21 – March, 1980
Tony Orlando
1979 – Tony Orlando – "I Got Rhythm" – Did Not Chart
Charting Single from This LP
45 – Casablanca 991 – "Sweets For My Sweet" – Charted Number 54 – July, 1979
Matthew Moore
1979 – Matthew Moore – "The Sport of Guessing" – Did Not Chart
The Sweet Comfort Band
1979 – The Sweet Comfort Band – "Hold On Tight" – Did Not Chart
The Dirt Band
January, 1980 – Dirt Band – "An American Dream" – Charted Number 76 – 14 Weeks on LP Charts
Charting Single from This LP
45 – United Artists 1330 – "An American Dream" – Charted Number 13 – December, 1979
(Linda Ronstadt on harmony vocals)
The Beach Boys
March, 1980 – The Beach Boys – "Keepin' The Summer Alive" – Charted Number 75 – 10 Weeks on LP Charts
Charting Single from This LP
45 – Caribou 9032 – Charted Number 83 – April, 1980
Switch
April, 1980 – Switch – "Reaching For Tomorrow" – Charted Number 57 – 14 Weeks on LP Charts
Charting Single from This LP
45 – Gordy 7193 – "Love Over and Over Again" – Charted Number 9 R&B Charts – November, 1980
Caribou Various Artists
June, 1980 – Various Artists – "Roadie" – Charted Number 125 – 8 Weeks on LP Charts
Eddie Rabbitt
July, 1980 – Eddie Rabbitt – "Horizon" – Charted Number 19 – 54 Weeks on LP Charts
Charting Singles from This LP
45 – Elektra 46456 – "Drivin' My Life Away" – Charted Number 5 – June, 1980
45 – Elektra 47066 – "I Love A Rainy Night" – Charted Number 1 – November, 1980
Sailor
October, 1980 – Sailor – "Dressed For Drowning" – Did Not Chart
Sumner Mering
1980 – Sumner Mering – "Sumner" – Did Not Chart
Carl Wilson
March, 1981 – Carl Wilson – "Carl Wilson" – Charted Number 185 – 2 Weeks on LP Charts
July, 1981 – Eddie Rabbitt –  "Step By Step" – Charted Number 23 – 34 Weeks on LP Charts
Charting Singles from This LP
45 – Elektra 47174 – "Step by Step" – Charted Number 1 – July, 1981
45 – Elektra 47239 – "Someone Could Lose A Heart Tonight" – Charted Number 15 – November, 1981
45 – Elektra 47435 – "I Don't Know Where To Start" – Charted Number 35 – April, 1982
Dan Fogelberg
August, 1981 – Dan Fogelberg – "The Innocent Age" – Charted Number 6 – 62 Weeks on LP Charts
Charting Singles from This LP
45 – Full Moon 50961 – "Same Old Lang Syne" – Charted Number 9 – December, 1980
45 – Full Moon 02488 – "Hard To Say" – Charted Number 7 – August, 1981
Glenn Frey on Harmony vocals
45 – Full Moon 02647 – "Leader of the Band" – Charted Number 9 – November, 1981
45 – Full Moon 02821 – "Run For The Roses" – Charted Number 18 – April, 1982
Sheena Easton
October, 1981 – "You Could Have Been With Me" – Charted Number 47 – 53 Weeks on LP Charts
Charting Singles from This LP
45 – EMI America 8101 – "You Could Have Been With Me" – Charted Number 15 – November, 1981
45 – EMI America 8113 – "When He Shines" – Charted Number 30 – April, 1982
The Beach Boys
November, 1981 – The Beach Boys – "Ten Years Of Harmony" – Charted Number 158 – 8 Weeks on LP Charts
Charting Single from This LP
45 – Caribou 02633 – "Come Go With Me" – Charted Number 18 – November, 1981
William McEuen
1981 – William McEuen – "The Steve Martin Brothers" – Did Not Chart
Lake
1981 – Lake – "Ouch!" – Did Not Chart
Kinesis
1981 – Kinesis – "New Life" – Did Not Chart
Kris Kristofferson
1981 – Kris Kristofferson – "To the Bone" – Did Not Chart
Ali Thomson
1981 – Ali Thomson – "Deception Is An Art" – Did Not Chart
Billy Joe Shaver
1981 – Billy Joe Shaver – "I'm Just An Old Chunk Of Coal…. But I'm Gonna Be a Diamond Someday" – Did Not Chart
Blackhawk
1981 – Blackhawk – "Transitions" – Did Not Chart
Amy Grant
1982 – Amy Grant – "Age to Age" – Did Not Chart
Shooting Star
August, 1982 – Shooting Star – "III Wishes" – Charted Number 82 – 9 Weeks on LP Charts
Carl Wilson
February, 1983 – Carl Wilson – "Youngblood" – Did Not Chart
Al Di Meola
October, 1983 – Al Di Meola – "Scenario" – Charted Number 128 – 6 Weeks on LP Charts
Michael Brewer
1983 – Michael Brewer – "Beauty Lies" – Did Not Chart
David Meece
1983 – David Meece – "Count the Cost" – Did Not Chart
Rare Silk
1983 – Rare Silk – "New Weave" – Did Not Chart
Glenn Frey
June, 1984 – Glenn Frey – "The Allnighter" – Charted Number 22 – 65 Weeks on LP Charts
Charting Singles from This LP
45 – MCA 52413 – "Sexy Girl" – Charted Number 20 – June, 1984
45 – MCA 52461 – "The Allnighter" – Charted Number 54 – September, 1984
Dio
July, 1984 – Dio – "The Last In Line" – Charted Number 23 – 35 Weeks on LP Charts
Dan Fogelberg
February, 1984 – Dan Fogelberg – "Windows and Walls" – Charted Number 15 – 27 Weeks on LP Charts
Charting Singles from This LP
45 – Full Moon 04314 – "The Language Of Love" – Charted Number 13 – February, 1984
45 – Full Moon 04447 – "Believe In Me" – Charted Number 48 – April, 1984
First Born
1984 – First Born – "First Born" – Did Not Chart
Dio
1984 – Dio – "Mystery" – Did Not Chart
Amy Grant
April, 1985 – Amy Grant – "Straight Ahead" – Charted Number 133 – 20 Weeks on LP Charts
Amy Grant
May, 1985 – Amy Grant – "Unguarded" – Charted Number 35 – 38 Weeks on LP Charts
Charting Singles from This LP
45 – A&M 2734 – "Find A Way" – Charted Number 29 – May, 1985
45 – A&M 2762 – "Wise Up" – Charted Number 66 – August, 1985
The Beach Boys
June, 1985 – The Beach Boys – "The Beach Boys" – Charted Number 52 – 14 Weeks on LP Charts
Singles Charting from This LP
45 – Caribou 04913 – "Getcha Back" – Charted Number 26 – May. 1985
45 – Caribou 05433 – "It's Gettin' Late" – Charted Number  82 – August, 1985
December, 1985 – Amy Grant – "A Christmas Album" – Charted Number 5 Holiday Charts – 23 Weeks on LP Charts
Rare Silk
1985 – Rare Silk – "American Eyes" – Did Not Chart
Reggae Jackson
1986 – Reggae Jackson – "Smash Hits" – Did Not Chart
(Recording on this LP began in 1985 before the Caribou caught fire and ceased operation)