Speaking of Chipmunks and Witch Doctors….
Back in 1955 I was a little bit more than pleased when I first heard the little ditty "Open Up Your Heart" by the totally unknown "Cowboy Church Sunday School".
I was very proud of what was obviously a holy assemblage of my fellow-baby boomers providing us all with a very positive message.  I envisioned a group of darling little cowboys – maybe down somewhere in Oklahoma or possibly west Texas, gathered in the basement of their tiny small-town white frame church, complete with church tower bell – small faces focused on the Sunday school teacher and songstress – delivering their angelic message….
Boy was I fooled.  I never gave any thought at all to the fact that the choir sounded as though they were all on helium.
I still believed in the Easter Bunny and Santa at the time, and so The Cowboy Church Sunday School just was exactly that…. a genuine cowboy church choir!
The song was released with the above picture sleeve giving away nothing about the children.  However – Australia was much more fortunate, with a couple of different recordings released featuring the little darlings – a mixed race group in one – and even more exciting – the Sunday school singers decked out in their finest cowboy gear!
The song did very well in the United States charting at number 8 and enjoying a 21-week run on the charts – released in January of 1955.
During the balance of 1955 and into 1956, the Cowboy Church Sunday School would release more tracks including an extended play as well as a single which featured two of the young soloists – "Little Miss Tomboy Janie" and "Little Miss Enry".
I never got to listen to "Little Miss Tomboy" deliver "Those Bad Bad Kids" song – Sure wish I had back then.  I knew some "bad bad kids" around my neighborhood (the Barnum Gang to name a few).
I never paid any attention to who was composing these songs – It was one Stuart Hamblen, a country singer who began recording in the late 1940's – Stuart was prone to sing inspirational songs and so his Cowboy Church songs were no surprise.
But what was a surprise for me was learning that the Sunday school singers were Chipmunks!  Not really Chipmunks – but were Stuart, his wife Suzy, his daughters Veeva Suzanne, and Obee Jane along with a couple of his daughter's friends.
And the cold hard truth of this recording is – there was no Cowboy Church Sunday School (although I will believe with all my heart that Veeva and Obee Jane attended Sunday school each and every Sunday).
"Open Up Your Heart (and Let The Sunshine In)" was recorded at 33-1/3 and then produced at 45 rpm on the final release…
This was three years ahead of David Seville's antics with "The Witch Doctor" and his follow up "The Chipmunk Song".
My fantasy was shattered forever!
Some side notes:
Jo Stafford takes Hamblen's "It Is No Secret" to number 15 in 1953.  This song came after Hamblen's conversion to Christianity – and actually cost him his disc jockey job – due to his refusal to air alcohol commercials.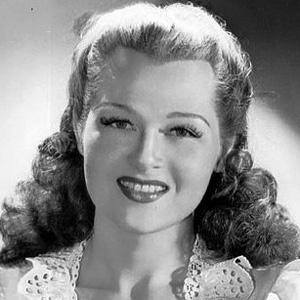 Stuart composes "This Ole House" which was released in the Summer of 1954 and hit the number one spot on Billboard, remaining there for three weeks.  The song was actually the "B" side of "Hey There" which also hit number 1 – and for seven weeks.
Stuart composes a hit for Dean Martin in the Spring of 1965 – "Remember Me (I'm the One Who Loves You), number 32.
Stuart Hamblen ran for President of the United States in 1952 on the "Prohibition Party" ticket – obtaining over 72,000 votes but was defeated by Eisenhower.  Before that Hamblen was edged out of a California congressional district seat (1938) obtaining 41 percent of the vote but losing to Carl Hinshaw who took home 47 percent.
Hamblen is in the Nashville Songwriter's Hall of Fame (1970); The Texas Country Music Hall of Fame (2001); The Gospel Music Hall of Fame (19914) and the Western Music Hall of Fame (1999).  He also was awarded a star in the Hollywood Walk of Fame.