Gary Usher – From to Drag Strip to the Great Beyond
From Dick Bolt – April 5th, 2020:
"I grew up with him & his twin sister Sandra in Grafton MA. He lived on a Chicken Farm in Grafton with his parents. I was in his 1st grade through 7th grade class. They moved to Westborough MA for 8th (8th grade on we all went to new HS in Grafton with out them)  on schooling. Gary was writing or reading scores music in 7th grade as I saw his papers!"
Then Dick located an excerpt from the book "Becoming The Beach Boys" which tells us that Usher was indeed born in San Gabriel, California but moved to Massachusetts as a very young boy when his mother remarried.  Upon his graduation from high school in Westborough, he departed by automobile for California in 1957 residing with his grandmother in Hawthorne, California – home of the Beach Boys – which would eventually lead to his association and collusion with Brian Wilson. 
"Becoming the Beach Boys" is available but rather pricey – but looks like a good read!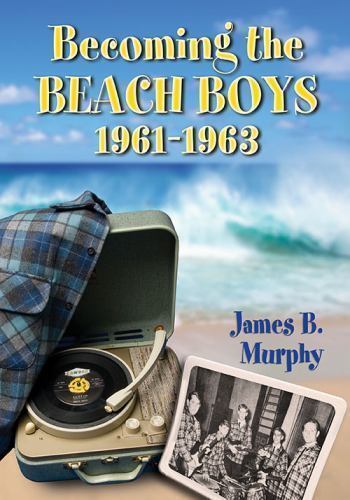 Gary Lee Usher was born in California and died in Los Angeles and circulated through the ranks of the Southern California club including Brian Wilson, Roger Christian, The Hondells, Bruce Johnston and many more.
Usher had his moments with "hit records" having co-written "In My Room" with Brian Wilson (Beach Boy father Murray Wilson did not want Usher involved with the band).  Usher also was involved in composing "409", "Ten Little Indians" and the LP cut "Lonely Sea" all by the Beach Boys.
He composed the movie track "Beach Party" which was sung by Frankie Avalon and penned Gary Puckett and the Union Gap's "Don't Give In to Him".
So there weren't a lot of hot hits from the direct pen of Usher, but it wasn't for lack of trying.  During his considerably short life, Usher performed in, wrote for, produced or arranged (and often all of these) for many, many popular acts as depicted below in the visual 45 discography.   Much of his work focused on the "hot rod genre" often working with studio musicians to form any number of "groups" such as "The Super Stocks", "The Sunsets", "The Four Speeds", "The Tri-Five" and others.
His early involvement in recording included a release on Titan records using his own name in 1961, again in 1962 on "Lancet" records – fronting a "group" in 1963 called "Gary Usher and the Usherettes" working in a girl group component to the surf craze.
And then into the later 1960's working with "The Castells", "The Hondells", Wayne Newton!!!, Annette, Colorado's "Road Runners", the "Surfaris", "Chad and Jeremy" and "The Byrds".
Usher was involved with a huge amount of recorded output on the Decca record label, nearly all of it fading into instant obscurity.
Seems there should be a book about Gary Usher – He was no doubt a huge chapter in the "California Saga".  Gary Usher passed away on May 25th of 1990 at the age of 51 losing a battle with cancer.
Sagittarius
The group Sagittarius formed in the later 1960's pretty much a studio group headed up by Gary Usher.  This explains most likely why the group was able to release so many singles first on Columbia where Usher was a mainstay and then on Usher's "Together" Records shown below.  Many  participated on the Sagittarius recordings including Glen Campbell, Terry Melcher, Bruce Johnston and Curt Boettcher.
Boettcher was a familiar figure in Los Angeles working with the "Sunshine Pop" groups such as "The Association", "The Millennium", Emitt Rhodes, Tommy Roe, Paul Revere and the Raiders and others.  He started off in a folk group "The Goldbriars".  Boettcher died on June 14th of 1987 at the age of 43 from a lung infection.
The GoldBriars
The GoldBriars formed in 1963 by Curt Boettcher in Minnesota with sisters Dotti and Sheri Holmberg and Ron Neilsson.   Upon moving to Los Angeles they added Ron Edgar who would later be in "The Music Machine".
Gary Usher Discography
The 45's displayed below all had Gary Usher involvement including those few below where he is not credited.
Gary Usher 1961/1962
Musicians: Gary Usher
Gary Usher 1963
Musicians: The Four Speeds, The Champs, Frankie Avalon, Dick Dale and His Del-Tones, The Beach Boys, The Sunsets, Rochell & The Candles, The Tri-Five, Lloyd Thaxton, Gary User and the Usherettes, The Pendletones, The Dartells, The Competitors, The Timers
Gary Usher 1964
Musicians: Jody Miller, The Hondells, The Wheel Men, The Castells, Wayne Newton, Gary Usher, Don Brandon, Annette, The Super Stocks, The Road Runners, The Neptunes, The Go-Go's, The Grads, The Knights, The Surfaris, Dave Myers
Gary Usher 1965
Musicians: Hank Snow, The L.A. Teens, The Devons, Keith Green, The Toads, Bobby Sherman, The Surfaris, Chuck and Joe, The Castells
Gary Usher 1966
Musicians: The Surfaris, The Hondells, The Castells, The Sons of Adam, The Devons, Sean and the Brandywines, Beverly Williams, The Buddies, Keith Green, The Forte Four
Gary Usher 1967
Musicians: The Byrds, The Peanut Butter Conspiracy, Hearts and Flowers, Gene Clark, Sagittarius, Chad and Jeremy, Finders Keepers, Dal Perkins, The Hondells, Sagittarius, Keith Colley
Gary Usher 1968
Musicians: The Spiral Staircase, The Byrds, Chad and Jeremy, Sagittarius, The Hondells, Sagittarius, Ron Wilson
Gary Usher 1969
Musicians: Gary Puckett and the Union Gap, Sagittarius, The Byrds
Gary User 1970's and 1980's
Musicians: The Wackers, The Guild, Curt Boetcher, California Music, Bruce Johnston, Celestium, Brian Wilson, Stevie Ray Vaughan & Dick Dale
Gary Usher's "Together" Records Label