Country Composer Extraordinaire!
I was recently posting a Cash Box advertisement for a song titled "A Good Country Song" on Gaylord Records Catalog Number 6431 – and took the time to read the ad copy:
"Hank Cochran wrote "A Little Bitty Tear, Funny Way of Laughing, and Make the World Go Away,  Now he can just about write his own ticket."
Well, turns out that is a big of an understatement.  Hank was born on August 2nd, 1935 Garland Perry "Hank" Cochran in the small southern town of Isola, Mississippi.  Hank spent his earliest years being transferred from relative's homes and orphanages.  He headed off to New Mexico in his mid teens to work a roughneck in the oil fields.
Still in his teens, Hank returned first to Mississippi and then quickly migrated to sunny California to pick olives in the lush orchards.  While there, he would meet Eddie Cochran and the pair the "Cochran Brothers".  Eddie was not a relation to Hank.  The pair recorded three singles staring in 1955 for the tiny Ekko record label – none going anywhere.
Eddie would go on to record for another obscure California label "Crest" in the summer of 1956 before hooking up with L.A.-based Liberty Records.
Hank Cochran would head back to the South and sort of went incognito for two or three years before journeying to Nashville.  It was a smart move.
Cochran wisely aligned himself with country music giant Decca Records, which had firmly established itself after bringing Owen Bradley in 1947.  Through Bradley , country legend Patsy Cline came on over from Starday Records and was initially placed on the Decca subsidiary label – Coral – Then Cochran's future would be positively determined when Cline recorded "I Fall to Pieces" penned by Hank and Harlan Howard.
The song would actually be Hank's 3rd composition to enter the charts, preceded by Ray Price's "I Can't Run Away From Myself" (number 23 Country) in 1960 and then "Through That Door" by Ernest Tubb (number 14 Country) in 1961.
"I Fall To Pieces" was the game changer that Hank was betting on.  It went to number 1 on the Country Charts – one of two number one's for Patsy – and to number 12 Hot 100 – one of the greatest crossover hits in my opinion.
Hank was on his way and from that point on in May of 1961 he managed to place 111 additional songs on the popularity charts – primarily country – but often crossing over or simply going Pop from the get go.
While Cochran continued to place hits on the Country charts in the later 1970's – the big hits for the most part waned.  Then along came the 1980's and the country cross over phenomenon – Country went Po in a big way – enjoying more than a 10-year run.  Hank jumped on board scoring hits for Willie Nelson, Razzy Bailey, Vern Gosdin, Willie Nelson, George Strait and more.
Cochran marched to the chapel five times – His fourth bride was country singer Jeannie Seely for whom Cochran composed several country hits.
Before his passing, Hank was able to fulfill one of his dreams – that being working with Natalie Cole on a Patsy Cline tribute album.  Nat "King" Cole was one of Hank's all-time favorites and working closely with his talented daughter went a long way to fulfilling Hank's goals.
Cochran is in the Nashville Songwriters Hall of Fame, the Mississippi Music Hall of Fame, and the Country Music Hall of Fame.
He passed away – losing a battle to cancer on July 15th, 2010 at the age of 74 in Nashville, Tennessee.
Selected Hank Cochran Discography
Ray Price – "I Can't Run Away from Myself" – Number 23 Country
Ernest Tubb – "Through That Door" – Number 14 Country – 1961
Patsy Cline – "I Fall To Pieces" – Number 1 for 2 Weeks Country – Number 12 Hot 100 – May, 1961
Burl Ives – "A Little Bitty Tear" – Number 2 Country – Number 9 Hot 100 – December, 1961
Patti Page – "Go On Home" – Number 13 Country – Number 42 Hot 100 – December, 1961
Hank Cochran – "I'd Fight the World – Number 23 Country – 1962
45 – Willie Nelson & Shirley Collie – "Willingly" – Number 10 Country – 1962
Patsy Cline – "She's Got You" – Number 1 Country – Number 14 Hot 100 – January, 1962
Eddy Arnold – "Tears Broke Out On Me" – Number 7 Country – Number 102 Bubbling Under Charts – March, 1962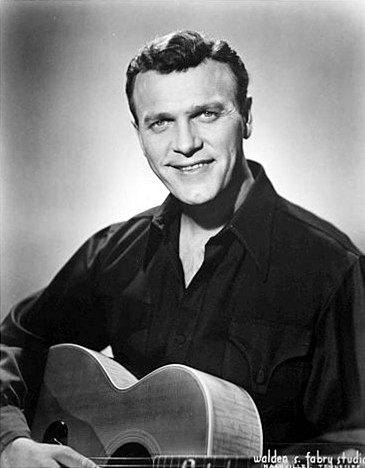 Burl Ives – Funny Way of Laughin'" – Number 9 Country – Number 10 Hot 100
The "B" side of this record "Mother Wouldn't Do That" was written by rocker Ronnie Self
George Jones – You Comb Her Hair – Number 5 Country – 1963
Mac Wiseman – "Your Best Friend and Me" – Number 12 Country – 1963
Eddy Arnold – "Yesterday's Memories" – Number 11 Country – April, 1963
Timmy Yuro – "Make the World Go Away" – Number 24 Hot 100 – July, 1963
Ray Price – "Make the World Go Away" – Number 2 Country – Number 100 Hot 100 – August, 1963
Billy Walker – "It's Lonesome" – Number 43 Country – 1964
Ray Price – "That's All That Matters" – Number 34 Country – 1964
Patsy Cline – "When You Need A Laugh" – Number 47 Country – 1964
Lefty Frizzell – "Sad Side of Love" – Number 36 Country – 1965
Johnny Paycheck – "A-11" – Number 26 Country – 1965
Eddy Arnold – "Make the World Go Away" – Number 1 Country – Number 6 Hot 100 – October, 1965
Jeannie Seely – "A Wanderin' Man" – Number 13 Country – 1966
Ray Price – "A Way to Survive" – Number 7 Country – 1966
Ray Price – "Don't You Ever Get Tired of Hurting Me" – Number 11 Country – 1966
Jeannie Seely – "It's Only Love" – Number 15 Country – 1966
Norma Jean – "Then Go Home to Her" – Number 48 Country – 1966
Eddy Arnold – "I Want To Go With You – Number 1 Country – Number 1 Adult Contemporary – Number 36 Hot 100 – February, 1966
Wilma Burgess – "Don't Touch Me" – Number 12 Country – May, 1966
Jeannie Seely – "Don't Touch Me" – Number 2 Country – Number 85 Hot 100 – May, 1966
Jeannie Seely – "I'll Love You More (Than You'll Need)" – Number 10 Country – 1967
Jeannie Seely – "These Memories" – Number 42 Country – 1967
Jeannie Seely – "When It's Over" – Number 39 Country – 1967
Jeannie Seely – "You Changed Everything About Me But My Name – Number 35 Country – 1968
Johnny Bush – "Undo The Right" – Number 10 Country – August, 1968
Jeannie Seely – "Just Enough to Start Me Dreamin' – Number 43 Country – 1969
Jeannie Seely & Jack Greene – "Wish I Didn't Have To Miss You – Number 2 Country – 1969
Bettye Swann – "Don't Touch Me" – Number 14 R&B – Number 38 Hot 100 – March, 1969
Bobby Bare – "Which One Will It Be" – Number 19 Country – August, 1969
Diana Trask – "I Fall to Pieces" – Number 37 Country – Number 114 Bubbling Under Hot 100 – December, 1969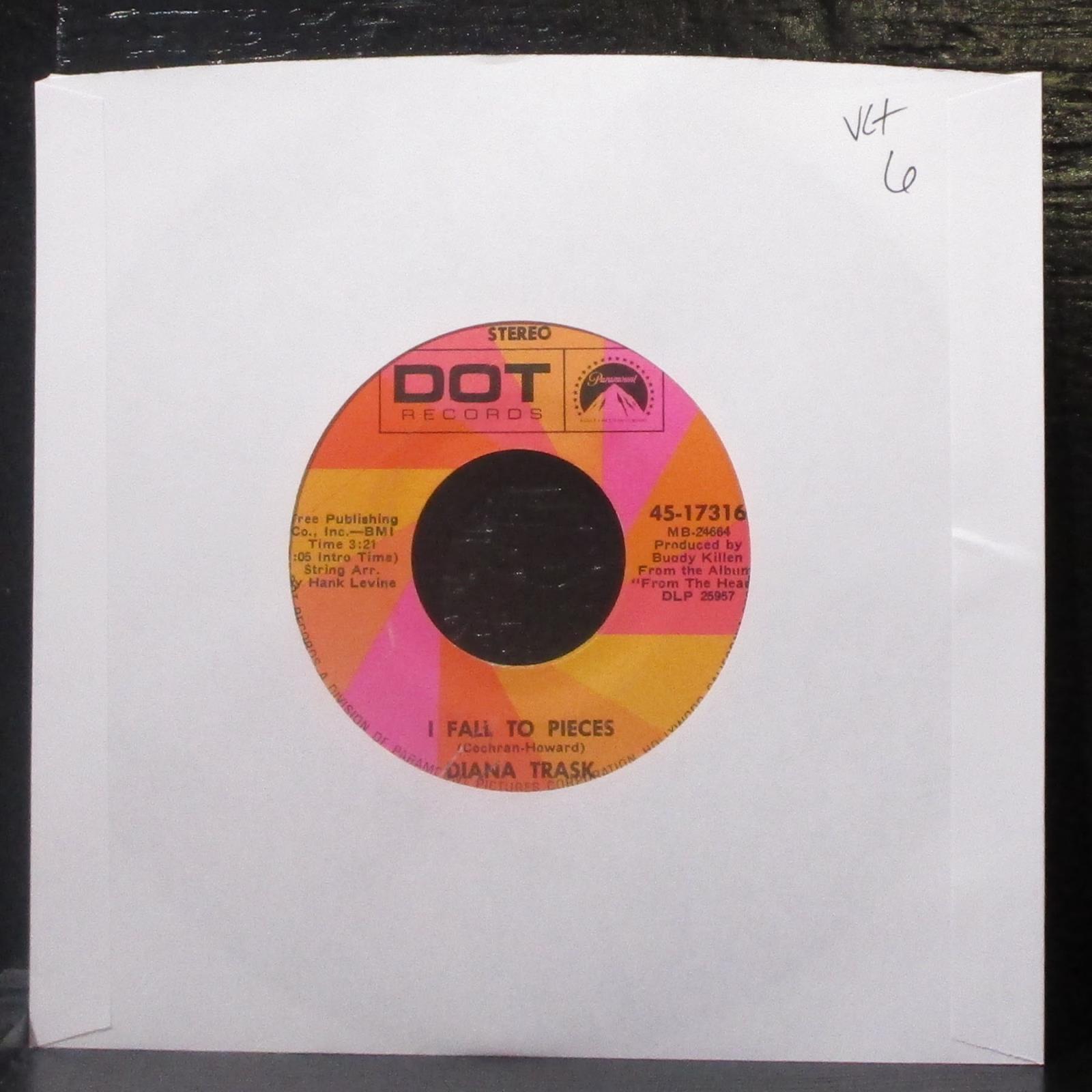 Dottie West – "It's Dawned On Me You're Gone" – Number 37 Country – 1970
Jeannie Seely – "Please Be My New Love" – Number 46 Country – 1970
Jack Greene – "Something Unseen" – Number 15 Country – 1970
Ray Price – "You Wouldn't Know Love" – Number 8 Country – 1970
Jack Greene – "Hanging Over Me" – Number 26 Country – 1971
Merle Haggard – "It's Not Love But It's Not Bad" – Number 1 Country – 1972
Roger Miller – "We Found It In Each Other's Arms" – Number 34 Country – 1972
Jeannie Seeley & Jack Greene – "What In The World Has Gone Wrong With Our Love" – Number 19 Country – 1972
Jeannie Seely – "Can I Sleep In Your Arms" – Number 6 Country – 1973
Jack Greene & Jeannie Seely – "What In the World Has Gone Wrong With Our Love" – Number 19 Country – July, 1972
Jeannie Seely – "Can I Sleep In Your Arms" – Number 6 Country – June, 1973
Jeannie Seely – "Lucky Ladies" – Number 11 Country – November, 1973
Jack Greene – "Satisfaction" – Number 17 Country – 1973
Jeannie Seely – "I Miss You" – Number 37 Country – April, 1974
Jim Reeves – "I'd Fight The World" – Number 19 Country – April, 1974
Released nearly 10 years after Jim's death
Donny & Marie Osmond – "Make the World Go Away" – Number 44 Hot 100 – Number 71 Country – Number 41 UK – May, 1975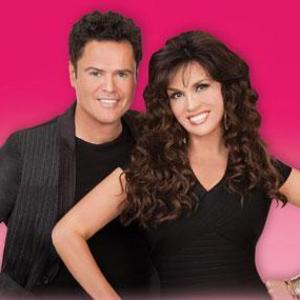 Loretta Lynn – "She's Got You" – Number 1 Country – February, 1977
Loretta Lynn – "Why Can't He Be You" – Number 7 Country – July, 1977
Shelbra Deane – "Don't Touch Me" – Number 50 R&B – March, 1977
Hank Cochran – "A Little Bitty Tear" – Number 57 Country – November, 1980
Mickey Gilley – "That's All That Matters" – Number 1 Country – October, 1980
Willie Nelson & Ray Price – "Don't You Ever Get Tired (Of Hurting Me) – Number 11 Country – November, 1980
Razzy Bailey – "After The Great Depression" – Number 19 Country – May, 1983
Vern Gosdin – "There is a Season" – Number 10 Country
Keith Whitley – "Miami, My Amy" – Number 14 Country – December, 1985
George Strait – "The Chair" – Number 1 Country – August, 1985
George Strait – "Ocean Front Property" – Number 1 Country – January, 1987
Don McLean – "He's Got You" – Number 73 Country – 1987
Keith Whitley – "Would These Arms Be In Your Way" – Number 36 Country – June, 1987
Moe Bandy – "Ashes In the Wind" – Number 47 Country – May, 1988
Vern Gosdin – "Set 'Em Up Joe" – Number 1 Country – April, 1988
Merle Haggard – "We Never Touch At All – Number 22 Country – July, 1988
Buck Owens –
Ronnie Milsap – "Don't You Ever Get Tired (Of Hurting Me)" – Number 1 Country – October, 1988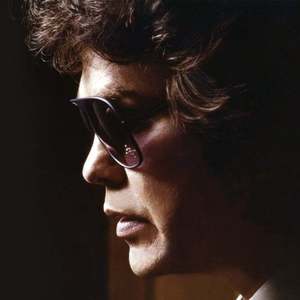 Vern Gosdin – "Who You Gonna Blame It On This Time" – Number 2 Country – December, 1988
Vern Gosdin – "Is It Raining At Your House" – Number 10 Country – November, 1990
Vern Gosdin – "Right In the Wrong Direction" – Number 10 Country – January, 1990
Vern Gosdin – "This Ain't My First Rodeo" – Number 22 Country – August, 1990
Waylon Jennings – "The Eagle" – Number 22 Country – January, 1981
Mark Chestnut – "She Never Got Me Over You" – Number 49 Country – April, 2009
This would be Hank's final appearance on the charts