They'll Take Us There!!
It was early in 1970 while residing in Albuquerque, New Mexico (assigned to Kirtland Air Force Base) that I first heard what would become a sort of trend in pop music – Jesus rock!  Well, not exactly always rock or completely Jesus themed, but definitely spiritual to some degree.
We have always had spiritual oriented pop records with us – think Laurie London and "He's Got the Whole World In His Hands" from England (March, 1958 – number 1 in the U.S. for 4 weeks); Presley's "Crying in the Chapel" (April, 1965 – number 3) and many, many more.
But rising out of the 1960's and as the country was entering the 70's with all the turmoil and the breaking away from everything establishment, I was a bit surprised that the airwaves and the young record buying public would tolerate overtly spiritual tunes.
Tommy James
Some of the earliest to gain my attention were Tommy James and The Shondells "Sweet Cherry Wine" (March, 1969 – Number 7), and Lawrence Reynold's "Jesus is a Soul Man" (September, 1969 – Number 28).  James was later to turn more strongly to Christianity in his recordings and later contested that his 1969 hit was about drugs but instead about "the blood of Christ".  James battled drug's and nearly died from an overdose in the Spring of 1970.
During his recovery time the Shondells recorded without him under the name "Hog Heaven".  James would return recording solo and once again connecting with hit records ("Draggin' The Line", "Three Times in Love").  Tommy and remaining Shondells got together in 2008 to record a Christmas album
Lawrence Reynolds
Lawrence Reynolds was a country singer and his "Jesus is a Soul Man" would be his only appearance on the Hot 100 pop charts.  Reynolds did release a long play of the same title which managed to chart on the Country Album charts even though the single did not chart country.
"Jesus Was a Soul Man" would be Lawrence's only brush with chart fame on his own – but he did compose many country tunes and some were recorded by Conway Twitty, Kitty Wells and Loretta Lynn – others by soul singer Lou Rawls and pop star Johnny Rivers.
Lawrence passed away on August 15th, 2000 from heart disease – and was buried in his native State of Alabama.
The Edwin Hawkins Singers
The Edwin Hawkins Singers were originally called the "Northern California State Youth Choir based out of Oakland.  The group recorded an LP in the late 1960's titled "Let Us Go Into the House of the Lord" – a recording which was intended to be a fund raiser. The choir went out on tour and when they returned to their home base they were startled to find out that a San Francisco DJ had picked a cut from the album "Oh Happy Day" to play on his underground station.
The song was a big hit in the Bay area and began to catch on around the country.  Everyone scrambled to cash in, and "Oh Happy Day" was quickly issued on the Pavilion record label in the Spring of 1969, rising all the way to number 4 on the Billboard Hot 100.
The group would follow with a minor hit "All God's Children Got Soul" (number 95) and then would hit big again when they teamed up with the folk singer Melanie to record "Lay Down (Candles in the Rain)" charting number 6 in 1970.  Four of their long plays would also chart between May of 1969 and May of 1972 – with their debut LP "Let Us Go Into the House of the Lord" containing "Oh Happy Day" reaching number 15.
The Melanie/Edwin Hawkins Singers collaboration was a narrative relating Melanie's experience and impressions from performing at Woodstock in 1969.
The lead singer on "Oh Happy Day" Dorothy Combs Morrison, continued singing gospel for many years and today is in a group called the "Blues Broads of Marin County".
Group founder Edwin Reuben Hawkins would continue on with gospel music – detouring once to score an R&B hit "If At First You Don't Succeed (Try Again)" which reached number 89 in 1990.  He passed away on January, 15th, 2018 losing a battle with cancer
Norman Greenbaum
Norman's impetus for composing "Spirit in the Sky" was not religious based – of which he has stated "It wasn't like a Christian song of praise it was just a simple song. I had to use Christianity because I had to use something. But more important it wasn't the Jesus part, it was the spirit in the sky."
Bottom line for Norman was the song lyrics and tune worked – reaching number 3 in early 1970 – and most likely attracting the attention of Christians here and there.  Greenbaum had two additional forgettable hits "Canned Ham" (Summer of 1970 – number 48), and "California Earthquake" (Spring of 1971 – number 93) before nearly fading away.
Greenbaum first appeared in 1966 with his group "Dr. West's Medicine Show and Junk Band" charting with "The Eggplant That Ate Chicago" (number 52 in late 1966).  That effort was probably a natural evolution from his earlier involvement as a member of the "Jim Kweskin Jug Band" out of northern California.  After surviving a horrendous motorcycle accident he recovered and continues to perform today.
The Byrds/Doobie Brothers
In 1970 the Byrds released "Jesus is Just Alright"  – a song which is now mostly forgotten – The track would be the final charting song for the Byrds, reaching a meager number 97 and vanishing from the Hot 100 after a single week.
Then in late 1972, the newly arrived Doobie Brothers would release the song choosing it to follow their first hit record, "Listen to the Music".  It was a modest success reaching number 35 and running on the Hot 100 for 11 weeks.
"Jesus is Just Alright" was composed by Arthur Reid Reynolds – first recorded by his own group "The Art Reynolds Singers" and released on an LP titled "Tellin' It Like It Is" in 1966.  The Reynolds singers were a black gospel group and noted for being Capitol Record's first gospel group.
The Byrds and Doobie Brothers were not the only pop groups to record the song – Others included The Ventures, The Underground Sunshine and even Alexis Korner.  Drummer Gene Parsons brought the song to the attention of his band mates in the Byrds.  He had actually attended the recording of the song in 1966 by the Art Reynolds group.  When the Byrds took it into the studio, Terry Melcher would provided new arrangements serving as the producer.
The Doobies on the other hand selected the song after listening to the Byrd's version.  Neither group made any claims to Christian influences in their repertoire, however Christians wide and far latched onto the song.  A group of hippie-influenced Evangelical Christians along the West Coast – in particular – adopted the song as part of their "Jesus Movement".
Judy Collins
Colorado's own Judy Collins elected to record a time-tested traditional Gospel standard, "Amazing Grace" – releasing it in December of 1970 and taking it to number 15.  The song was composed in 1779 with lyrics provided by a poet/clergyman – John Newton.  His song would become one of the most widely performed and recorded religious themed songs of all time.
The only other Hot 100 version would be provided in 1972 by The Royal Scots Dragoon Guards – which amazingly surpassed the Collins' version peaking at number 11!
Brewer and Shipley
The folk duo of Mike Brewer and Tom Shipley sort of dumb-lucked their way into a hit record.  The song was given a huge boost with the counter culture when it was attached by then Vice President Spiro Agnew.
Brewer gave this very succinct description of the recording "Mike Brewer can give this account of the origin of the song, "One day we were pretty much stoned and all and Tom says, "Man, I'm one toke over the line tonight." I liked the way that sounded and so I wrote a song around it."
That pretty much sums up the recording.  The song reached number 10 in the early part of 1971.  Brewer and Shipley migrated and performed in L.A. and in a curious move, relocated to Kansas City where they first met.  Comically, "One Toke Over The Line" was actually performed on the very popular Lawrence Welk Show by a duo called Gail and Dale.  Lawrence called the song a "modern spiritual".
And then following that – who knows?  Larry and the Lennons may have partook in a doobie.
Ocean
That brings us to a Canandian band called Ocean.  This group was a gospel rock oriented band who formed out of Toronto in 1970.  Their recording of "Put Your Hand in the Hand" was a huge hit – selling more than one million copies.  Ocean managed three additional minor charting releases before fading from the charts in late 1972.  They would hold on for a few more years – recorded a couple of albums and then called it quits.
The Five Man Electrical Band
Like Ocean, The Five Man Electrical Band was a Canadian group.  Their debut hit was called "Signs" and the song reached a lofty number 3 in the U.S.  The group made no claims to being a gospel group.  The band had first been called "The Staccatos" forming in Ottowa in 1963.  After becoming the Five Man Electrical Band – they released "Signs" as a "B" side.
The song's relation to the 'gospel genre' is a simple reference within the lyrics:
"And the sign said, "Everybody welcome. Come in, kneel down and pray"
But when they passed around the plate at the end of it all
I didn't have a penny to pay
So I got me a pen and a paper and I made up my own little sign
I said, "Thank you, Lord, for thinkin' 'bout me. I'm alive and doin' fine"
Wooo!"
… alluding to the only subtle acceptance of the "long haired" narrator…  Long hair was not the culprit that it would have been a few years earlier, but we liked it nonetheless!
The Staple Singers
The Staples were a genuine time-tested black gospel ensemble who – by 1972 and the release of "I'll Take You There" had already established their ability to criss cross between the secular, R and B and gospel.  They first started performing in the late 1940's.  There were many Staple family members – Roebuck (Pops), Pervis, Yvonne, Cleotha and lead singer Mavis.
Their move from Epic Records to the soul giant Stax Records placed them on a path to soul singing success and permitted them to not totally abandon their gospel roots.
"I'll Take You There" was a pop-gospel monster smash hit – hitting the number 1 spot in the nation in the Spring of 1972.  They would enjoy a string of charting singles and long plays and enjoyed a second number 1 in 1975 with "Let's Do It Again".  They recorded as a group and often Mavis would step out and record solo – with both enjoying solid success.
They received a double nod of recognition by being inducted into the Rock and Roll Hall of Fame in 1999 and then into the Gospel Music Hall of Fame in 2018.  Pops, Yvonne and Cleotha have all passed away.
Godspell
"Day By Day" emerged directly out of the Broadway production of "Godspell" recorded on Bell Records by the Godspell Cast.  The song reached number 13 in the Spring of 1972 during the peak of the Jesus-themed songs.
Stephen Schwartz composed the track for the production and composed songs for many other productions including "Pippin", "Butterflies Are Free, "The Baker's Wife" and "The Prince of Egypt".
Murray Head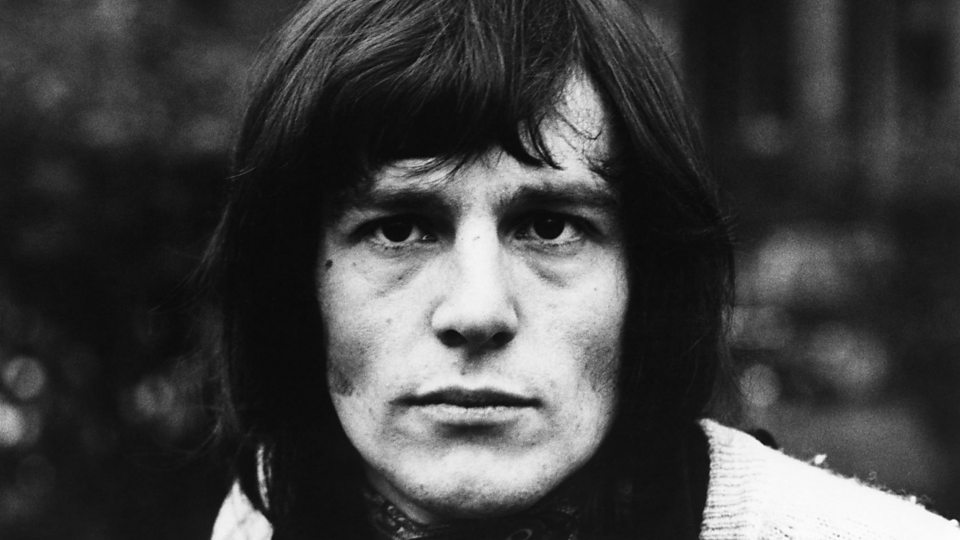 Murray Head was from England and had appeared as "Judas" on the concept long play, "Superstar" – composed by Andrew Lloyd Weber and Tim Rice.  The song actually charted twice for Head first at number 74 in early 1970 and then again at number 14 a year later.
Murray Head would emerge once again in 1986 with a number 3 hit record "One Night In Bangkok".
And that wraps up my recognition of the "Heavenly Hits".  There were more I am sure – but that time late in 1969 into the first few years of 1970 seemed to be a time in our country when the call for the 'message' was very strong….