Getting Here from There
The Cool Flames/Moonlight Ramblers/Big Little Show Band
Charles Weedon Westover was born in 1934 in Grand Rapids, Michigan.
His early influences were pure country: Hank Williams, Lefty Frizzell and so on.  In the early 1950's Charles enlisted in the Army and joined up with a band while stationed in Germany called "The Cool Flames.  After completing his service, it was back to Michigan driving trucks and playing with a country group called "The Moonlight Ramblers".
When the leader of the group couldn't control his drinking Westover took the lead performing as "Charlie Johnson" and changing the group's name to the "Big Little Show Band".
A record executive took notice of the group and guided Westover and the band's keyboard player, Max Crook, to sign on with Bigtop Records as song writers but primarily as musicians.  The label felt Westover needed a different name and so 'Shannon' was picked up from a local wrestler and extracting "Del" from Westover's favorite automobile, the Cadillac Coupe de Ville.
Shannon took his own life in 1990 following long bouts of depression.
The Delfis
Brian was born in December of 1943 in Queens, New York.  His first musical exposure came singing with his church choir and then at the young age of 14 he formed his own harmony group, "The Delfis".
Brian was quickly discovered and signed to Leader Records, a subsidiary of Kapp, at the age of 16.  On his second attempt Brian Hyland jumped into the water on his path to fame with "Itsy Bitsy Teenie Weenie Yellow Polkadot Bikini", a number 1 novelty smash!  Brian was on his way.
The composers of that song – Paul Vance and Lee Pockriss has earlier scored a big hit for Perry Como; "Catch a Falling Star".
Visit my Lee Pockriss (and Paul Vance) page here
The Bobby Soxers
This group formed while still in high school in Ontario, Canada – From their ranks would emerge one Paul Anka who would go solo at the age of 14 and record a song he composed "Diana".
Anka was born in 1941 Paul Albert Anka.
NOTE: The song has widely been reported to have been Anka's babysitter but he clarified that in the year 2005 explaining Diana was a girl in his church choir and that he scarcely knew her – So much for that…
The Rockets
The Rockets featured lead singer Richard Louis Holler or "Dick" Holler as he would be known.  The Rockets were formed in 1956 and some remarkable talent passed through the band.  Jimmy Clanton was their guitar player in the beginning and then later Mac Rebennack joined.  He would go onto fame as "Doctor John" and be inducted into the Rock and Roll Hall of Fame.
Two other members, Don Smith and Cyril Vetter would compose a hit for the Swingin' Medallions, "Double Shot of My Baby's Love".
One final member of the Rockets would be a Johnny Ramistella, a singer out of Baton Rouge, Louisiana. Holler, like Jimmy Clanton, would be signed to a contract by Ace Records recording first with the Rockets and then the Holidays.
Holler would later on dust off an old composition and re-titled it "Snoopy vs. the Red Barron" and it would be recorded by the Royal Guardsmen.  Holler topped that one when Dion recorded one of his songs in 1968, a sorrowful ballad called "Abraham, Martin and John".  The song originally was written as a tribute to three iconic singers and titled "Jimi, Janis and Brian" – "Brian" being the late original Rolling Stone.
And Ramistella.  He would travel on to California where we would all be introduced to "Johnny Rivers".
The Syncopators
The Syncopators were another Louisiana group formed in Gretna, Louisiana.  The group's leader, Vincent Francis Guzzo, Jr. much like Clanton, was snatched up quickly by Ace Records and given a new name – "Frankie Ford".  Chances are Ace was searching for another white artist when they found Frankie.
In reality, "Sea Cruise" was first recorded by Huey Smith and the Clowns, but the group was tied up touring, Ace simply overdubbed Ford's vocals to the Clowns release and Frankie had his one big hit.
The Crewnecks/Lugee & The Lions
The Crewnecks came out of Pittsburgh in 1959 and was fronted by Lugee Alfredo Giovanni Sacco! Lugee would then team up with his sister Amy Sacco to form Lugee and the Lions.  They would get a chance to back solo girl singer Marcy Jo on her hit record titled "Ronnie"
When Lugee went in search of solo success his extreme falsetto impressed a record executive who suggested that he pay attention to a new sound coming out by a New Jersey group, called "Sherry".
Lugee was given a song to sing but needed a more memorable name – and that name would be "Lou Christie".  The song, of course, was "The Gypsy Cried" and it would be followed by many others.
Keith and the Admirations
This group was signed in 1965 to Columbia.  The lead vocalist, James Barry Keefer, would move on going over to Mercury Records as a solo act, recording as "Keith".
Keith was 16 when he signed with Columbia, releasing one uneventful record.   His Mercury debut did better.  The intended "A" side "Ain't Gonna Lie" reached a respectable number 39 on the nation's charts.  The "B" side attracted DJ's attention and soared to number 7 selling over a million copies.
Flip and Skip/The Hollywood Argyles
Well documented, "Flip" was one-half of the duo "Skip and Flip" of "It Was I" fame, along with Clyde "Skip" Battin later of the Byrds.
Gary Paxton ("Flip") followed that success by teaming up with another Hollywood eccentric, Kim Fowley as part of the studio novelty group "The Hollywood Arygles" and thus "Alley Oop" was born.
Paxton was born Larry Wayne Stevens in 1939 living on a farm in Kansas.  He died in 2016.
The Triumphs
This band formed in Houston, Texas.  The group would bounce from small label to small label – cutting more than a dozen tracks released on seven different labels – and then the group would hit it big in 1966 with their million selling Hank Williams' tune "I'm So Lonesome I Could Cry".
Right from the get go the band's lead vocalist would take center stage -B. J. Thomas – or Billy Joe Thomas.  Thomas was born 1942 in Oklahoma.  Thomas would enjoy a nice resurgence beginning in 1969 with his number 1 "Raindrops Keep Falling On My Head".
Six years later he would once again go number 1 with "(Hey, Won't You Play) Another Somebody Done Somebody Wrong Song".  That one went number 1 Hot 100, Country and Adult Contemporary.
The Traits
Like the Triumphs, The Traits were also based out of Houston.  The two bands were close and often competed in Houston area in battles of the bands.  The Traits started up while in high school in San Antonio, Texas.
Their leader was Roy Kent Head was born in 1941 in Three Rivers, Texas.  Into 1966, Roy stuck with the Traits before finally going solo.
The Phillips County Ramblers/Cimmarons
The Phillips Country Ramblers formed in the early 1950's and were fronted by Harold Lloyd Jenkins – In 1954, while in the U.S. Army, Jenkins was a member of the Cimarrons – a country combo.
Leader of these two groups would emerge in 1957 taking a new performing name from two southern towns – Conway, Arkansas and Twitty, Texas and so we got "Conway Twitty".
The Rockin' Five/The Gents
Of these two groups, The Gents would realize a small amount of fame – touring on a Sammy Davis Jr., tour and then the Sparkletones of "Black Slacks" fame and would manage to record one obscure single.  In March of 1961.  The Gents' leader, Ralph Stuart Emmanuel Donner would next front a group called the Starfires, and record a charting records "Girl of My Best Friend" – an Elvis tune – which would go to number 19.  Ral Donner was more or less on his way to a degree of recording success placing six more songs on the charts including his biggest, "You Don't Know What You've Got (Until You Lose It) which went all the way to number 4.
The Casuals
The Casuals formed in Nashville around 1957 and were led by Buzz Cason who would go solo and would pen a handful of songs which managed some chart success – His biggest was "Everlasting Love" which did very well for both Robert Knight in 1967 (Number 13), Carl Carlton in 1974 (number 6) and Gloria Estefan in 1996 (number 27).  He also composed "Popsicle" for Jan and Dean.  Cason would record under the name "Garry Miles" and land a number 18 charting song "Look for a Star" in 1960.  This was a cover of British singer Garry Mills who took the song earlier onto the British Charts.
Cason would also record as a member of a Liberty group called "The Statues.  He and the Casuals would travel with and back Brenda Lee – Cason composed "The Waiting Game" for Brenda Lee which was the flip side of her hit "Think".
The Hassels/Attila
The Hassels formed in 1964 and by 1966 found they were in need a new keyboard player – That player would be required to step up to the microphone in 1968 to assume lead vocal duties.  By 1969 this vocalist and another band member broke away to form a duo called "Attila".  They would release one album and then William Martin Joel would make his move – going solo as "Billy Joel".
Chamaeleon Church
Cornelius Crane Chase was born into a life of relative privilege – with parents both Ivy League educated.  Young Cornelius would meet up with a couple of jazz leaning types while attending Bard College in New York – a two fellows named Walter and Donald.  They called themselves "The Leather Canary".
That didn't work out and so Cornelius would then join a Boston, Massachusetts band called "Chamaeleon Church".  They were a band in the mold of the then fledgling "Bosstown Sound" group of bands (the the "Ultimate Spinach", "Orpheus" and "The Boston Tea Party").
Chamaeleon Church managed to release one LP and soon the band would dissolve.  The members all went on to at least moderate success but Cornelius would choose the path of comedy landing on as a regular on Saturday Night Live – "Chevy" Chase was on his way.
And, oh yes, the Leather Canary?  They did okay I suppose – Walter Becker and Donald Fagen as "Steely Dan".
The Yellow Balloon/Windupwatchband
Don Lewis Agrati was signed by Capitol Records in late 1962 after enjoying a degree of fame on a children's program and while still working as a member of a very successful weekly sitcom.
The Children's program was called "The Mickey Mouse Show" and the sitcom?  "My Three Suns".  Agrati had changed his name to Don Grady and unlike the others on this Post, didn't begin with a group – but would end up on a group.  His band formed in 1967 and were a purveyor of the "sunshine" sound.  They would experienced a number 25 Hot 100 hit in 1967 with "Yellow Balloon" and would perform under that same name.
Grady would take a shot at psychedelia forming the "Windupwatchband" – a short lived project.  Then, in 1973, would revert back to his name "Don Agrati" signing on with Elektra Records and releasing two dead end singles.
The Standells
Gary Lee Gibson was not an original Standell nor would he be with the group when the recorded "Dirty Water" in 1965 – their only song of any noteriety.  Long before the Standells formed , Gary was a member of a garage group in 1957 called "The Beltones" along with Randy Thomas who would go onto become a member of The Hondells as one of their non-recording "touring members".
Gary kicked around for quite a while – changed his name to Gary "Leeds" and eventually made his mark as "Gary Walker" of the "Walker Brothers".
The Timberlanes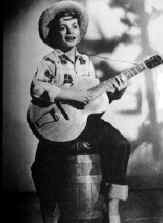 Not much is known about the Timberlanes beyond the fact that they were recruited by a Mohawk Records executive in 1957 to back an upstart singer from the Bronx.  The singer was asked to record a song that he thought sounded like something his parents would listen to and so he balked initially but he was finally talked into giving it a try.
A background group was needed so enter the "Timberlanes".  Later on in his life the vocalist would relate that he had no idea who the Timberlanes were or where they came from.  But the recording "The Chosen Few" did get him a spot on Dick Clark's American Bandstand.  The girls went wild – and so Dion Francis DiMucci – very encouraged – would scramble back to his old neighborhood in the Bronx to put together a real vocal backing group: Angelo D'Aleo, Carlo Mastrangelo and Fred Milano – namely "The Belmonts".
The Belmonts along with Dion would hit the big time on their very first attempt on Laurie Records with "I Wonder Why" – a number 22 Hot 100 Hit!.
It's sort of surprising that the Timberlanes names seem to be lost to history – They did back other singers on sessions and released a handful of singles on their own over the years.
Everybody started somewhere of course – So many untold musical tales – More briefly some more
The Blue Velvets/Golligwogs
The Blue Velvets were formed in 1959 in the California town of Berkeley specializing in cover songs – most notably those of rockers Little Richard and Bo Diddley.  By 1962 the band had added a fourth member – Tom – who took on the lead vocal chores.  They found their way onto the tiny San Francisco label – Orchestra – and cut three singles without any chart success.
Gollwog John received a draft notice in 1966 but was able to maneuver into the Army Reserve.  He completed his service in 1967 – returned to the band taking on lead vocal duties. The band came to the attention of Fantasy Records – another San Fran label that was concentrating on producing jazz recordings with Dave Brubeck as it's primary artists (and part owner).
They changed their name to Creedence Clearwater Revival and there you have it with John Fogerty!
The Teen Kings
Roy Kelton Orbison's first band from 1956.
The Shadows
Robert Thomas Velline's band or "Bobby Vee" – out of Fargo North Dakota – the band included Bobby's brother Bill Levine.  For a time Bobby finding solo success would be backed on road tours by the Shadows but wold change their name to "The Strangers" to avoid confusion with England's premier group.
The Downbeats
The Downbeats formed in 1958 in the town of Boise, Idaho – the group would evolve into a hit making machine in the 1960's and continue on for decades with more than 30 members performing among the ranks of "Paul Revere and the Raiders" the name they took in 1960.
Revere was born Paul Revere Dick in Nebraska in 1938 and his mainstay front man was Mark Lindsay born in Eugene, Oregon.
Lindsay would first be a ember of an Idaho band called "Freddy Chapman & the Idaho Playboys.  He would meet up with Paul Revere Dick in Caldwell, Idaho – They would then form the "Downbeats" taking their name from a music magazine.  They would sign on with Gardena Records in the summer of 1960 and would cut eight singles before taking a Gardena track with them and releasing it on Columbia Records in June of 1963.
Revere had always been a big fan of Spike Jones and would bring Jones-like-antics into his band's act!  Revere passed away in October of 2014 at the age of 76.
The Linc-Tones
The Linc-Tones formed in late 1956 in Brooklyn, New York – all being students at Abraham Lincoln High School.  The group would evolve into "The Tokens" and would score an iconic hit with "The Lion Sleeps Tonight" – But by the time that record was riding the charts – founding member Neil Sedaka had moved on to a solo career.
The original Linc-Tones were Neil along with Hank Medress, Cynthia Zolotin and Eddie Rabkin.
The Accents
(Gates and Griffin)
David Ashworth Gates was a member of the Accents while attending high school in Tulsa, Oklahoma – He would go on to be a successful song writer and producer and would front the band called Bread.  The Accents had another future star, Clause Russell Bridges who would also head to California where he would find fame as a session musician and composer and singer – as "Leon Russell".
Bread would feature the musician James Arthur Griffin who would become know as Jimmy Griffin.  His neighbors in Memphis, Tennessee where he grew up were the famous Burnette brothers – Johnny and Dorsey and it was they who lured him to California.
The Echoes/The Classics
The Echoes had a lead singer who who join a Jacksonville, Florida in 1965 calling themselves "The Classics".  That Echoes' singer was one Dennis Yost who was known along the lower east coast in Georgia and Florida as the "stand-up drummer" as was his method of performing – standing while drumming.
Yost would continue on after the Classics IV performing solo presenting himself pretty much as "The Classics IV" although he had lost rights to the name.  In 2006 Yost fell down a flight of stairs seriously injuring himself – and was unable to resume his singing duties.  He passed away on December 7th, 2008 at the age of 65.
A huge memorial was organized for Dennis which included Denny Laine, Carl Dobkins Jr., Mark Volman of the Turtles, the Skyliners, Buzz Cason and many more.
Earwigs/The Spiders
Vincent Damon Furnier emerged from these two Arizona based 'bands'.  The Earwigs were essentially a high school talent show one-time assemblage.  The response that they received encouraged them to form a 'real band' and the Spider were born.  By 1967 they became "The Nazz" but had to abandoned that name due to Todd Rundgren's more noted group.
And so in 1968 – after some creative thinking – Vincent and the band became "Alice Cooper".
The Six Soul Survivors/The Endless
These upstart bands were formed in Jackson, Mississippi in late 1968 and would feature lead singer Paul Lavon Davis who would go onto to a successful solo career beginning in 1970 with "A Little Bit Of Soap" which reached number 52 on the charts.  Davis would enjoy 16 charting singles including "I Go Crazy" number 7, "Sweet Life" number 11, and "65 Love Affair" number 6.
Davis passed away in April of 2008 at age 60 from a fatal heart attack.  In 1986 he was the victim of a shooting in Gainesville as he was being robbed at gun point.
Neil and Jack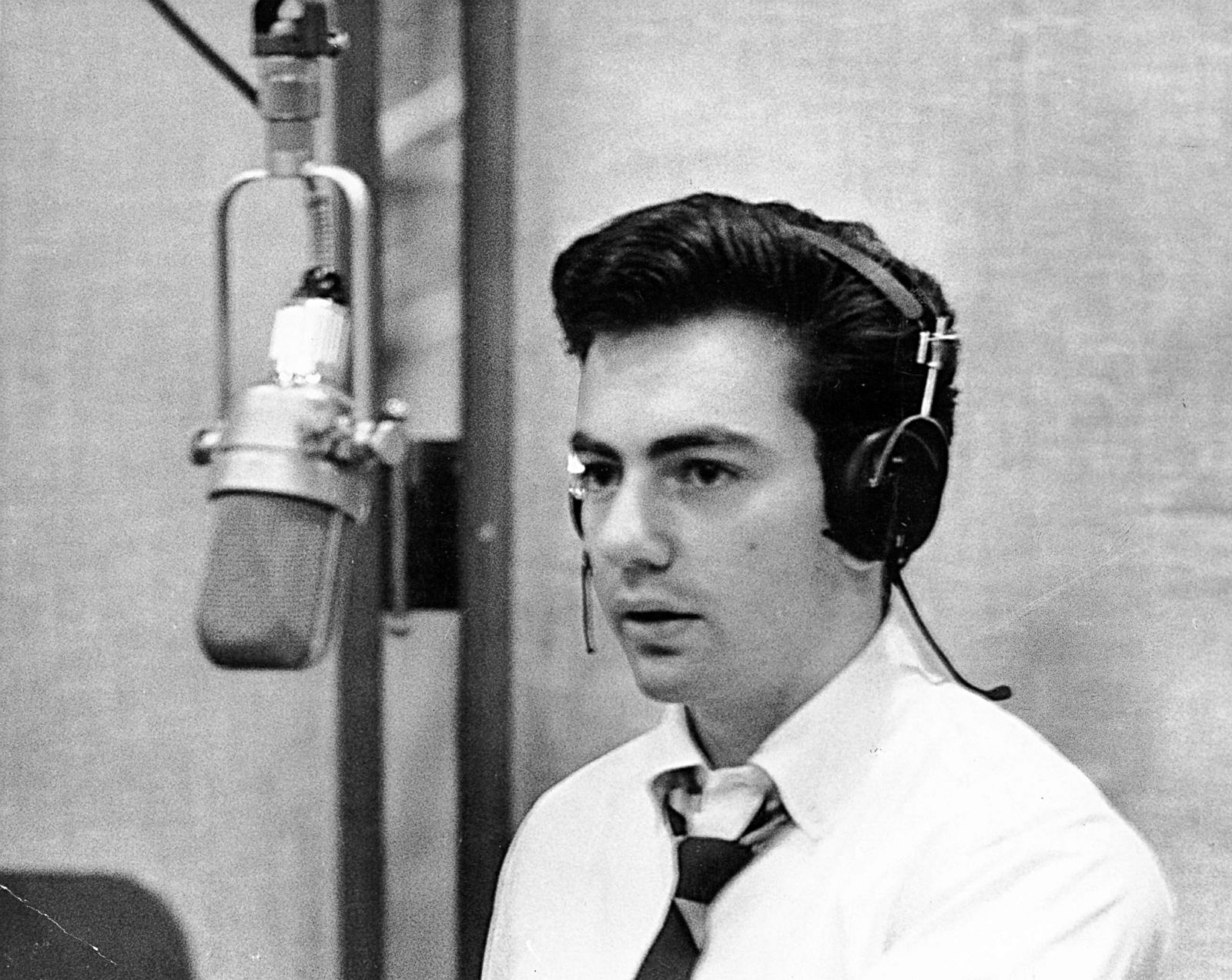 Jack Packer teamed up with his friend in 1962 to record as "Neil and Jack" releasing a couple of non-charting singles.  Neil Leslie Diamond would soon gravitate to the Brill Building crowd scoring hits for others and then exploding on his own as "Neil Diamond"
The Bell-Tones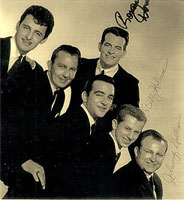 Ronald Eugene was born in 1935 and after a stint in the U.S. Coast Guard he landed in Baltimore, Ohio where he formed a group called "The Belltones" in 1955.  They performed locally for 4 years and finally recorded a single in 1959 titled "Lover Boy" which came out on Dove Records and label they started up.  Only one other Dove recording would be released – a very obscure one by a group lost to time the "Chevies".
The leader of the group, Ronnie Dove would go solo in 1964 signing on with Diamond Records.  His first charting single was "Say You" which reached number 40 on Billboard.  He would chart over 20 times up to 1969 when the hit records would come to an end.
The Big Beats
Trinidad was only 15 when he formed "The Big Beats" in Wichita Falls, Texas.  Through the efforts of Norman Petty out of Clovis, the Big Beats landed on the Columbia Records' label – a label that typically ignored rock and roll groups – especially in 1957.  One more Columbia single would follow – again recorded in Clovis and that was that.
The Big Beats leader, Trini Trinidad Lopez would go solo recording one single for Volk Records "The Right To Rock" – That would be the only single released on the tiny label.
Then it was on to King Records in 1959 where nearly a dozen records were released.  Lopez officially "arrived" in 1963 with Frank Sinatra's label Reprise.  His fourth Reprise attempt got him started with "If I Had a Hammer" a live recording which went all the way to number 3.  Lopez would remain popular for a few years but would not enter the Top 20 again.
Gene & The Genials/The Embers
Gene Francis Allen formed "Gene and the Genials" while attending high school in Rockville, Connecticut.  After high school Gene would join a doo wop group called "The Embers" due to his love of the doo wop genre.
Then in early 1961 Gene Pitney would debut with his first solo effort, "(I Wanna) Love My Life Away" which went to number 41.  His first taste of chart success came the year prior in 1962 when his composition "Harmony" charted at number 91 Hot 100 by R&B singer Billy Bland.
Gene had lots of hits and some of his compositions did very well for others especially "Hello Mary Lou" by Ricky Nelson in 1961 which went to number 9 in the U.S. and a number 1 smash in 1962 by the Crystals "He's a Rebel".
The Velvetones
The Velvetones were a jazz combo – all members of the military serving together in Oklahoma in 1953.  The leader of the group would resettle in the Memphis area after completing his military service in 1956 buying a farm and supplementing his family income with musical appearances around town.
He approached Sam Phillips at Sun Records but was told that his sound was just to "jazzy".  Phillips gave him some recordings by Jerry Lee Lewis and told the musician to return to Sun when he got "that bad".
He returned and began working as session musician for all the big Sun stars including Lewis, Johnny Cash, Carl Mann, Bill Justis and so on.  Then, in 1960, his turn would come when his 3rd try "Lonely Weekends" would sell a million copies and go to number 23 in the nation.  Charlie Rich would have to wait about four years for his next hit in the rocking style, "Mohair Sam" reaching number 21 with Rich now on the Smash label.
Again, another wait, and a makeover.  By March of 1968 Rich had 'gone country' taking eight singles onto the C&W charts on the Epic record label bringing his ninth release into the C&W Top 10 "I Take It On Home".  It would be his tenth release that put him in the driver's seat, "Behind Closed Doors" going to number 1 Country and number 15 Hot 100 – Charlie Rich had 'crossed over' from where he once came!
There would be eight more number 1 Country hits and a Hot 100 number 1 in 1973 with "The Most Beautiful Girl".
Charles Allen Rich passed away in 1995 at the age of 62.
The Southern Drifters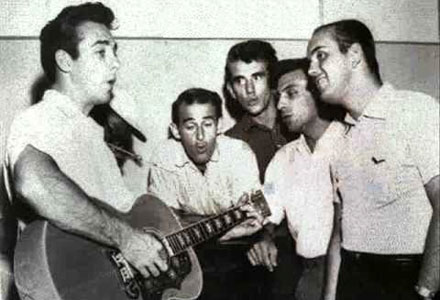 The Southern Drifters were formed in 1954 In Detrot – The lead singer was Giovanni Domenico Scafone – born in Canada.  Giovanni would shorten his name a bit and gone onto fame as "Jack Scott".
The Decibels/The Town Criers/and last but not least – The Last Heard
Robert Clark  was also from Detroit, Michigan.  He was captivated by the wild sounds of Little Richard, and the first 45 he bought was "Come Go With Me" by the Del Vikings.  He would form a high school group in Ann Arbor in 1961 called "The Decibels".  When they broke up Robert joined "The Town Criers".  They specialized in performing "Louie Louie"
Next it was hooking up with "Doug Brown and the Omens".
There was to be one more stop along the way with a group called "The Last Heard" with Robert Clark Seger fronting the group – before moving onto "The Bob Seger System".