'Mr. Lee' Composer Extraordinaire!
Lee Pockriss isn't in the Songwriters Hall of Fame and not much has been written about him – But for me, Lee is the kind of pop composer who I would imagined being if given a choice – Not for fame or money or recognition – but just a guy who left a mark – some fun stuff – some nice moments.
Lee was a composer of music – not a lyricist – not the word guy but the one who captures the sound.
Lee Julian Pockriss was born January 20th, 1924 in – where else – Brooklyn, New York.  Besides these pop ditties, Lee also dabbled in Broadway musicals  and motion pictures – No blockbusters – but a nice living aside from his hit compositions.  And how could he not have been one of the composers for the great "Sesame Street" television series.
Pockriss composed with many partners but his go-to-guy was Paul Vance – Paul wrote lyrics for many songs including the Johnny Mathis hit "What Will My Mary Say", the Tokens' "She Lets Her Hair Down", and "The Playground In My Mind" by Clint Holmes.  The two as a song writing team composed songs selling in excess of 50 millions records!
Lee just plugged away  – pretty much out of the limelight – delivering the goods…  For my money "Johnny Loves Me" was one of the most nostalgic melodies from my growing up days – just right!
Lee Pockriss Selected Discography
Johnny Mercer – "No Baby No" – April, 1956
(A nice way for a young composer to start off – writing a song covered by the great song writer Johnny Mercer!)
The Four Barons – "Old Enough To Know" – 1957
Perry Como – "Catch a Falling Star" – Number 1 for 1 Week – January, 1958
Gloria Lambert – "Will I" – July, 1958
Lee and Paul – "The Chick/Valentina, My Valentina" – February, 1959
(Yes, this is Paul Vance and Lee Pockriss stepping up to the microphone)
Carl Dobkins Jr. – "My Heart is An Open Book" – Number 3 – April, 1959
The Kirby Stone Four – "Red Shoes" – April, 1959
The Playmates – "What is Love?" – Number 15 – July, 1959
The Four Lads – "Got a Locket In My Pocket" – August, 1959
Paul Evans – "Seven Little Girls Sitting in the Back Seat" – Number 9 – September, 1959
Annisten Allen – "Sweet William" – October, 1959
The Curls – "Imaginez Vous/Why Didn't I Go?" – November, 1959
Paul O'Keefe – "A Baby In a Basket" – December, 1959
Cathy Carr – "A Little Time"/"What Do I Do Now" – April, 1960
Johnny Mathis – "Hey Love" – May, 1960
Tommy Edwards – "Unloved" – May, 1960
Jo Ann Campbell – "A Kookie Little Paradise" – August, 1960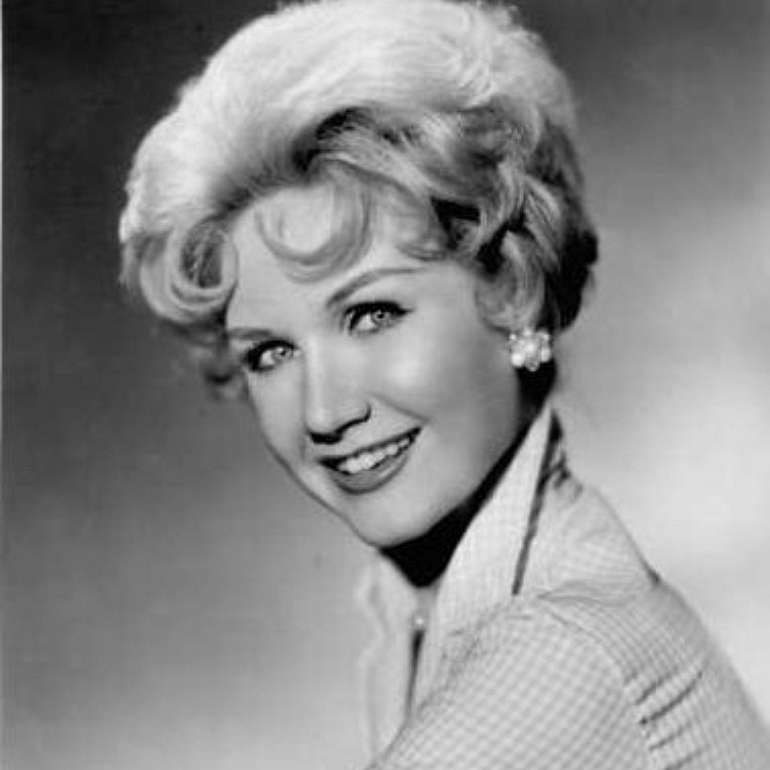 Anita Bryant – "In My Little Corner of the World" – Number 10 – July, 1960
Brian Hyland – "Itsy Bitsy Teenie Weenie Yellow Polkadot Bikini – Number 1 for 1 Week – July, 1960
The Kittens – "Itsy Bitsy Teenie Weenie Yellow Polka Do Bikini" – July, 1960
Jane Morgan – "Lord and Master/Where's The Boy (I Never Met)" – September, 1960
Oliver Cool – "Oliver Cool/I Love Girls" – September, 1960
The Playmates – "Wait for Me" – Number 37 – October, 1960
Brian Hyland – "That's How Much"/"The Clickity Clack Song Four Little Heels" – Numbers 74 and 73 – October, 1960
Johnny Tillotson – "Jimmy's Girl" – Number 25 – January, 1961
Eileen Rodgers – "Wait Till Tomorrow/The Nightingale Who Sang Off Key" – January, 1961
The Playmates – "Little Miss Stuck Up" – Number 70 – March, 1961
Barbara Evans – "Charlie Wasn't There" – April, 1961
Amelia – "Voodoo Doll" – January, 1962
Shelley Fabares – "Johnny Angel" – Number 1 for 2 Weeks – March, 1962
The Detergents – "Leader of the Laundromat" – Number 19 – December, 1964
Ronnie Dante – "Look At Me (You Did It)" – January, 1965
The Detergents – "Double-O-Seven" – Number 89 – March, 1965
Theodore Love – "I'm In Love With Mary (A Love Song)" – June, 1965
Derrik Roberts – "There Won't Be Any Snow (Christmas in the Jungle)"/A World Without Sunshine" – November, 1965
The Detergents – "I Can Never Eat Home Anymore" – January, 1966
Verdelle Smith – "I Don't Need Anything/If You Can't Say Anything Nice (Don't Say Nothin' At All)" – September, 1966
2 of Clubs – "Walk Tall Like a Man" – Number 97 – November, 1966
Robie Porter – "I Haven't Got Anything Better To Do" – March, 1967
Fran Jeffries – "Life Goes On" – July, 1967
(Fran was an actress and appeared in the "Pink Panther" – She also performed the title song from "Sex and the Single Girl" – She passed away at age 79)
Tasha Thomas – "The Unexpected Experience of Michael D. Tippet In An Unspecified Part of San Francisco Last July/Sittin' and Waitin' (For Something to Happen)"  – April, 1969
The Cuff Links – "Tracy" – Number 9 – September, 1969
The Cuff Links – "When Julie Comes Around" – Number 41 – December, 1969
The Illusive Fog – "In My Room" – 1969
The Cuff Links – "Run Sally Run" – Number 76 – March, 1970