Chisa Records
Chisa started off in 1966 not as a member of the Motown Family.  That came in 1969 when Motown assumed distribution duties.  The original concept for the label was to promote "South African tinged jazz and rhythm and blues" – South African because that is where Chisa's founder – Hugh Masekela was from.
This from Frank Kavelin of Lute Records and former member of Chisa recording artists "The Five Smooth Tones":
" Chisa was owned by Hugh Masekela and his producer Stewart Levine.  It was started with money from the success of "Grazin' In The Grass."  They had just signed the Jazz Crusaders to Chisa and Wayne Henderson of the JC suggested we audition for Hugh and Stewart.  We did and they liked us.  Stewart arranged a distribution deal with Motown and Motown considered us a subsidiary label.  Hugh and Stewart wanted to meet my father so he was on hand when the group signed with Chisa.  Other than that, my father was not involved.
Chisa was a a real musicians' label.  I was involved in writing arrangements for Hugh Masekela, Monk Montgomery (the great bassist and brother of Wes Montgomery) and my own group.  Other musicians on the label played on the rhythm tracks, guys like Wilton Felder (who coincidentally played bass on "I Want You Back"), Stix Hooper, Joe Sample, Wayne Henderson and Arthur Adams.  I had just graduated high school in 1969 so it was pretty cool to be working with these great musicians!"
Chisa Records Discography
Chisa 002 – Letta – December, 1966
Chisa 003 – Hugh Masekela – February, 1967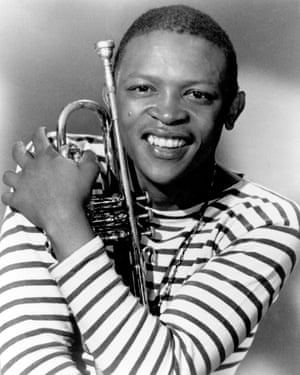 Chisa 004 – Peter Fonda – March, 1967
Chisa 006 – Yaphet Kotto – October, 1967
Yaphet is an actor who appeared in "Alien" in 1979 and "Live and Let Die" in 1973
Chisa 11-10 – The Soul Purpose – 1969
Chisa 11-11 – Yaphet Kotto – 1969
Chisa 8001 –  Stu Gardner – "It's A Family Thang" b/w "Home on The Range"
Chisa 8001 – Stu Gardner – Home on the Range b/w It's A family Thing
Chisa 8005 – Dorothy, Oma and Zelpha – May, 1969
(Oma Heard shown below)
Chisa 8002 – Monk Montgomery – September, 1969
Brother of Wes Montgomery
Chisa Arthur Adams – October, 1969
Chisa 8004 – The Anonymous Children Of Today – November, 1969 b/w "Love and Peace"
Chisa 8005 – Dorothy, Oma, & Zelpha – May, 1969 – b/w "Henry Blake"
Chisa 8006 – The Five Smooth Stones – November, 1969 – b/w "Love Unto Me"
They were Timothy Hawkins, Edie Hawkins, Frank Kavelin and John Colar
Frank Kavelin was the son of Lute Records owner Al Kavelin – He sent this to me November 5th, 2018:
"If you Google "Motown Encyclopedia" you will find an article about me and our 1969 single "I Will Never Love Another" b/w "Love Unto Me."  The group was Five Smooth Stones, alluding to the title of a book that was popular at the time that dealt with interracial marriage.  The group was interracial so it seemed like a good idea at the time.  Our first single was released on the same day as "I Want You Back," the first single by the Jackson 5.  You can imagine who got all the attention promotion-wise.  Despite that we did get some airplay and some sales.
Chisa 8007 – Stu Gardner, February, 1970
Chisa 8009 – Hugh Masekela – September, 1970 – b/w "Make Me a Potent"
Hugh was the founder of the Chisa label
Chisa 8010 – The Jazz Crusaders – September, 1970
Chisa 8011 – Arthur Adams – February, 1971
Chisa 8012 – Letta – February, 1971
Chisa 8013 – The Crusaders, June, 1971
Chisa 8014 – Hugh Masekela And the Union of South Africa – June, 1971 (B side is "Shebeen)
Chisa Records Long Play Discography
Chisa LP 101 – The Emancipation of Hugh Masekela – 1966
Chisa LP 801 – It's Never Too Late – 1969
Chisa LP 801 – Hugh Masekela – Reconstruction – 1970
Chisa LP 804 – The Jazz Crusaders – Old Socks, New Shoes, New Socks, Old Shoes – 1971
Chisa LP 805 – Letta –
Chisa LP 806 – Monk Montgomery – Bass Odyssey – 1971
Chisa LP – The Crusaders – Pass the Plate – 1971
Chisa LP 808 – Hugh Masekela – The Union of South Africa – 1971