Mel-o-dy Records
Mel-o-dy Records was founded in June of 1962 by Berry Gordy, Jr.  The purpose for Berry's fourth label behind Tamla, Motown and Gordy was to provide an outlet for releases that 'didn't fit' elsewhere.
Mel o dy didn't attract much attention from the record buying public but did spotlight some artists who would go on to make their mark.  Lamont Dozier was one – releasing a Mel o dy's first single – Of course he would go on to team up with brothers Eddie and Brian Holland becoming one of the most prolific and successful hit song writing teams of all time.
'Star Studded Lineup'
Rockabilly star Dorsey Burnette took up residence for a brief time at Mel o dy releasing three singles – these coming nearly four years after his hits "Tall Oak Tree" and "Hey Little One" both in 1960.
Bruce Channel ("Hey Baby" 1961)  took a shot with Mel o dy as well in 1964 recording four tracks and releasing two singles.
The "Dells" made an appearance – forgotten now – but their future was bright as they would continue on with Motown as "Martha & the Vandellas".  A bit of a mystery was the record by "The Pirates" from the summer of 1962 "Mind Over Matter" b/w "I'll Love You 'Till I Die".  They were none other than the "Temptin" Temptations attempting to beat out a competitive version of the song "Mind Over Matter" by Nolan Strong – assembling quickly in Gordy's studio and then rushing the single to the local record stores and DJ's.
Berry lost this one – with Detroit going in for Strong's version.  No matter – the "Pirates" were headed for bigger things!
When the pop hits didn't come for Mel o dy the label turned its attention to recording country artists.  Chart results didn't materialize but apparently CW sales were respectable with the label holding on for another two years before packing it in.
Mel o dy would be Motown's last foray into country music.  The label knew where it's bread was buttered.
Non-released sides are not listed. Images are needed for some listings.
Mel-O-Dy 101 – The Creations – "This Is Our Night Out" b/w "You're My Inspiration" – July, 1962
Mel-o-dy 102 – Lamont Dozier – "Dearest One" b/w "Fortune Teller Tell Me" – June, 1962
Mel-o-Dy 103 – The Vells – October, 1962
The "Vells" were an early version of Motown's "Vandellas" – At this point in 1962 they were mainly working as back-up singers.  The group never appeared as "The Vells" and the name was apparently chosen for this single by Berry Gordy Jr.
Members were Gloria Jean Williamson, Annette Beard, Rosalind Ashford and Martha Reeves who did not provide lead vocals on this single.  Above picture is when they were the "Del-Phis" and sometimes the "Del Fi's"
Mel-O-Dy 104 – The Charters – Trouble Lover/Show Me Some Sign – September, 1962 (B side Trouble Lover)
This group came out of Toledo, Ohio – an instrumental group but not the "Funk Brothers"
Mel-o-Dy 105 – The Pirates – September, 1962
In a Motown fiasco – the "Pirates" were actually the Temptations rushed into the studio in an attempt to beat out the song which had just been released by Nolan Strong and the Diablos.  Strong won the race – Eddie Kendricks sings lead here
Mel-O-Dy 106 – The Chuck-A-Lucks – February, 1963
Mel-O-Dy 107 – Jack Haney & Nikiter Armstrong – March, 1963
This record was a novelty "break-in" attempt by two radio comedians
Mel-O-Dy 108 – Billy Merritt – Why Go Out of Your Way/I'll Go Anywhere – 1963 (unreleased)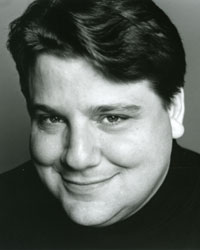 Mel-O-Dy 109 – Howard Crockett – December, 1963
Mel-O-Dy 110 – Gene Henslee – January, 64
Another country and western artist – He appeared on a bogus label – "Coors" named after Colorado's brewer institution
Mel-o-dy 111 – Howard Crockett – "Bringing In the Gold" b/w "I've Been A Long Time Leaving" – March, 1964
Mel-O-Dy 112 – Bruce Channel, – March, 1964
Mel-O-Dy 113 – Dorsey Brunette – March, 1964 – (from Dorsey Burnette Trio – brother Johnny Burnette – Dorsey hits "Tall Oak Tree" and "Hey Little One")
Mel-O-Dy 114 – Bruce Channel – July, 1964
Mel-O-Dy 115 – Howard Crockett – May, 1964
Mel-O-Dy 116 – Dorsey Burnette – June, 1964
Mel-O-Dy 117 – Dee Mullins – January, 1965 (Dee Mullins landed on the Hot Country Charts a total of five times – none with Mel-o-dy.  His biggest hit was "Texas Tea" #51 in 1968)
Mel-O-Dy 118 – Dorsey Burnette – November, 1964
Mel-o-Dy 119 – Howard Crockett – December, 1964
Mel-O-Dy 120 – The Hillsiders – March, 1965
Mel-O-Dy 121 – Howard Crockett – April, 1965 (the final Mel-o-dy release)