"Check Mate" & "Crown Me"
(This Post is based on the fine book "Spinning Blues Into Gold – The Chess Brothers and the Legendary Chess Records" by Nadine Cohodas (published 2000).
The Macomba Lounge was situated in Chicago's 'South Side' where an expanding black population bordered with a heavily Jewish population – many of which migrated from Europe's eastern bloc of nations during turbulent times.
The black migration took a much different form – coming in waves during the 20th century with huge segments of the southern U.S. black population seeking a better way of life in North American industrial cities, Chicago prime among them.
Chicago's South Side would constantly evolve with the two populations vying for neighborhoods and for a time – in the 1930's – the two would plant themselves in close but separated proximity to one another.  Jewish businesses flourished serving both populations with liquor stores and night clubs lining the streets.   It was here that a different brand of music – if not entirely invented – took a giant stride forward, toward laying down the essential ingredients for what would become rock and roll.
And as was so often the case in other musical outposts across the nation, the pioneers would prove to be most unlikely.  You had Sam Phillips down in Memphis with his particular vision,  Jim Stewart and his sister Estelle Axton also in Memphis, Ahmet Ertegün and Herb Abramson out on the east coast, and a whole stable on composers hanging out in New York City, descendants of the men and women of "Tin Pan Alley" who would come to be known collectively as the "Brill Building" song writers.
So many conclaves there were across the nation – Bob Keene and Al Kavelin out in Hollywood, the Bihari family in Los Angeles, Norman Petty and his wife Vi in remote and isolated Clovis, New Mexico.  So diverse, often so unlikely, and yet it would all come together in an explosion, changing music forever.
The Fabulous Czyż's
And so it was in the Windy City that a young man, Lejzor Shmuel Czyż and his younger brother Fiszel, would take ownership of the Macomba Lounge.  By that time they had changed their names to Leonard and Philip, and they both assumed duties at the Macomba which involved very long hours and the wearing of many hats.
It didn't take long for Leonard to appreciate the importance of music to the local community and to him, that could only spell more earning potential.  Before long Leonard was encouraging blues and jazz musicians to stop by the lounge for impromptu and scheduled sessions.  Judging from the reaction he witnessed from his patrons, it was only natural for Leonard to become curious about the burgeoning record business that seemed to be popping up everywhere.
One thing led to another and in short order, Leonard found his way into ownership of a local record label called "Aristocrat".  Through his associations at the Macomba Leonard was meeting many local talented musicians.  The recording business was demanding so much of Leonard's time that brother Philip held down the operation of the Macomba.
Although the artists who entered the Macomba often included those of national prominence, the big names rarely actually performed there as has been alluded to in some histories, but the talent was impressive.  Andrew Tibbs, pianist Bill Search, sax players Claude McLin and Cozy Eggleston and Tom Archia just to name a few.
Leonard was tenacious in his pursuit of a record label – especially when he firmly decided that he wanted to record a tune he heard from his acquaintence Tom Archia.    Before long he entered into partnership with Aristocrat part-owners Evelyn and Charles Aron, and before long Leonard realized his goal of releasing Tom Archia's "Bilbo Is Dead" backed with "Union Man Blues" by Andrew Tibbs.  Leonard claimed partial composing credits for this initial release even though he had no composing involvement.
The Arons went through a divorce in the Spring of 1948 and shortly thereafter Leonard took sole ownership.  Soon his brother Philip was by his side as a full-time partner.  And then the big moment – Leonard meets a young musician, McKinely Moganfield out of Mississippi, a bond and a solid friendship is born – and with Morganfield in place with Leonard and Philip, the two brothers and "Muddy Waters" would charge ahead bringing the world some of the most enduring rhythm and blues and rock and roll that we shall forever be graced with!
The Chess brothers established their "Checker" label with first releases appearing in the spring of 1952.  Establishing a subsidiary label, according to Cohodas, was a practice by label owners to – in part – obtain additional air play for their releases, the thinking being that radio stations would limit how many records from one label would receive attention.
Bring On Rock and Roll
Some very interesting factoids are sprinkled throughout "Spinning Blues".  The initial Aristocrat and then Chess stable of musicians were divided about equally between jazz musicians and blues musicians.  And according to jazz musician Eddie Johnson, the two groups had little to do with each other, "We really ignored that type of music (blues).  It said nothing to us."  And another jazz master – Bobby Blevins told Cohodas, "We didn't think it was going anywhere."
But in time, rhythm and blues, and then rock would move to the forefront.  This was spurred on by Muddy Waters for one, who was employing a backbeat in his arrangements and he featured a driving drum with two electric guitars.  Leonard Chess resisted this initially but finally came around.
Leonard Chess was a relentless and hard working businessman and his never ending pursuit for talent.  His travels often took him into the South, where in Memphis, he would befriend Sam Phillips at Sun Records.  Phillips had been working with the California-based Bihari family, working on a "handshake" type agreement, making Sun recording talent available on a choose as you will basis.
But after Leonard made Sam's acquaintance the Bihari family suddenly had competition.  This competition took it's most impact-full form when Sam permitted Leonard to take possession of a little ditty called "Rocket-88" recorded in Memphis by Phillips with Jackie Brenston on the vocals backed by piano player Ike Turner.  Leonard released the record first on a 78 rpm – Chess 1458 and would "rocket" to the top of the R&B charts reaching number 1 and staying there for five weeks.
Was "Rocket 88" the first rock and roll record?  Cohodas offers that folks out on the West Coast would say there were plenty of pre-Rocket recordings presenting the rock beat – and so that conversation will never really be settled.
Beyond the Blues – Doo Wop & Rock Come-A-Knockin'
Glowing with Harvey and Lester
For the Chess brothers, the blues releases continued to fare well in northern city markets – as well as in the South – placing consistently on the regional charts as well as on Cashbox and Billboard r&b (or "race") charts and often entering juke box play charts and 'most played by disc jockey' charts.
But something was missing according to Cohodas.  The large East Coast market was not enchanted with the blues.  Among the black buying public vocal groups were the rage.  And there was another development up and down the East Coast:  White teenagers were tuning into the black music.  And they wanted music that jumped. Cohodas sites their taste as being rooted in "cat music".
The first big break for Chess came when Cleveland DJ Alan Freed sent over a group who was floundering with Chance Records.  The group, which included Harvey Fuqua and Bobby Lester – two childhood friends – was ready for a change.  Freed made the arrangements and soon the group was under the Chess umbrella.  Their very first effort for Chess, "Sincerely" was a big success, racing up the charts.  Chess had found it's first doo wop group of substance.
Interestingly, it was Phil Chess who, while on a business trip, met the manager for the McGuire Sisters.  A meeting was arranged in a hotel where the sisters were staying.  They, along with their manager and Phil listened to the Moonglow track.  The girls loved it, recorded it, and released it.  The song charged to the top of the Billboard pop charts, hitting number one and staying there for 10 weeks! (The Moonglows reached number 20 on the same chart)
Some would later cite this as a white act "covering" a black act – but in reality, the move benefited both parties – with Harvey Fuqua receiving composer's royalties.  If there was any injustice it might have been with Alan Freed receiving co-composer royalties for the song in which he had no involvement.  This practice was common with independent labels (and probably majors) placing names of movers and shakers (read "DJ's") as a way of returning favors.  This would of course explode into the "payola" scandal a few years later.
Diddley Dee Dum
The next big break for Chess occurred literally when a musician out of Mississippi came to Chicago with his fledgling group knocking on doors being first rejected  by United Records and then quickly by Vee Jay Records.  Chess was located adjacent to Vee Jay and so Ellas McDonald walked on over and walked in meeting Phil Chess.
They played their demo and were invited to return with their instruments the next day.  They had two songs to record, the first being "Uncle John" and the second "I'm a Man".  The Cohodas narrative of this session is very intriguing and fun and worth the purchase of the book by itself.  But moving ahead, "Uncle John" was changed to "Bo Diddley" by Leonard Chess, Ellas also became "Bo Diddley".  The final session included Diddley, his own group; James Bradford  (bass), Billy Boy Arnold (harmonica), Clifton James (drums), Jerome Green (maracas) and supplemented by piano player Otis Spann and Willie Dixon on bass on the second track.
Rock and Roll had pretty much arrived at Chess with the recording of these two tracks.  The songs didn't crash the Hot 100 but took the R&B charts by storm with "Bo Diddley" b/w "I'm a Man" hitting the number 1 spot in the the Spring of 1955, released on the Checker label.  Diddley was never a mainstay of the Hot 100 but fared very well with the R&B market and in time, became a rock and roll legend.
The next Bo Diddley recording, "Diddley Daddy" reached number 11 R&B charts and featured a vocal backing by the newly arrived Moonglows".
Ida May and Ida Will
The third, and undoubtedly the most significant and historic break for Chess Records came in the Spring of 1955.  A not-so-young Charles Edward Anderson Berry (already in his late 20's) was holding up in his car outside the Chess offices – He had been directed there after traveling from St. Louis to Chicago seeking a way to be recorded.  The night before Chuck Berry had made contact with Muddy Waters at a local night club where Waters was performing.  He directed Berry to go meet the Chess brothers.
Leonard was receptive to the meeting and said he needed to hear something.  Chuck headed back to St. Louis to round up his group, as well as quickly composing four songs to place on tape.  Berry, accompanied by his band (Johnnie Johnson – piano, and Ebby Hardy – drums) returned to Chess for their May recording session.  They were joined by Chess regular Willie Dixon on stand-up bass.
The first track – now called "Maybellene" (renamed by Leonard) required three dozen takes.  Three more tracks were completed and the world would now soon hear the great Chuck Berry for the first time – one of the most important dates in the history of rock and roll!
Three of the four tracks recorded that day were included on Berry's first two Chess releases.  The fourth, "You Can't Catch Me" would not be released until the Winter  of 1956.
Chess Side Notes
Speaking of whites covering black's recordings, Nadine Cohodas points out that there was a very big movement toward the end of the 1940's into the 1950's where black musicians were scrambling to dig up old Tin Pan Alley (white) hit tunes and redo them in a different vein appealing to their followings.  Don't hear too much about that I suppose.
On a side note, Leonard and Phil selected the catalog number "1425" for their first single release drawing from the street address of their first home in Chicago, 1425 South Karlov Avenue.
(The First Chess Release – Numbered After the Chess Household)
Number 1's?
With all that was pressed and released on vinyl at Chess/Checker – 1972's "My Ding-A-Ling" by Chuck Berry would become the label's first number one record!  And I don't know if they had another one.
And the Macomba?
The Chess brothers maintained ownership from 1946 until 1950, when sadly, a national treasure burned to the ground.  The Brothers Chess elected not to rebuild but instead used the insurance proceeds to invest further into their record company.
Chess Scrapbook
Leonard Chess was born in March of 1917 in Motal, Poland (which became Belarus) and passed away on October 16th, 1969 at age 52.  He died shortly after selling his label to General Recorded Tape company.  His brother Phil Chess was born in March of 1921 also in Motal and died on October 18th, 2016 at age 95.  The Chess brothers sold their recording enterprise in October of 1969.
Chess/Checker of Significance
Here are many of the mainstay Chess Record family musicians depicting their earliest release – followed by several of the artists they acquired from other labels, and releasing their songs on the Chess labels.
Muddy Waters – June, 1950
Doc Pomus – November, 1950
John Lee Hooker – May, 1951
Jackie Brenston and His Delta Cats – April, 1951
Ike Turner and His Kings of Rhythm – April, 1951
Same group as "The Delta Cats"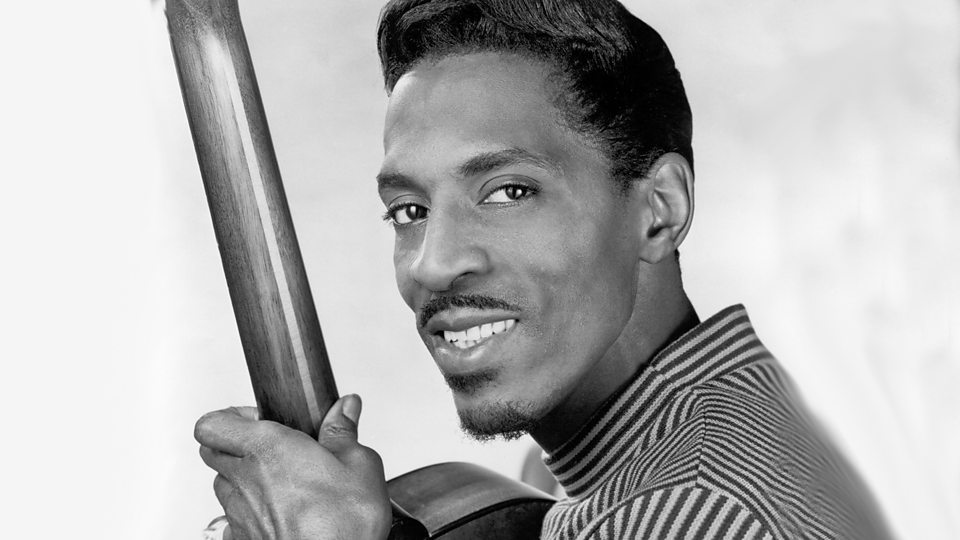 Rufus Thomas Jr. – July, 1951
The Howlin' Wolf – August, 1951
Roscoe Gordon – November, 1951
Memphis Slim & The House Rockers – January, 1952
Little Walter and His Nightcaps – August, 1952
Joe Williams – September, 1952
Willie Mabon – November, 1952
The Cleffs – October, 1952
Washboard Sam – July, 1953
Elmore James – July, 1953
The Moonglows – October, 1954
Jimmy Witherspoon – February, 1955
Bo Diddley – April, 1955
Chuck Berry – July, 1955
Bobby Charles – October, 1955
(Yes, "Later Alligator" was the B side)
Dale Hawkins – July, 1956
"Susie Q" would be Dale's second release on the Checker label.
Clarence "Frog Man" Henry – October, 1956
Clarence was one of the first artists to be released on the Chess subsidiary label "Argo" which would primarily be reserved for jazz releases with a few exceptions.
The Ravens – December, 1956
Johnnie & Joe – April, 1957
Original February, 1957
Lee Andrew and the Hearts – July, 1957
Original Release 1957
The Tune Weavers – August, 1957
Original release on Casa Grande – June, 1957
Jimmy McCracklin – January, 1958
The Monotones – February, 1958
Original release on Mascot Records – December, 1957
Larry Williams – August, 1959
Etta James – July, 1960
The Maratons – April, 1961
A story behind this one – The Marathons were the Olympics – named masked in order to release song on Arvee where it became a hit but first recorded by Chess.