Colorado Music Publications
Charlie Burrell – The Life of Charlie Burrell – Breaking the Color Barrier in Classical Music
Joy Cayler
Jumpin' With Joy – Memoirs of a Female Band Leader with Lynn Jones
Judy Collins
Suite Judy Blue Eyes – My Life in Music by Judy Collins with B. Collins:
Published by Crown Archetype 2011 – (354 pages) – This is a great source of information on the early music scene in and around Denver during Judy's high school days at Denver East and her involvement with local clubs and venues.
Judy Collins – Trust Your Heart – An Autobiography
Judy Collins – Sanity & Grace – A Journey of Suicide, Survival and Strength
Colorado Bluegrass Music
G. Brown – Telluride Bluegrass Festival – The First 50 Years
Telluride Bluegrass Festival: Forty Years of Festivation

Hardcover

– June 19, 2014 – 

by

Revered as a sold-out cultural phenomenon in the world's most spectacular location — Telluride, Colorado — the term 'Progressive Bluegrass' was practically invented among the community of astounding musicians who brought the cutting edge of pure country music inventiveness to a fresh breed of hyper-appreciative audiences. Telluride Bluegrass Festival: Forty Years of Festivation tells the colorful story of the stumbles and spills of the Festival's modest early stages through to its mind-blowing fortieth anniversary.

Published by Planet Bluegrass, this elegantly hardbound collector's edition (just 5,000 copies in print) features more than 350 carefully curated photos; gorgeous full-page reproductions of each year's art poster; essays by Sam Bush, Chris Thile, and dozens of others; and lively year-by-year accounts by 29-year festival MC Pastor Mustard (aka Dan Sadowsky).

Colorado Folk Music
The Denver Folk Music Tradition: An Unplugged History, from Harry Tufts to Swallow Hill and Beyond – by Paul A Malkoski, Harry Tuft
In 1962, Harry Tuft founded the Denver Folklore Center to bring together contemporary folk music fans and performers such as Joan Baez, Pete Seeger, Judy Collins and so many more. In the following decade, a core of folk enthusiasts established the Swallow Hill Music Association. These two organizations have persevered to sustain a lasting folk legacy in the Mile High City. This is the story of how the music and the people who love and live it shaped a unique, influential tradition. Join local historian and musician Paul Malkoski on a tour through more than fifty years of Denver's proud folk music scene.
Colorado Music Scene
Center Channel – A Totally Incomplete History of Colorado Music from 1960 to 1999 by The Denver Music Company:
Published by Blue Press Publications(pages aren't numbered and I don't feel like counting them – but it is a rather small booklet) – A strange but probably necessary publication.
Country

Music

Foundation Of

Colorado

Records,

1963-1978

Collection contains souvenir programs; press releases; schedules; booklets; biographies and photographs of country music performers; newspaper clippings

(Image Not Available)
The Musical History Of

Colorado – 

by

Pathorne, Ella Baber
(Image Not Available – Available at DPL)
Colorado Punk Scene
"Denvoid and The Cowtown Punks – A Collection of Stores From the 80's Denver Punk Scene" by Bob Rob Medina – (2015)
Colorado Rock and Roll
Colorado Rocks! A Half-Century of Music In Colorado by G. Brown:
Published by Pruett Publishing (now Pub West) 2004 (80 pages) – My copy is falling apart (the binding seems suspect) as was the library copy I used before purchasing – but this one is a "can't do without" history of the local scene.
The Boss Band Book – Inside Information on the Boss Bands of Colorado by I.D. Magazine:
Extracted biographies and ads from the 1960's music scene in Denver – Bios are presented for obscurities such as "Maul and the Cutups", "The Status Seekers", "Mother's Children" and others.  More well knowns are here too – "The Moonrakers", "The Fogcutters", Boenzee Cryque" etc.
John Denver
Take Me Home: An Autobiography – by John Denver, Arthur Tobier
John Denver is one of the top-selling vocalists of all time. This honest and thoughtful autobiography tells the story of a man on an inner journey, a journey of struggle and triumph, of reconciling huge success with his profound commitment to environmental issues
Earth Wind & Fire
Shining Star – Braving The Elements of Earth, Wind & Fire by Philip Bailey with Keith and Kent Zimmerman:
Published by Viking Press 2014 (245 pages) – This autobiography follows Denver's Philip Bailey through Denver neighborhoods and his musical pursuits to the big time with Earth, Wind and Fire where he remains to this day.  Some nice snippets here as well on fellow Denverites and EW&F members Larry Dunn and Andrew Woolfolk.
Al Fike
Al Fike – The Modern Minstrel Man by Kay Hoflander
Ritchie Furay (Poco)
For What It's Worth: The Story of Buffalo Springfield – by John Einarsen, Richie Furay
For What It's Worth is a revealing insiders look at an influential and groundbreaking rock group whose remendous talents have gone on to achieve legendary status in the annals of rock music history. Besides chronicling Buffalo Springfield's roots and career, the book offers rare and personal glimpses into several seminal music scenes, notably the Greenwich Village foldk movement, the embryonic San Francisco scene, and LA's Sunset Strip along with a lesson in the pitfalls of the music industry. Written with founding member Richie Furay and including the insights, recollections, and reflections of band members, managers, close friends, associates, adn contemporaries, the book paints a unique portrait of one of rock music's most beloved groups. Updated edition includes new epilogue.
Pickin' Up the Pieces: The Heart and Soul of Country Rock Pioneer Richie Furay – by Richie Furay, Michael Roberts
The founder of pioneering folk-rock groups Buffalo Springfield and Poco reveals how God pointed him toward his true destiny, putting him on a dramatic, inspiring journey from being a rock star to becoming a pastor.
Glenn Miller
The Glenn Miller Conspiracy – by Hunton Downs
Famed band-leader Glenn Miller was a superstar of his and subsequent generations, who previously had accepted the US Military position that Miller had died over the English Channel during World War II.
Chattanooga Choo Choo: The Life and Times of the World Famous Glenn Miller Orchestra – by Richard Grudens
Glenn Miller and his orchestra – by George Thomas Simon
"Moonlight Serenade, Sunrise Serenade, Little Brown Jug, In the Mood… These and other memorable tunes endeared Glenn Miller to millions in the Swing Era and all who recall those times. After playing"
Glen Miller Declassified by Dennis Spragg
Glenn Miller – The Unexplained Disappearance of the Big Band King by Albert Jack
Millergate – The Real Glenn Miller Story by Wilbur Wright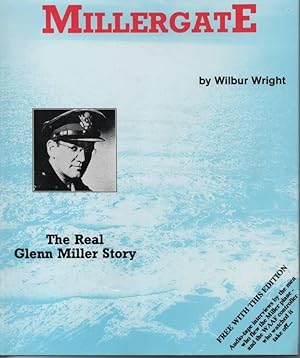 Moonlight Serenade – A Bio-discography of the Glenn Miller Civilian Band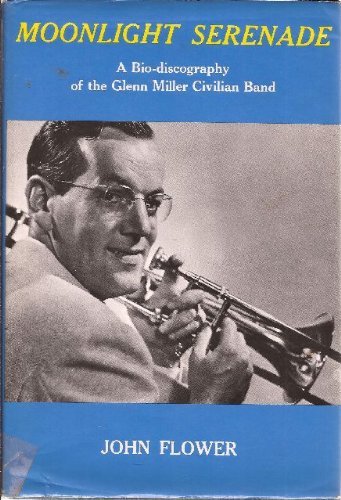 Glenn Miller in Britain – Then and Now – by Chris Way
Max Morath
Max Morath – The Road To Ragtime – by Diane Ray Skomars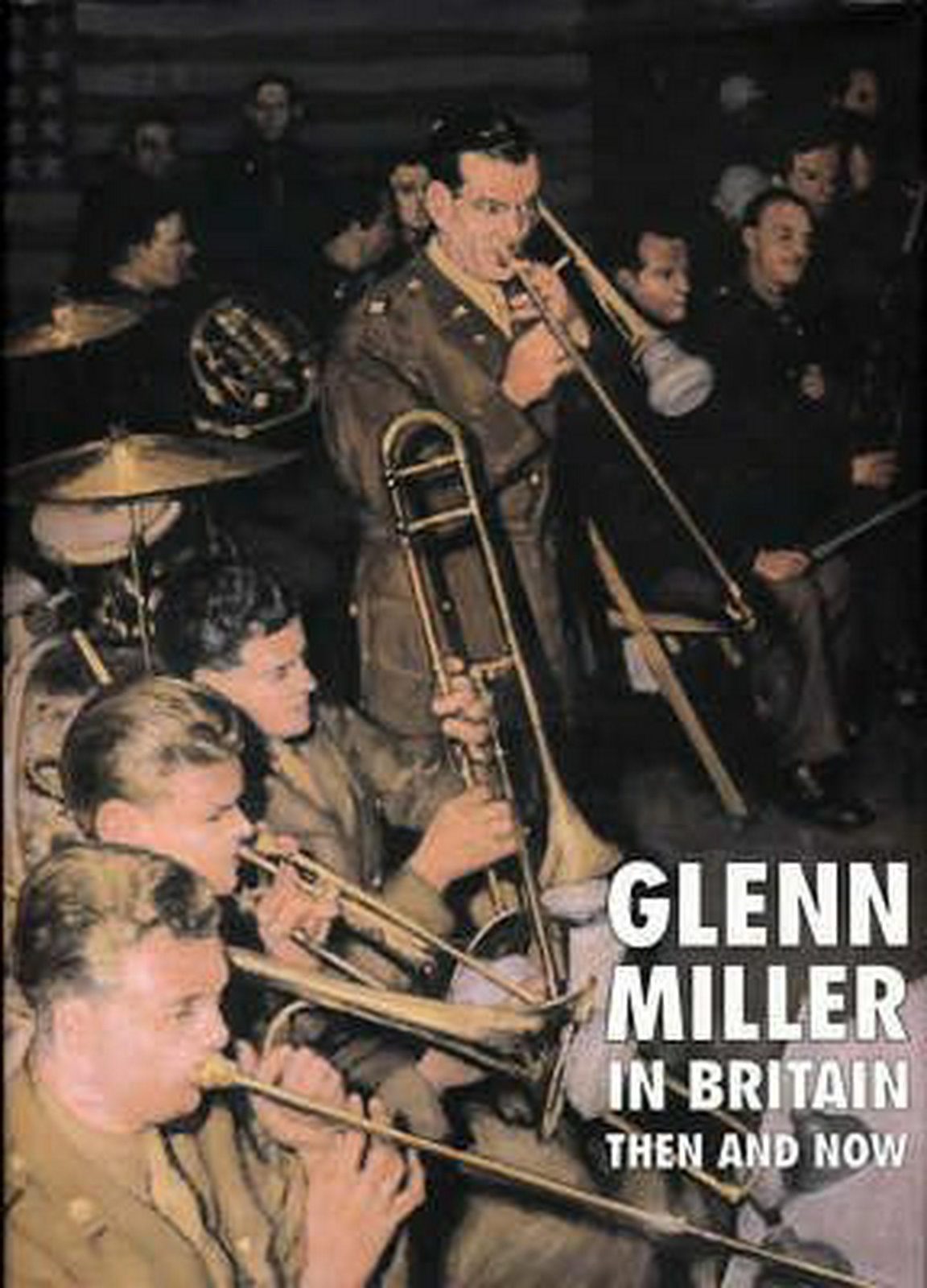 Billy Murray
Billy Murray – The Recording Industry's First Great Recording Artist – by Frank Hoffmann
The Nitty Gritty Dirt Band
The Life I've Picked – A Banjo Player's Nitty-Gritty Journey- by John McEuen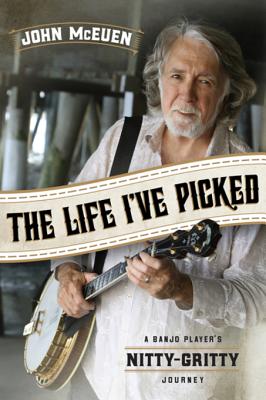 Poco
Legend – The Story of Poco – by Jerry Fuentes
Elvis Presley in Colorado
"The Elvis Presley I Knew – Beyond the Headlines and Scandal to the Heart of the Superstar" by Robert C. Cantwell – 5 Prince Publishing – 2013 (167 pages):
An account by a former Denver law enforcement officer of Presley's relationship with members of the Denver Police Department and his visits to Colorado.
Red Rocks – The Concert Years – G. Brown
In 1906, Denver's Pietro Satriano and his 25-piece brass band became the first musical act to perform at Red Rocks Amphitheatre, then christened the Garden of the Titans. Over a century later, Denver is a must-stop for every nationally touring act, and Red Rocks, set deep into the towering red rocks of Morrison, Colorado, is heralded as America's most important outdoor music venue. From the Grateful Dead to Willie Nelson, every star in the musical galaxy has aspired to play on this special and magical stage.
Red Rocks: The Concert Years presents a comprehensive history of what came to be considered one of the Natural Wonders of the World, thanks to the combination of natural aesthetics and acoustics, as impressive to the eyes as to the ears. Colorado Music Hall of Fame director and author G. Brown presents over 200 interviews with an array of performers, from the late Jerry Garcia and Dave Matthews to Bono and Paul McCartney, as well as the most detailed accounts to date of the legendary Beatles show in 1964, Bruce Springsteen's first outdoor concert ever in 1978, and U2's career-making 1983 video shoot.
Sacred Stones – Colorado's Red Rocks Park & Ampitheater – by Thomas J. Noel
Dean Reed
Rock 'n' Roll Radical: The Life & Mysterious Death of Dean Reed – Chuck Laszewski
"Story of Dean Reed, movie actor and rock ?n? roll singer, known throughout South America, Eastern and parts of Western Europe, and the Soviet Union. He was an American living in Communist East Berlin when he disappeared"
Comrade Rockstar: The Life and Mystery of Dean Reed, the All-American Boy Who Brought Rock 'n' Roll to the Soviet Union – Reggie Nadelson
"Dean Reed, the American who became the biggest rock star in the Soviet Union was found dead in an East Berlin lake in 1986. In her search for this alluring figure, Nadelson captures the seedy, often hilarious subculture of Soviet rock 'n' roll."
Paul Whiteman
Louis Armstrong and Paul Whiteman: Two Kings of Jazz – by Joshua Berrett
In "Louis Armstrong and Paul Whiteman "the" "jazz scholar Joshua Berrett offers a provocative revision of the history of early jazz by focusing on two of its most notable practitionersWhiteman, legendary in his day, and Armstrong, a legend ever since. Paul Whiteman s fame was unmatched throughout the twenties. Bix Beiderbecke, Bing Crosby, and Jimmy and Tommy Dorsey honed their craft on his bandstand. Celebrated as the King of Jazz in 1930 in a Universal Studios feature film, Whiteman s imperium has declined considerably since. The legend of Louis Armstrong, in contrast, grows ever more lustrous: for decades it has been Armstrong, not Whiteman, who has worn the king s crown. This dual biography explores these diverging legacies in the context of race, commerce, and the history of early jazz. Early jazz, Berrett argues, was not a story of black innovators and white usurpers. In this book, a much richer, more complicated story emergesa story of cross-influences, sidemen, sundry movers and shakers who were all part of a collective experience that transcended the category of race. In the world of early jazz, Berrett contends, kingdoms had no borders."
Pops: Paul Whiteman, King of Jazz – by Thomas A DeLong
Paul Whiteman: Pioneer in American Music, 1890-1930 – by Don Rayno
This is the first of a two-volume set that will serve as the definitive work on the life and music of this legendary jazz leader. Covering the early years from 1890 to 1930, the text will entertain and inform the reader about the exciting life of one of the major influencers of jazz music and also provide a nostalgic glimpse of what life was like during the Roaring Twenties.
Paul Whiteman: Pioneer in American Music, 1930-1967 – by Don Rayno
King of Jazz: Paul Whiteman's Technicolor Revue – by James Layton, David Pierce
"King of Jazz: Paul Whiteman's Technicolor Revue" tells the story of the making, release, and restoration of Universal s 1930 Technicolor musical extravaganza King of Jazz. Authors James Layton and David Pierce have uncovered original artwork, studio production files, behind-the-scenes photographs, personal papers, unpublished interviews, and a host of other previously unseen documentation. The book offers a richly illustrated narrative of the film's production, with broader context on its diverse musical and theatrical influences. The story concludes with an in-depth look at the challenges Universal overcame in restoring the film in 2016. Additionally, the book's appendix provides a comprehensive guide to all of the film's performers, music, alternate versions, and deleted scenes. "King of Jazz" was one of the most ambitious films ever to emerge from Hollywood. Just as movie musicals were being invented in 1929, Universal Pictures brought together Paul Whiteman, leader of the country s top dance orchestra; John Murray Anderson, director of spectacular Broadway revues; a top ensemble of dancers and singers; early Technicolor; and a near unlimited budget. The film s highlights include a dazzling interpretation of George Gershwin's Rhapsody in Blue, which Whiteman had introduced to the public in 1924; Walter Lantz's A Fable in Jazz, the first cartoon in Technicolor; and Anderson's grand finale The Melting Pot of Music, a visualization of popular music's many influences and styles. The film is not only a unique document of Anderson's theatrical vision and Whiteman's band at its peak, but also of several of America s leading performers of the late 1920s, including Bing Crosby in his first screen appearance, and the Russell Markert Dancers, who would soon become Radio City Music Hall's famous Rockettes