'Round and Round It Goes…'
Greeley Colorado's William Edward Macguiness
William Edward Maguiness was born in 1904 in the northern Colorado town of Greeley.  In the mid 1900's Greeley's population was around 4,000 citizens.  We don't know how long William remained in town, but most likely he did most of his growing up years in Denver, 50 miles to the south.
Edward was a student in Denver's Catholic Sacred Heart High School where he served as class president, played basketball, football and participated in orchestra.
Upon graduation in 1922, Maguiness would enroll in the prestigious law school – the University of Denver.  Young Edward entered DU in 1923 but it didn't take long for him to change directions.  He dropped out of the university and decided to follow his love of music.
He was already a skilled clarinetist and after a couple of years of playing gigs, Edward landed a spot in Ben Pollack's big band in probably around 1926.  Pollack was a true pioneer with an ear for talent, and over his band's history, having employed Jack Teagarden, Benny Goodman, Glenn Miller, Harry James and many more future famed leaders.
Maguiness remained with Pollack for only one year and reportedly would do stints in other big bands of they day including in Colorado's Glenn Miller Orchestra.  In the late 1920's Edward would form his own band which would carry on into the early 1930's.
There is only one recording that I have been able to determine existed from Ted's band – "I Hum A Waltz" on the "B" side of a UK 78 rpm – Regal Zonophone 2486 from 1937.  So apparently making records was not a high priority.
Mack is credited with playing saxophone with band leader Bob Zurke and appears on a 2001 UK CD playing saxophone on three tracks.  These were recorded in December of 1939 in New York City.
The Depression impacted all walks of life, including the big bands, and so Edward, seeking some degree of stability for he and his wife , Marguerite Overholt (who had been his Colorado childhood sweetheart), took a job in the Los Angeles area as a the leader for a pit orchestra.
From this position Edward was able to find work with Metro-Goldwyn-Mayer as a musical motion picture director, working on several films including "The Great Zigfield"
.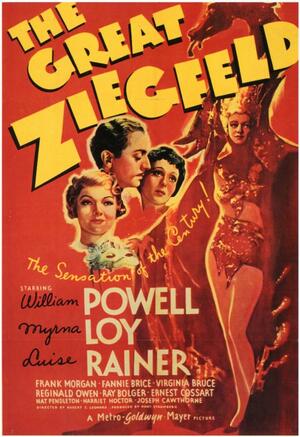 Another MGM figure, Major Edward Bowes was fronting a popular radio program and approached Edward to become his 'talent scout'.  Backing up just a bit, when Maguiness was fronting his own band, they were making an appearance when the promoter told Edward that the name "The Edward Maguiness Band" was simply too long to fit the marquee.
The problem was remedied quickly when the promoter informed the band leader that they would be announced as the "Ted Mack Band".
The name stuck, and would follow him the rest of his days.
Under the employ of Bowes for the hugely popular radio program "Major Bowe's Amateur Hour", Ted would audition tens of thousands of amateur acts – estimates are 700,000 auditions – with about 10,000 appearing over the years!
When the Major died in 1946, would assume the host spot continuing on until 1970.  During the program's run it had the distinction of being the only program of it's kind to appear on all the major TV networks of the day.
Amateurs auditioned in New York at Radio City Music Hall.  Those who made the cut would perform and the await voting from the listening/watching audience via letters or phone calls.  Winners stayed on for another challenge on the next program.
Many famed musicians began their careers on the Amateur Hour – A surprising appearance came in 1946 when Louis Eugene Walcott made a different kind of history for him – becoming one of the very first black amateur performers to appear on the program  – He impressed the audience enough to garner a "award" but not sure if he won or not.  His specialty on the program was playing a fiddle!
Oh, Eugene would continue on in music for a while, performing in the early 1950's under the stage name "The Charmer".  His style was more-or-less novelty with a bent towards calypso music.  It was during his performing days while appearing in Chicago that Eugene would be introduced to something new by a fellow musician.  Within a few months Eugene morphed into "Louis Farrakhan Sr., converting to the "Nation of Islam".
Controversy
The program experienced one noted controversy along the way – centered on a very unlikely artist – Pat Boone!  Pat won the weekly competition seven weeks running when it was discovered that he had previously performed on Arthur Godfrey's "Talent Scouts" – a paid gig.  Boone was promptly dispatched from further Amateur Hour competitions.
The Amateur Hour was definitely the predecessor for today's "talent" genre TV shows and Ted Mack was on the forefront!  Mack hosted other TV programs including "Ted Mack's Family Hour", and "Ted Mack's Matinee".
He hit the college lecture circuit after the Amateur Hour closed down and made appearances at 'local amateur hours' to serve as a guest host.  He and his wife Marguerite did not have children but fostered many children in their home over the years.
Ted Mack passed away from a failing heart in the summer of 1976 at age 72.