Sweeter Than Sugar….
Toni Wine – as posted in my "Bubblegum" music article – was – with Ron Dante -who would become the co-lead voice behind the biggest hit record in 1969 performed by a group of comic book characters!
Toni Wine was born in June of 1947 in New York – where all good rock composers should come from.  She would cut her teeth among New York's "Brill Building" elite, working in the building opposite the actual Brill Building, at 1650 Broadway along side Carole Bayer Sager and in the midst of the great Brill Building composing teams.
Toni and Sager met at a very young age and often worked together in the comfort of Carole's home.  Sager, when they met, was a school teacher and Toni was still attending high school.
Wine was more than a cartoon character voice and session singer.   She made her chart debut  back in 1963 with a holiday tune titled "My Boyfriend's Coming Home For Christmas", entering the Billboard special holiday charts that year and charting at number 23.
Next, in the 1964, Wine would co-compose a girl-group hit with Art Kornfield,  of some note for the Shirelles, "Tonight You're Gonna Fall In Love With Me".  That one would reach number 57 for the Shirelles who by then were on the downside of their chart success.
Also in 1964, Toni provided back-up vocal support for Gene Pitney on his hit "It Hurts To Be In Love".
In the Spring of 1966 England's Mindbenders took "A Groovy Kind of Love" composed by Teri along with Carol Bayer Sager to number 2.  Toni would enter the recording studio in 1968 taking on back-up vocal duties on The Archies' first hit "Bang-Shang-A-Lang" resulting in a number 22 chart position.  The group also included Andy Kim, Bobby Bloom and lead voice Ron Dante.
"Bang-Shang-A-Lang" was composed by Jeff Barry, song writer extraordinaire.  Barry, joined by Andy Kim would team up to write the group's second hit "Feeelin' So Go (S.K.O.OB.Y.-D.O.O.)" charting at number 53.
Then on the third Archie release, Toni would step up to the microphone sharing lead duties with Ron Dante on yet another Barry/Kim composition "Sugar, Sugar" a massive number 1 hit and number one song of 1969.  That same year, Toni and Irwin would team up with the legendary Phil Spector to compose "Black Pearl" – this one entering the Top 20 at number 13.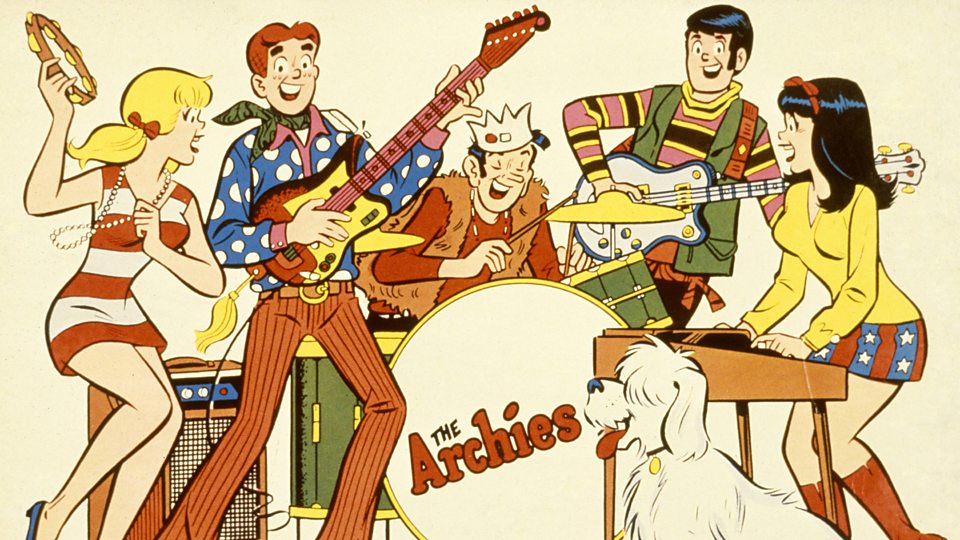 Going into 1970, a new group on the scene featuring a lead singer with a long-time recording career already under his belt, Tony Orlando, released a Toni Wine/Irwin Levine composition "Candida" which resulted in a number 3 smash hit.  Interestingly, there was no group called "Dawn" when Candida was cut.  The singers on the track along with Orlando included Toni, Jay Siegal from the Tokens and a singer named Robin Green.
Wine and Irwin Levine would compose a second "Dawn" hit, "What Are You Doing Sunday?" which reached number 39.  Levine had also composed "Knock Three Times" (number 1 for three weeks in 1971) and later "Say, Has Anybody Seen My Sweet Gypsy Rose" (number 3) and the Orlando 'anthem' "Tie A Yellow Ribbon Round The Ole Oak Tree" a four-week number 1.  (Levine hit pay dirt with Gary Lewis and the Playboys back in late 1964 early 1965 as part of the composing team delivering the number 1 hit "This Diamond Ring").
The song took off and so "Dawn" took to the studio and recorded an entire LP.
Other songs with Toni Wine contributing composing duties included "More Than I Can Say" a "B" side for Bobby Vee in 1961,  "Your Husband, My Wife" by the Brooklyn Bridge (number 46, July, 1969), "Holly Go Softly" by The Cornerstone – a regional hit in late 1969 and "Finders Keepers" by The Chairmen of the Board, number 59, 1973.
Toni recorded and released many singles on her own for several labels from 1963 into the early 1980's but other than her one holiday hit on Colpix in 1963 – her first release, she did not again reach the charts.  She has continued to record as a back-up for over 3 decades, has performed on many commercials and has toured with Tony Orlando.
30 years after "Sugar, Sugar" was a hit, Don Dante and Toni Wine actually appeared live for the first time as "The Archies" performing the tune on a Jerry Lewis MD Telethon in the fall.  It would be a first and a last.
Carole Bayer Sager, Jeff Barry, Ron Dante, Tony Orlando and Toni Wine are all still with us to this day.  Irwin Levine passed away on January 21st, 1997 from heart complications.  He was 58.